Looking for a easy lunch ideas for kids or even a great snack for the kids? You're going to love the ease of this Simple Kids Lunch Idea. Made with just 4 simple ingredients and no cooking required, this is one that the kids can even make all on their own!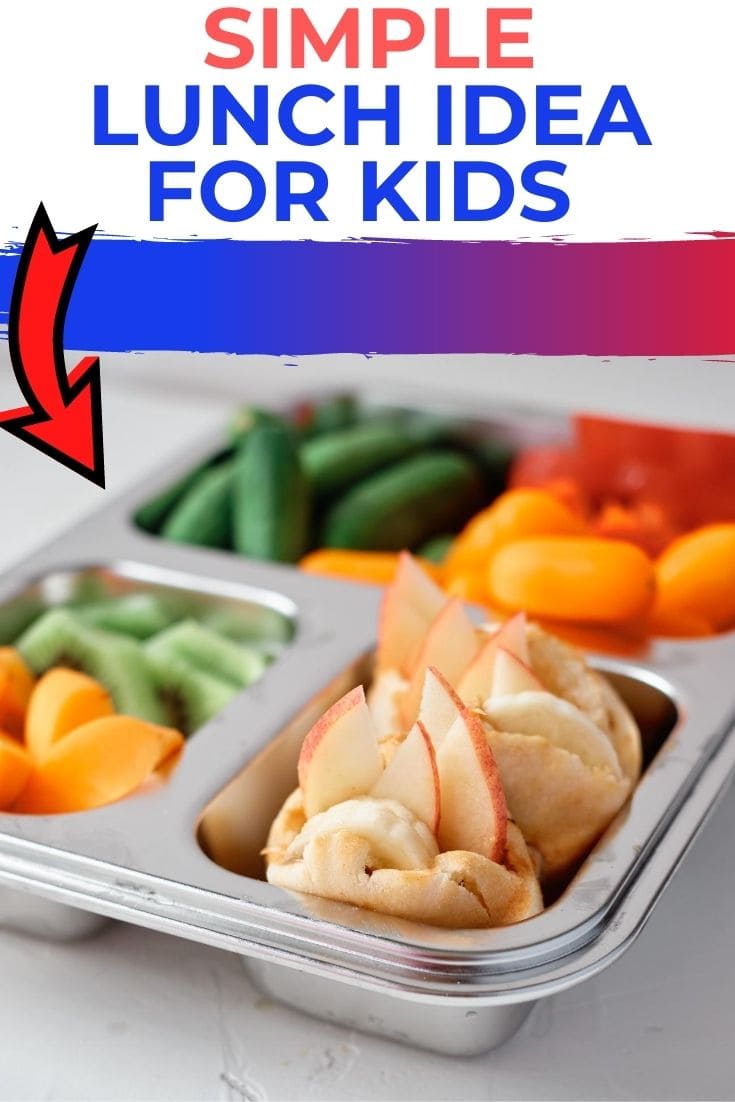 This post contains affiliate links. That means that if you make a purchase after clicking on a link I may earn a small commission at no extra cost to you.
Easy Lunch ideas for kids
Now that school is literally right around the corner, it's time to start planning on how we're going to prepare and make their food. All that learning gets them hungry and ready for lunch!
What I've found with this easy kids lunch is that it's a fast and healthy way to fill their tummies so they can keep on going with their day. Since you only need 4 ingredients to make this easy lunch, this is something that can easily be prepared in just a few moments of time.
This easy recipe is also super simple for the kids to make on their own as well so this can be a great way to teach them independence in creating their own lunches and snacks.
How To Make This Simple Kids Lunch
Just grab the list of ingredients below to get started!
Mini pitas
Peanut butter
Sliced apples
Sliced Bananas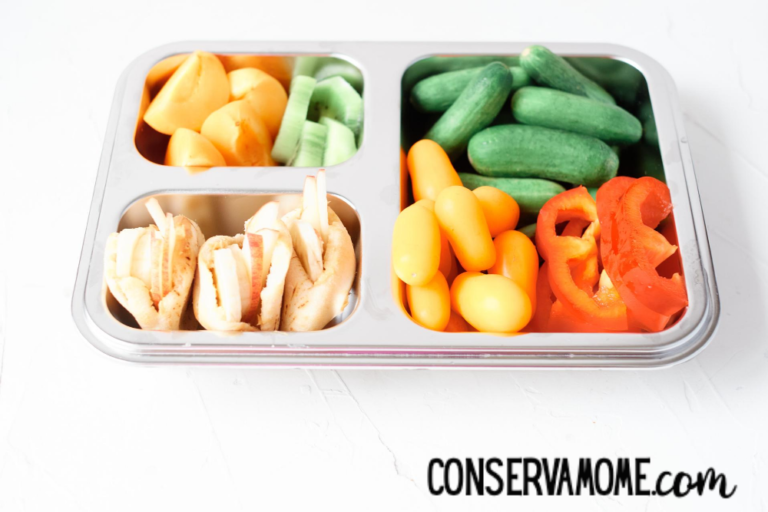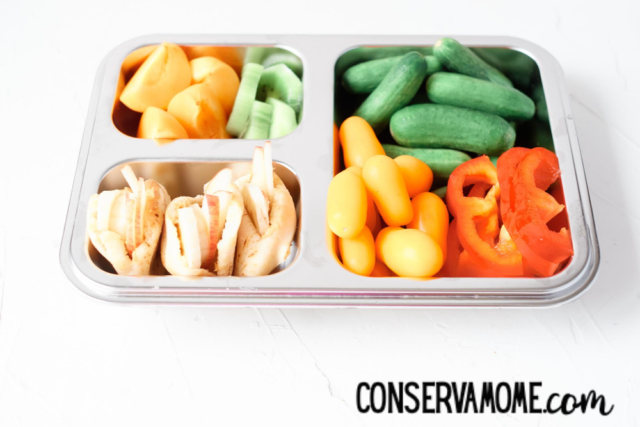 How to Make This Easy Lunch for Kids
Cut pouches so that you have room to stuff in ingredients.
Spread peanut butter inside.
Place in fruit.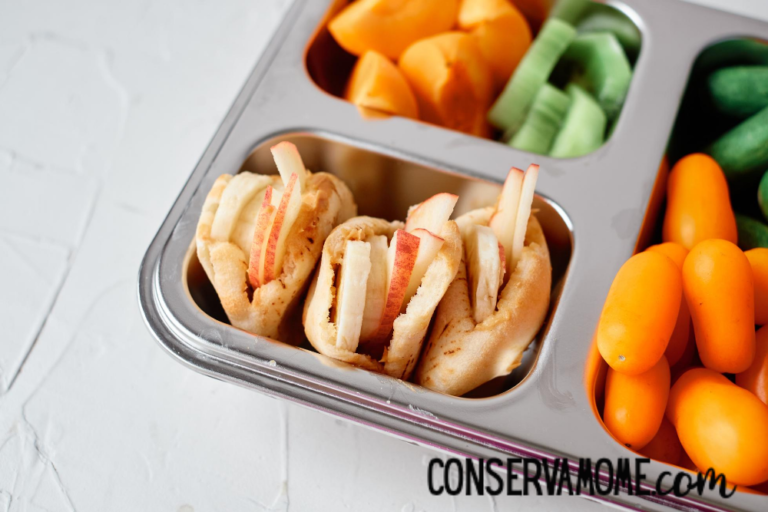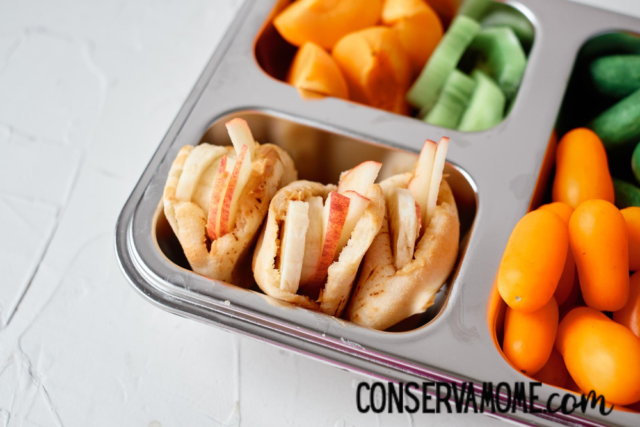 Serve with other fruits and veggies.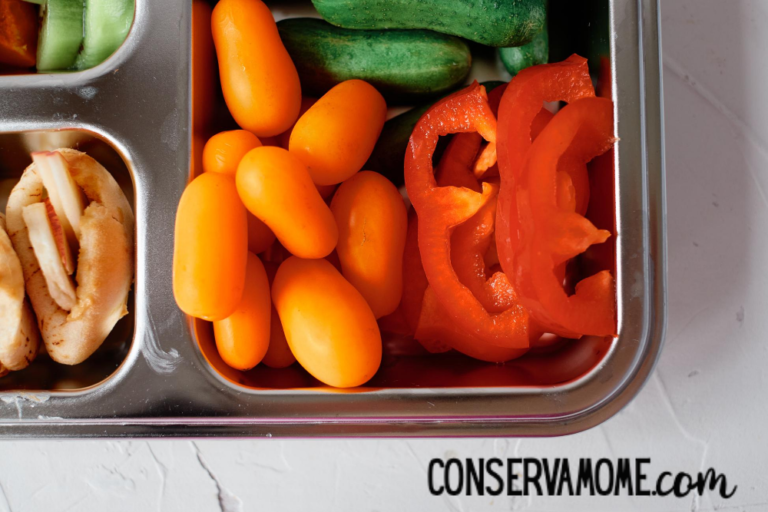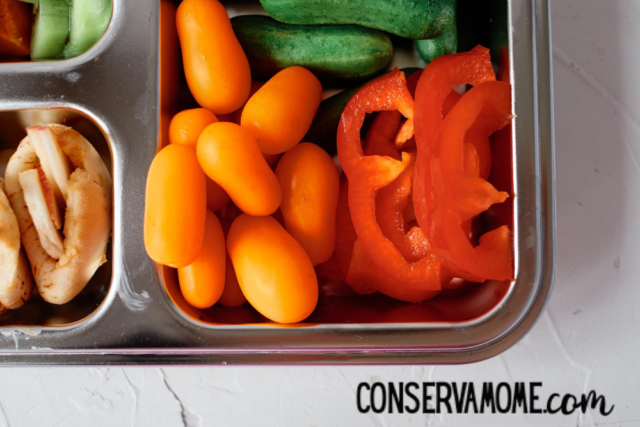 Other Food Items To Add To Your Child's Lunch
The great thing about using a bento box is that you have so many fun compartments to add in snacks and food. While the simple recipe above is great for ease, you can change it up and add in any type of food items that you want.
Salads
Fruit Snacks
Other Fruit and Veggie Options
Trail Mix
Power Bars/Protein Bars
Applesauce
And the list goes on and on! You can even let your little one pack up their own lunch daily and mix and match as they want.
The Fun of Bento Boxes
Once we started packing up lunches and using these types of bento boxes, we knew we'd never go back to any other way. This is for many reasons but our top two are because they're reusable and they allow each morsel of food to have their own little compartment to store their food.
There are many options when it comes to choosing the right one for your family so take that into consideration! Some have more compartments than others which can make for a super fun way to fill it full of delicious snacks. There are some that are made of bamboo and also of BPA-free plastics, too.
Make certain to check out our 20 Easy Back to School Lunch Ideas as well. Because no matter what, you're always going to need more lunch ideas for the kids!