DIY Marbled Pumpkins are a fun spin on Fall pumpkin painting. Crazy easy to do and with gorgeous results, you'll love this project!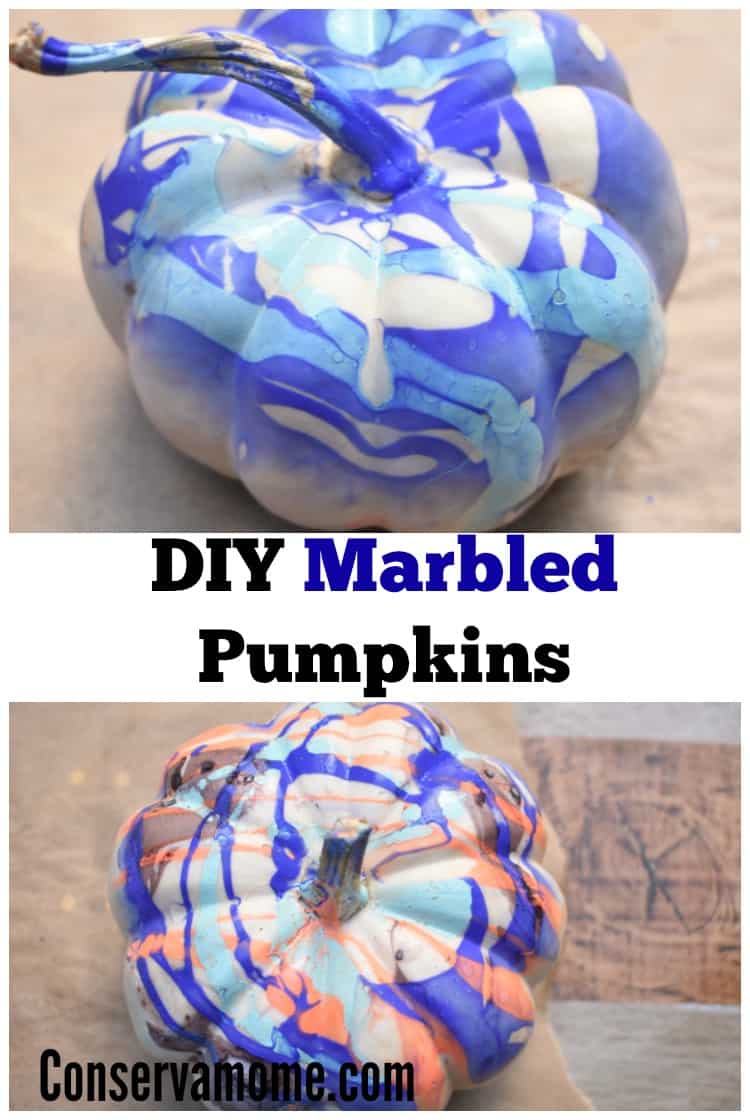 DIY Marbled Pumpkins
Fall really is one of my favorite times of year. It brings out so many colors, smells and ahhh the crips autumn temperature is pretty amazing! There are so many fun crafts to make during fall and this is definitely one of my favorites.
Marble Pumpkins are so much fun because chances are you have everything to make them in your home…well except the pumpkins and if you're house is anything like mine chances are there's a dime a dozen during the fall in your home. This craft is so easy to make you'll wonder why you never made it before! So head below and check out this fun and easy craft that the whole family can participate in.
What you'll need to make Marbled Pumpkins
-Variety of Cheap Nail Polish (seriously the cheaper the better) You can even head to walmart and grab those cheap ones for a dollar. They will be perfect!
-Water bowl
-White pumpkins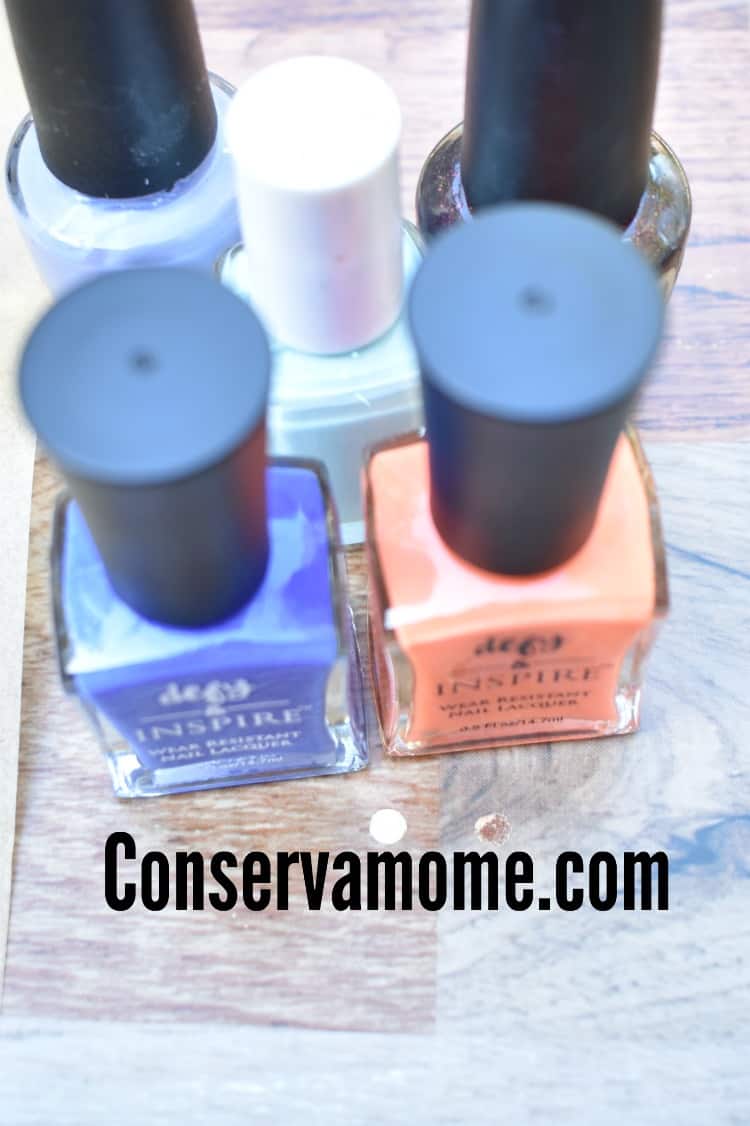 You'll fill a bowl up with water and add the nail polish in a fun pattern. Remember that the pattern you add it to the water will be how it will appear on your pumpkin, so FIY.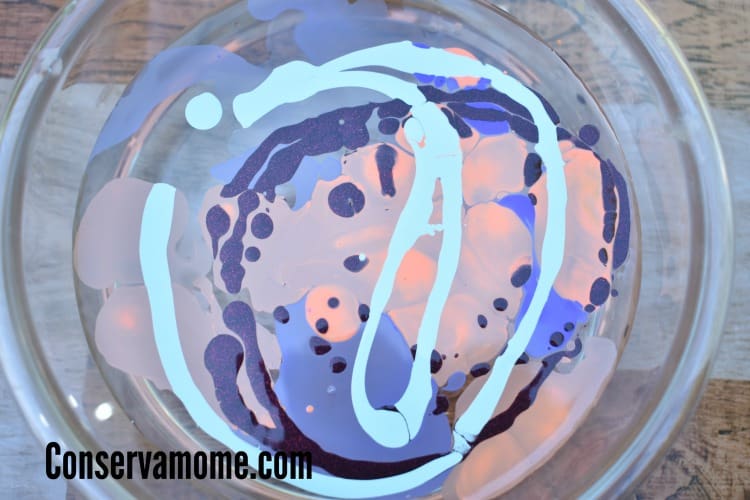 I am sure you can do this on Orange pumpkins but they won't look as nice as on white pumpkins.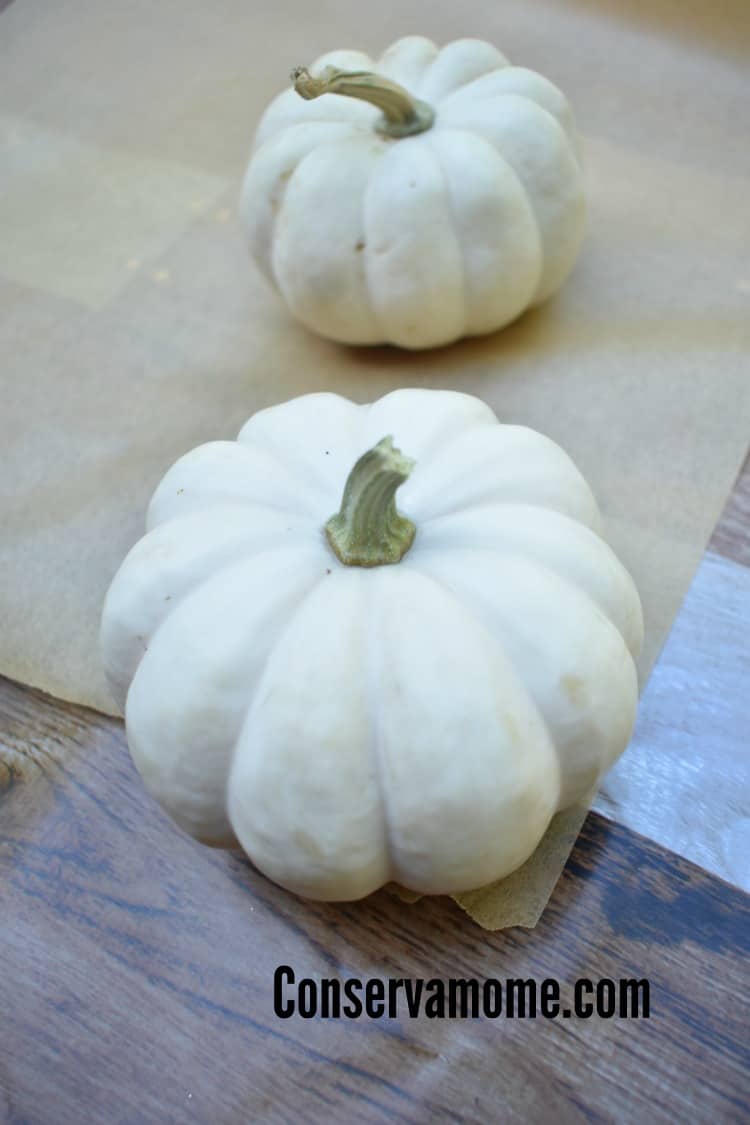 Dip the pumpkins in the water/nail polish mixture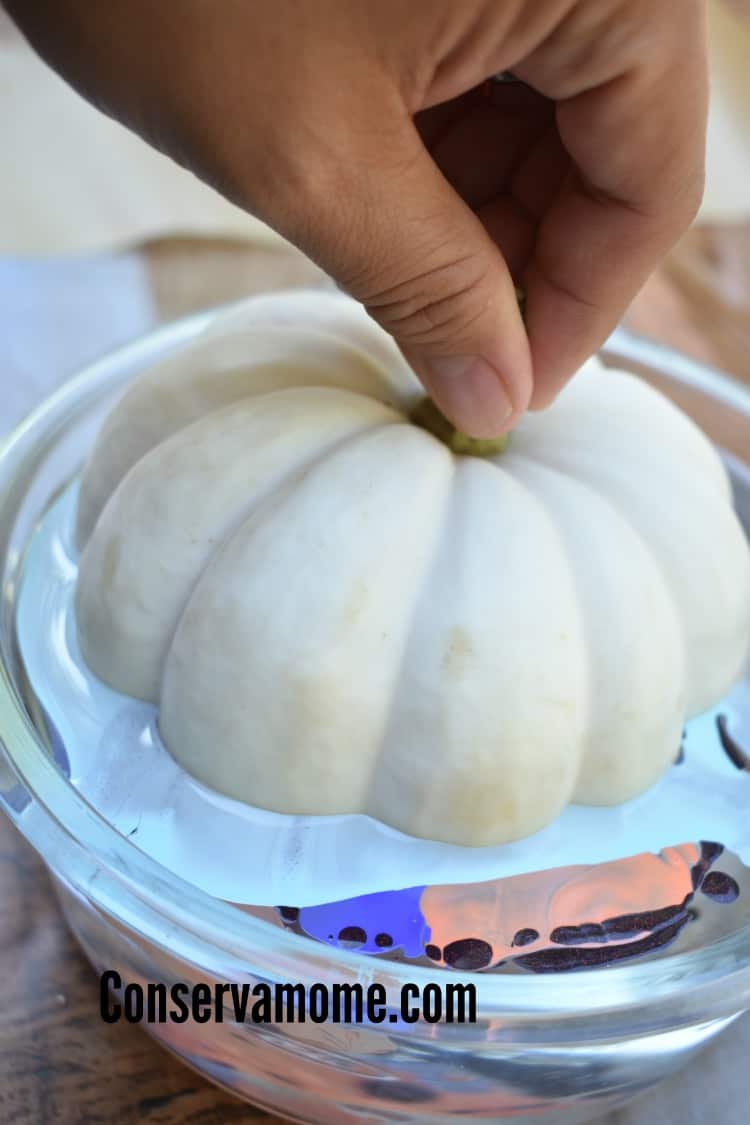 Set it aside for a few minutes and then do the other side. It dries pretty quickly because of the water.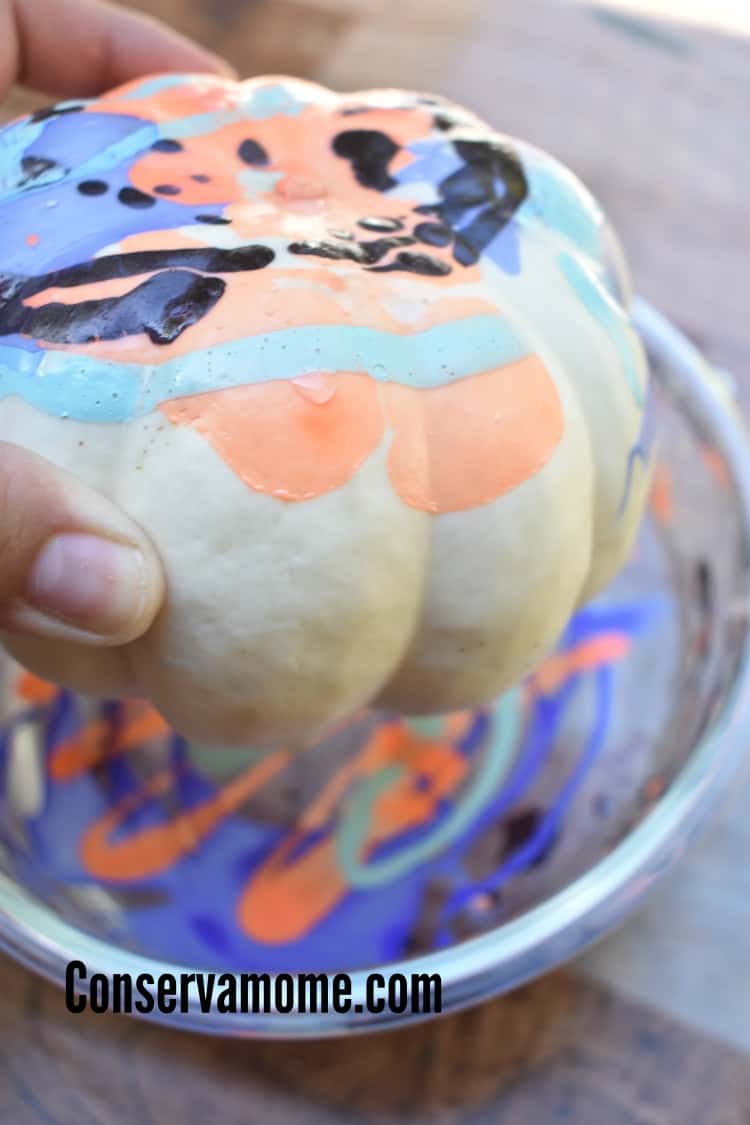 Let it dry….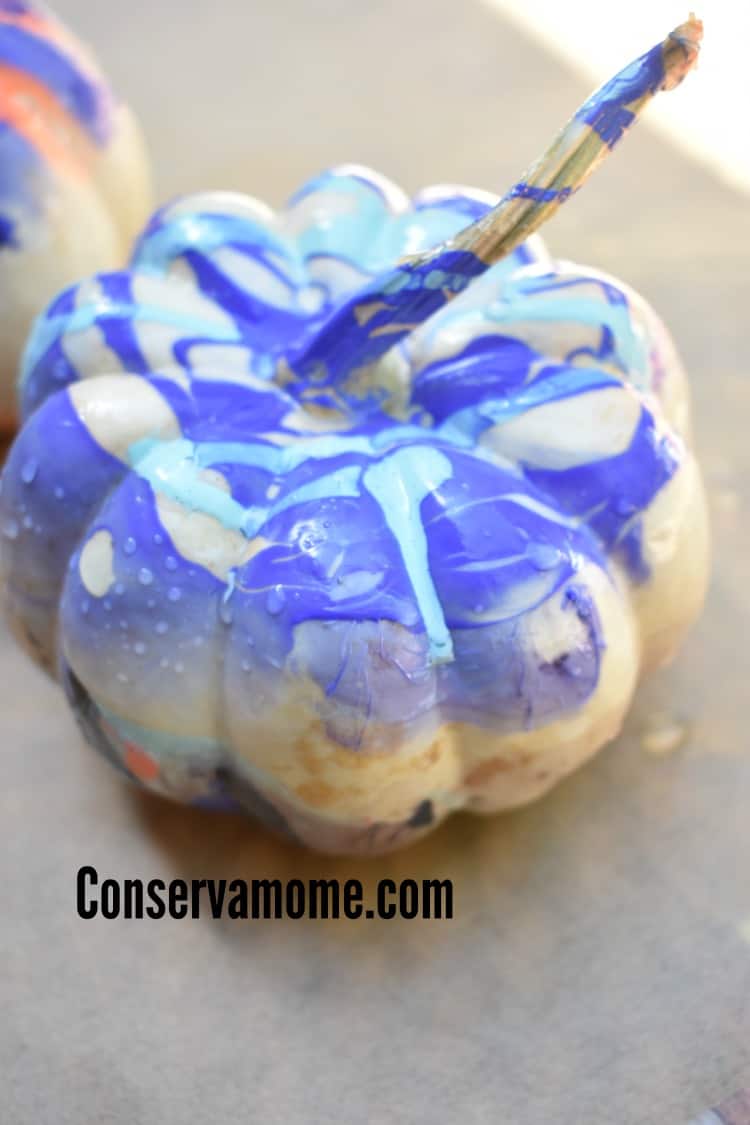 When you're done you'll have a creative, beautiful and unique pumpkin to decorate your home.
Blues look the best but other colors look fantastic as well. Shinny, very dark and glittery colors aren't as nice but still kind of work.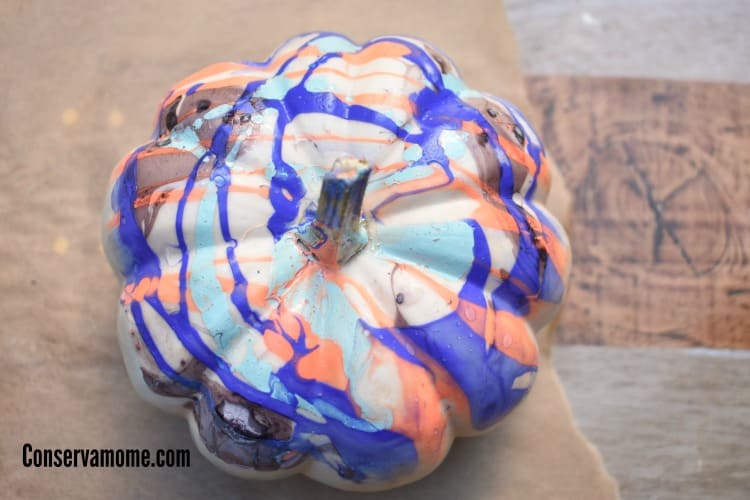 This is such a fun craft to make and there are so many varieties you can create. Make this a fun stylish craft for your home or make it a fun craft day for your kids.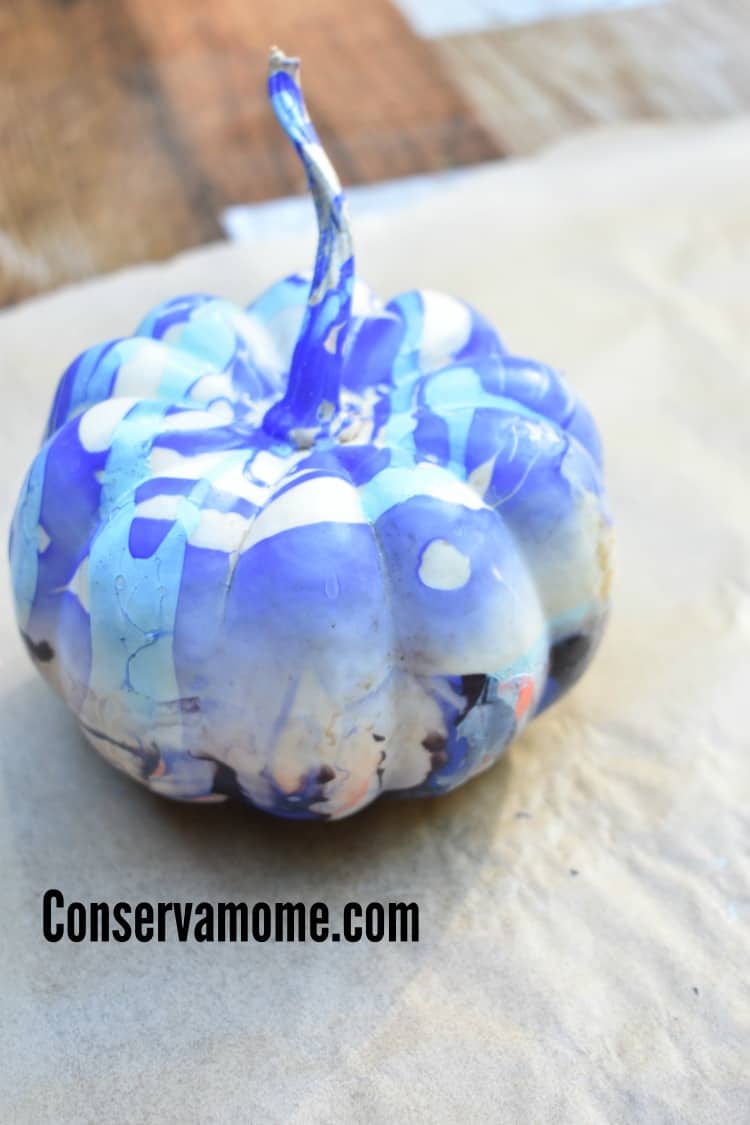 Don't forget to share and pin this fun craft below!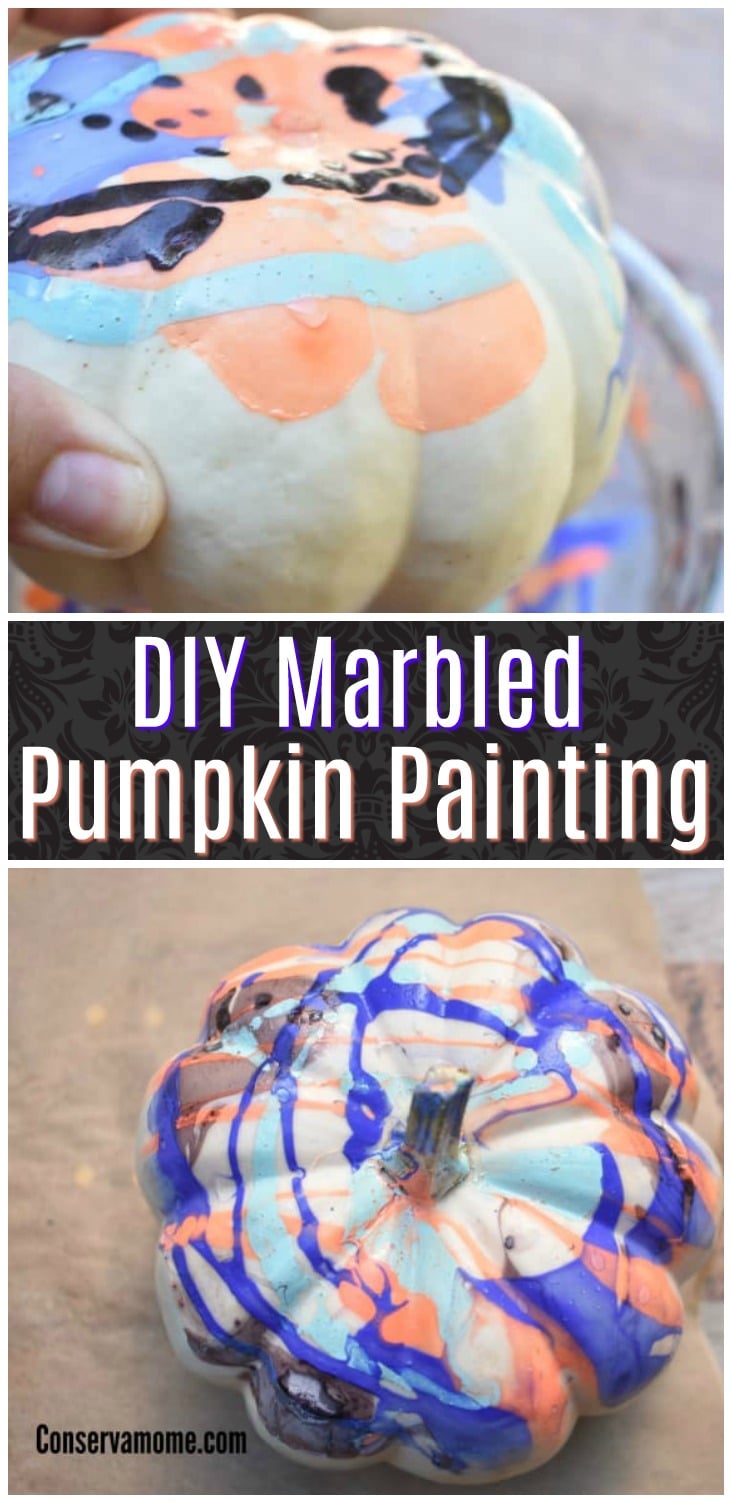 Looking for other Fall ideas? Check out this Round up of DIY Fall Wreaths!
Looking for more No Carve Pumpkin ideas? Head over here.