Celebrating with loved ones and friends just became easier thanks to SmashUps, fun & unique new offer from American Greetings! These personalized greetings take away all the stress when it comes to sending a special touch year-round to all those you know and love. Disclosure: This is a sponsored post on behalf of American Greetings. All opinions are 100% my own. 
Celebrate in a Fun & Unique Way with

SmashUps

by

American Greetings!
The last couple of years has made it harder and harder to see people in person and celebrate during holidays, birthdays, or just because. It's become even more important to get creative when it comes to celebrating milestones, birthdays, or holidays. That's why I'm so excited about SmashUps by American Greetings! With SmashUps, you can make your friends and family feel extra special on their birthdays, holidays, and other important days with a fun and entertaining, personalized SmashUp.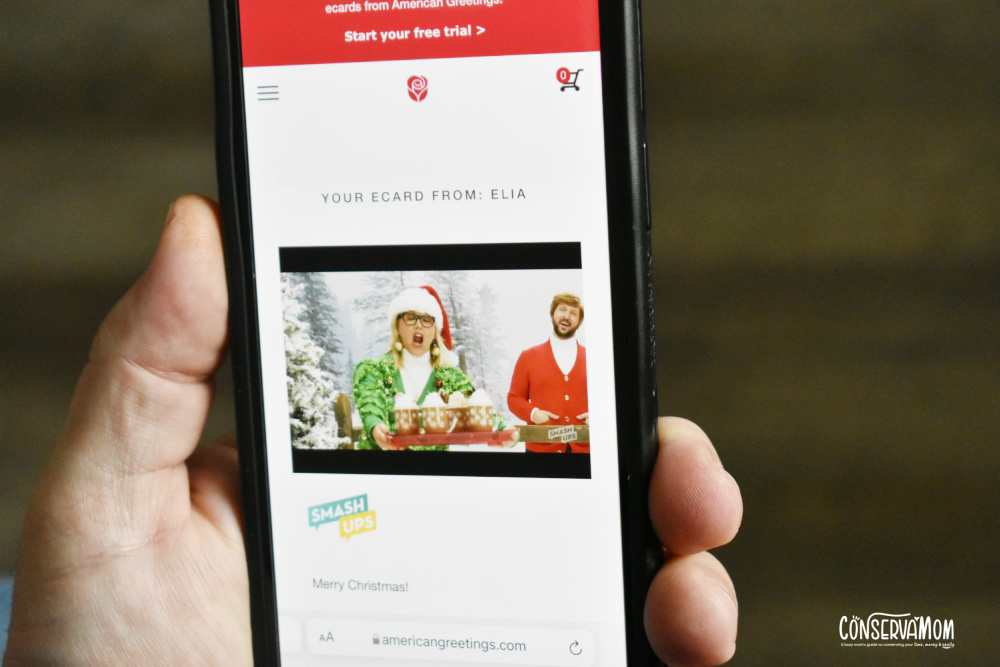 SmashUps allow me to send something extra special and unique that my family will love!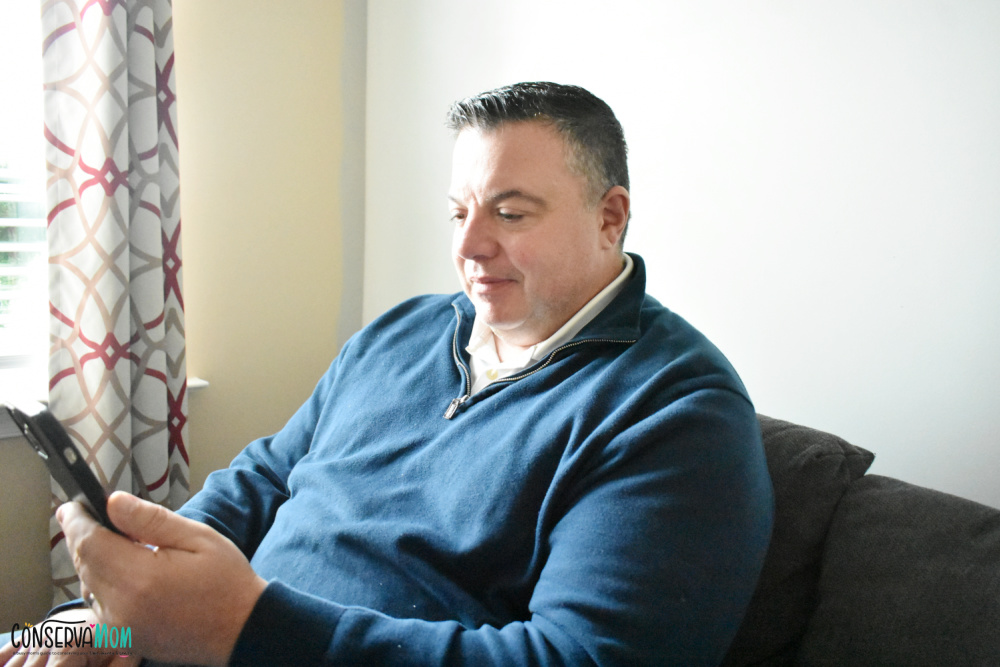 Because of how straightforward and fun it is, you'll want to make one for everyone you know!  We can all use a pick-me-up or fun and special greeting. This is the perfect way to do so! 
There are so many ways to send these unique & special greetings to family and friends! The personalization options are endless, and you have so many different SmashUps to choose from. Not to mention, these are perfect for Christmas which is right around the corner! 
SmashUps carries a ton of unique video options:
Celebrity: Choose a video from your favorite celebs to amplify the wow factor (Alicia Keys, Christina Aguilera, Shaquille O'Neil, Michael Bolton, Dolly Parton, Donny Osmond, and more, with exciting new celebrity SmashUps on the way!)
Original: A personalized video that can weave names, age, or interests into a one-of-a-kind greeting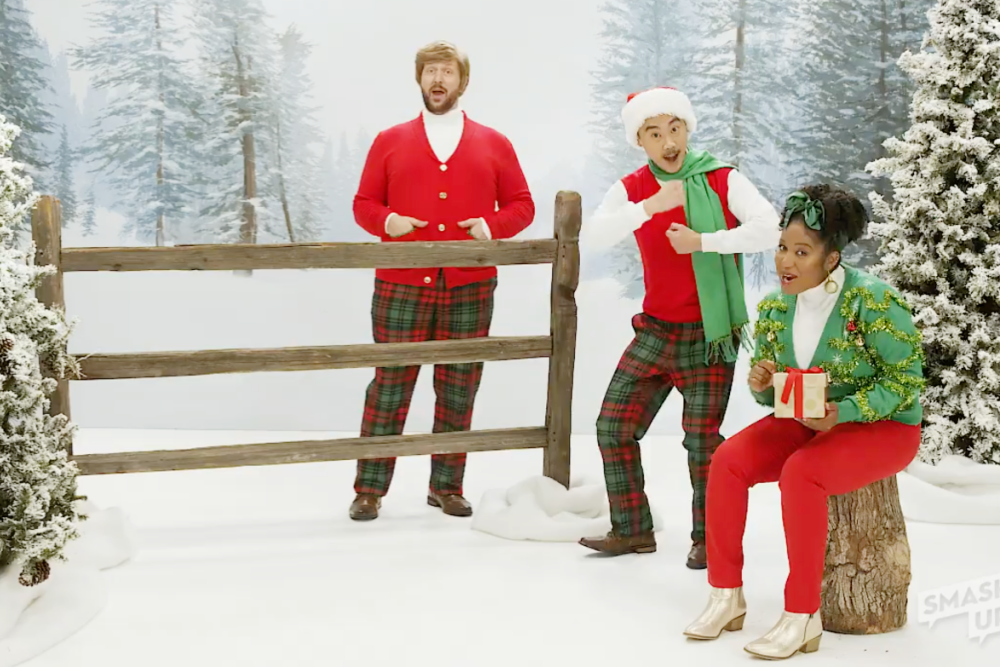 Talking: Say what you want through an adorable selection of animated characters
 Selfie: Transform yourself or someone else into a talking SmashUp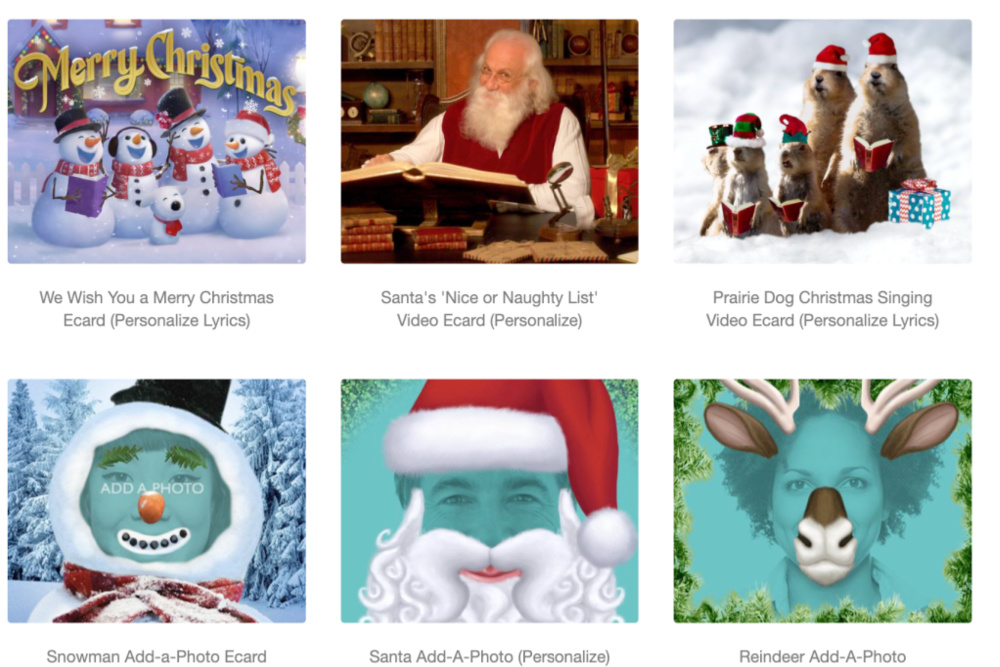 Best of all these greetings are crazy affordable meaning you will never forget to send a special greeting thanks to the affordable membership option!
When you sign up, you'll have an amazing variety of content to access and unlimited sending!  All new subscriptions include a 7-day free trial. If you choose to continue, monthly subscriptions are $6.99, annual subscriptions are $29.99, and 2-year terms are $39.99.   Memberships are available on www.americangreetings.com/smashups or through the SmashUps app via Apple or Android app store. And American Greetings members can unlock the app for free with their membership credentials.
This is the easiest way to send something special and unique to loved ones all over the world.  Best of all it's a stress-free way to do it and is sure to result in a lot of laughs and smiles. Head to www.americangreetings.com/smashups right now and check out the 7 days free trial for yourself! 
Better yet, head to my Instagram page and enter my GIVEAWAY to win a FREE year's membership to SmashUps along with some amazing swag from the Rock & Roll Hall of Fame!