Disclosure: This is a sponsored post on behalf of Camp Rockmont. However, My love of this Camp is  all mine. Pictures courtesy of Camp Rockmont.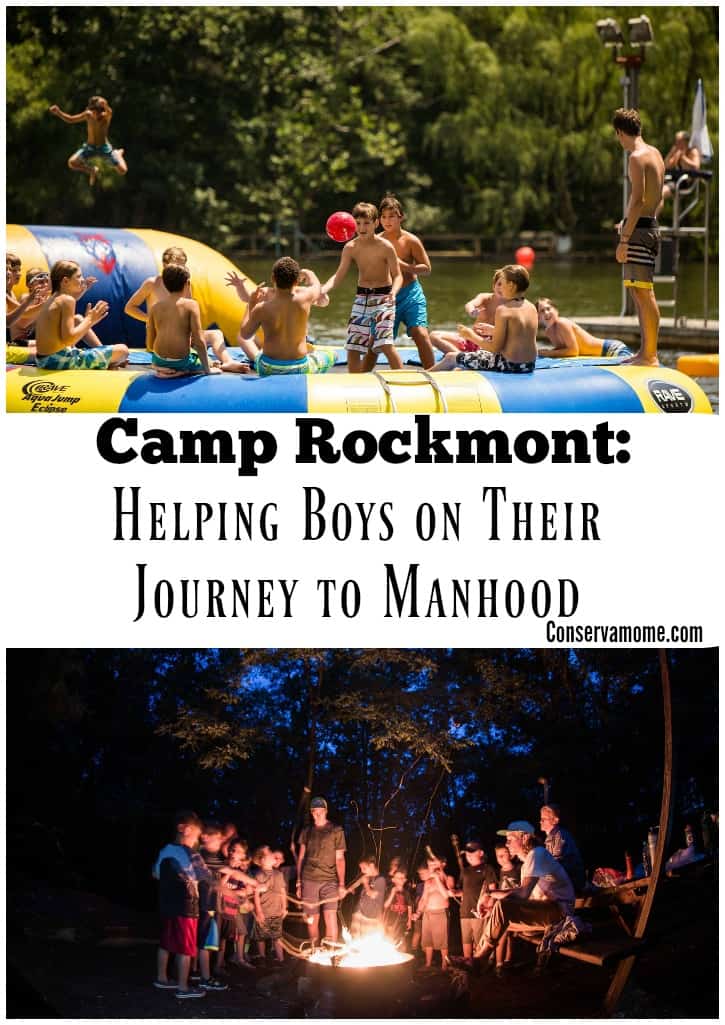 Raising boys to become men has become a harder task than ever. We want our boys to be well rounded gentlemen and grow up to be able to handle the responsibilities that life sends their way. However, as the mother of boys I see how hard that process has become. My husband and I have talked about how different it is to raise boys now a days, seeing many of their millennial cousins struggle to handle what life is throwing at them.  It's not so much what boys now a days do but what they haven't done.  Many times boys are expected to do things, but they're not given the right tools to accomplish it. So it has become important to find ways for our boys to grow to be amazing Men. One place that has taken it upon themselves to help in that journey is Camp Rockmont, an all-boys Christian Camp found in the mountains of Western North Carolina.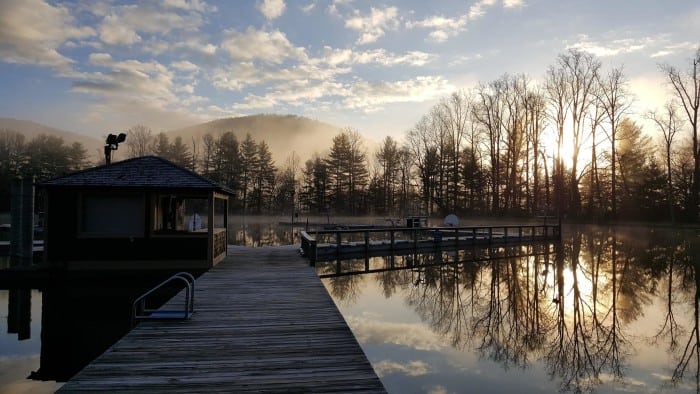 Camps are known to be places where stories are developed and shared, whether around a campfire, in the cabin, or on the road traveling home.  Parents have looked to camps as a way to continue the fun and educational experiences that help their kids grow as individuals. So finding a camp that will not only help your child grow physically but emotionally is a special task. Camp Rockport knows that and realizes the importance of this job. This place has been telling a story over the last century, though the voices have changed over the years.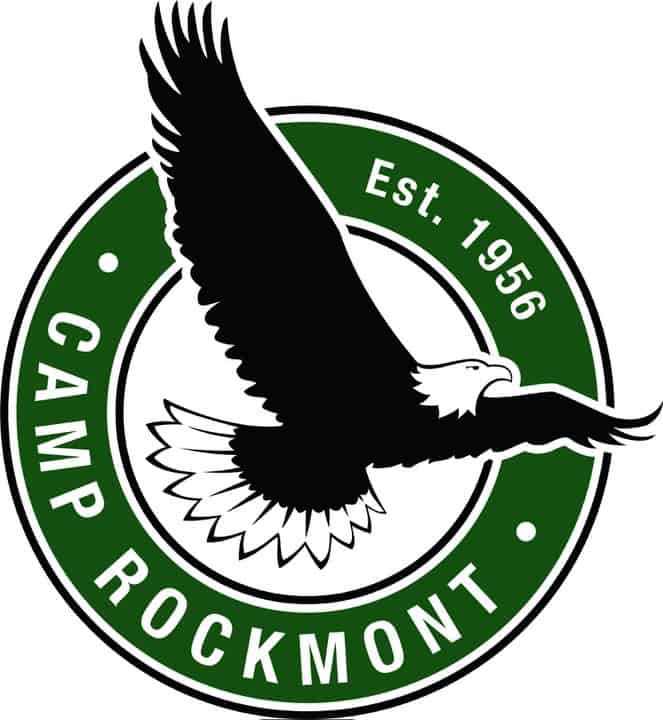 First built by the famous Asheville developer E.W. Grove, Lake Eden and its lodges were originally a family retreat area. The natural beauty provided a respite from work. The land and property were later sold to the historic Black Mountain College in the 1930s, a creative learning community that was not afraid to experiment with new ideas in the visual arts, performing arts, and architecture. When the College closed in 1956, Camp Rockmont was founded as a Christian summer camp for boys.
Greatness is found as soon as you walk through the doors of Rockmont.  Rockmont has made a significant impact on the lives of young men throughout its history, but that has only been possible because families have chosen to partner with them in the work of helping to raise their sons. In 2011, they sought to strengthen that partnership by inviting fathers to come experience camp with their sons. Yearly, Fathers now have the opportunity to come play alongside their sons while also capturing the Rockmont vision and seeing first-hand the methods and language they employ in male development. You can find the next Father/Son week happening in October.
Since its founding in 1956, Camp Rockmont has been a place where boys have found space and opportunity to grow into the men. Rockmont presents age-appropriate challenges that become the vehicle to personal growth and whole-person development. Campers encounter these growth-inspiring challenges through the cabin experience and through time spent in large-group activities and camp skills – basically, lots of FUN – all of which happens in a supportive community. For the last half century and more, Rockmont has been developing a language around male development, honing in on what it means to grow as a young man.
Their mission is simple GROWTH. They seek to help each camper to grow physically, emotionally, socially and spiritually. So that your son will have the experiences to help him acquire the abilities to grow into an exemplary man.
Ready to see what a day in the life of a camper is like? Check out Rees taking you on a day of fun at Rockmont.
Although the main focus of Camp Rockmont is to be a residential Summer Camp for Boys since 2009 the have provided the same level of care and intentional youth development to both boys and girls in their own back yard through a day camp program. The Rockmont Day Camp incorporates many aspects of their overall mission of growth: discovering new skills, exploring the natural world, and building a community that values each child. Daily activities include waterfront play, outdoor adventure, group games, and creative learning. They  strive to help each camper discover that they are a child of God with a unique story to share.
Looking for a special place that is both beautiful and magical for your child? Then see everything that Camp Rockmont has to offer your Boys.
Your child's story is yet to be written add the special chapter of Camp Rockmont to it!
Make sure and get social with Camp Rockmont to learn about all the amazing experiences and adventures being offered to their campers.
Get social on Facebook  & Twitter
Save
Save
Save
Save
Save
Save
Save
Save
Save