Looking for a way to bring out the creativity in your kids? Then look no further. Check out why Allessimo kits are a must in your home. They are the perfect way to create hands on fun with some magical and wonderful outcomes. Thanks to Allessimo for sponsoring this post. Don't forget to click on this link to get 15% off http://allessimo.com/elia15
Bring out the creativity in your kids with Allessimo Kits
Chances are you've heard the phrase "I'm bored" as a parent more times than you can count. As a parent it may seem the easiest way to keep our kids entertained is to rely on screen time fun.
However, we all know with many kids still being home this may not be the best idea. We also want to make sure we awaken the creative side in our kids with products that will bring out the inner artist. That's why I'm so excited to share with you the fun products I found from Allessimo.
Named after and inspired by the founder's children, Allessia and Massimo, Allessimo was born.
Allessimo is all about playtime with purpose. They are determined to ignite development in young learners through hands-on experiences that provoke creativity and curiosity. If you take a look at their page you will be pretty much blown away at the fantastic line of products they have ready to bring out the creativity in your child.
The products at Allessimo are so unique and mesmerizing you will fall in love with every single one of them. From magical creatures your child will build from scratch to Mechanical Masterpieces there's a kit for every artist in your home! These are such neat gifts for any child in your life. From Dinosaurs to Solar puzzles they literally have a product for any child in your life.
We received their Create + Paint Unicorn kit as well as the Dreamtopia Unicorn set and let me just say these kits were a huge hit in our home.
Create + Paint Unicorn kit
This kit is so cool. It allows your child to create and paint their own wood figurine. It takes about 15 minutes to put the wooden puzzle together and then they can unleash their creativity by painting it.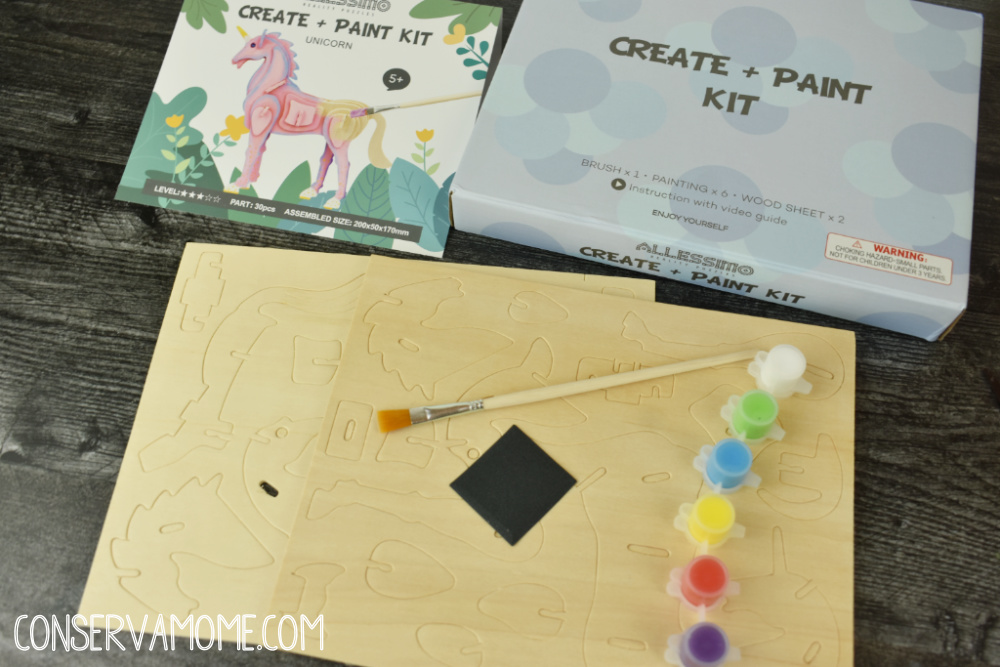 It comes with easy to follow instructions that take minutes to put together.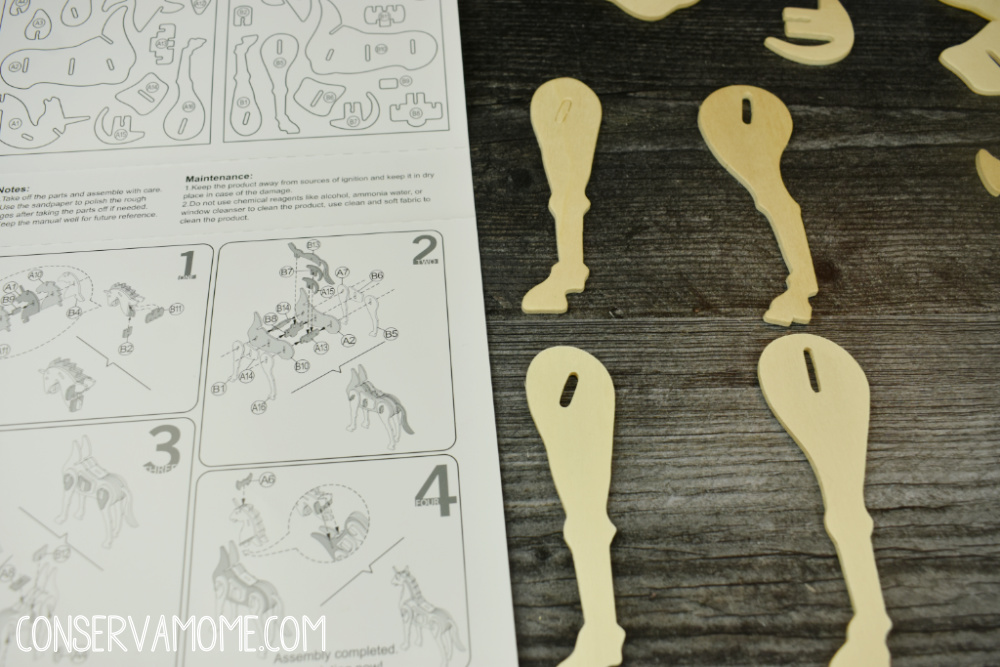 Creating such a cool piece they will enjoy for a long time to come.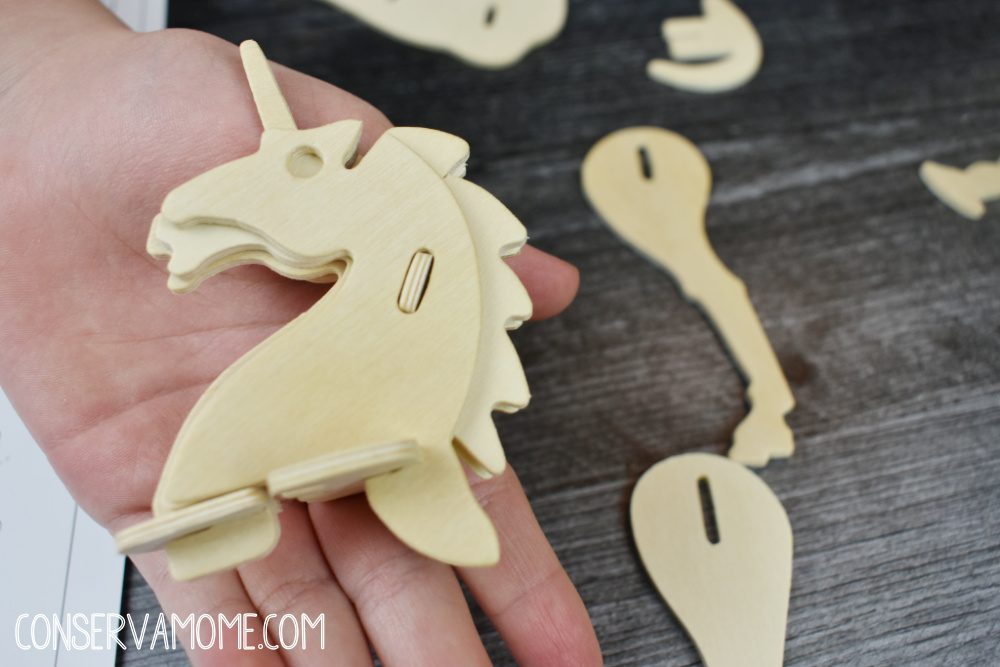 And then just paint! It comes with 6 colors.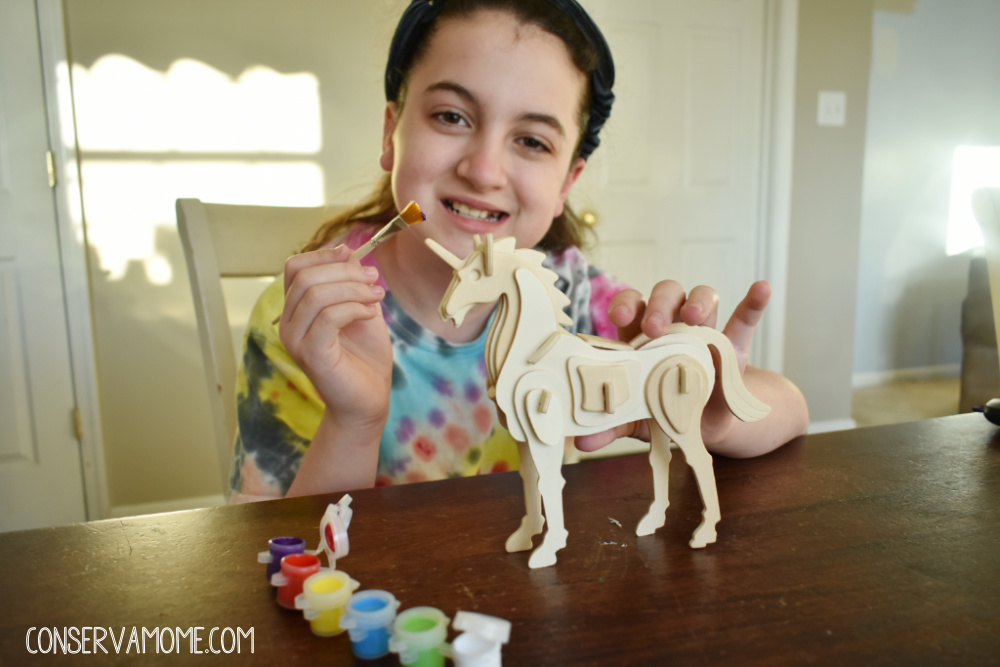 My daughter brought out her artistic side and what she created was magical.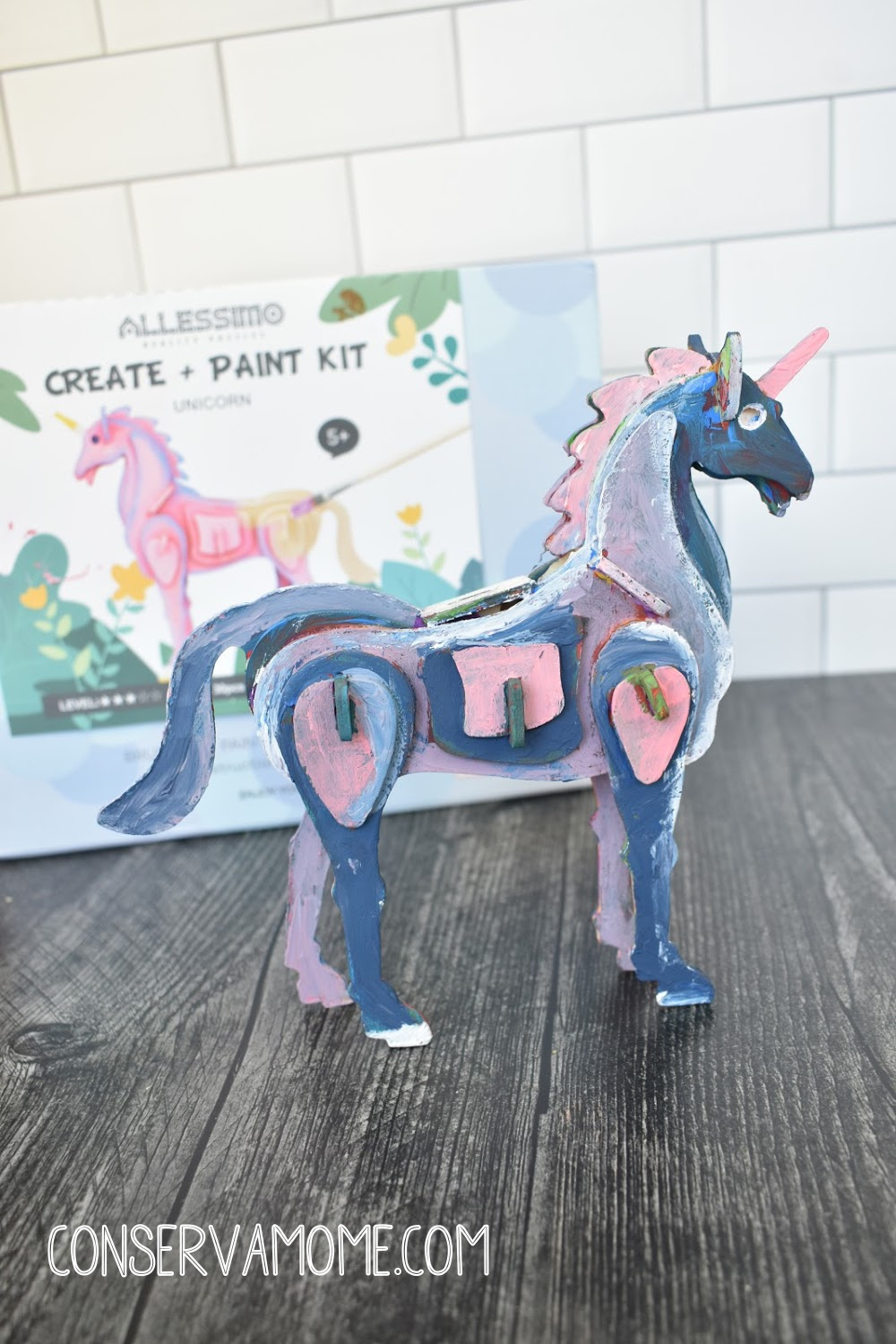 I loved seeing her work on it, mixing colors to create various shades and going all out creatively. For a girl who loves to be on technology she was laser focused on her projects ,a huge win in my book.
Wunder Clay Puzzle
This one was amazing. I'm not going to lie when I saw the product I was concerned it would be super hard to make but nothing is further from the truth. The kit brings the amazing wunder clay (it's the softest clay that air dries you will ever touch!) My daughters kept playing with the clay before and after they used it just because they loved the texture. It also includes wooden pieces that make up the skeleton of the unicorn (or animal of your choosing) and some great accessories to make it come alive.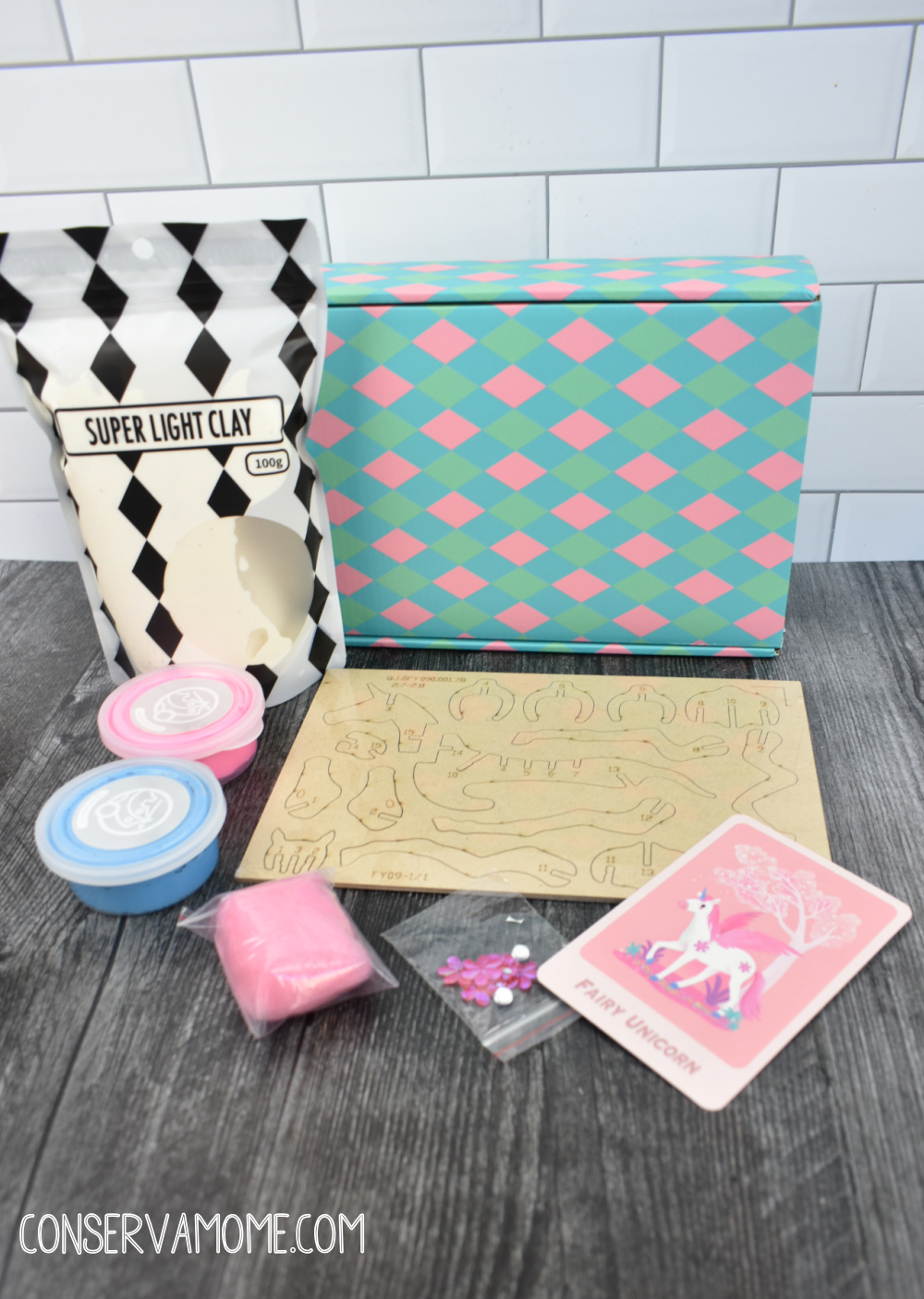 What's neat is that you can scan the card it comes with for complete instructions on how to make your wunder clay friend. From start to finish you get easy directions to help you put this fun puzzle together.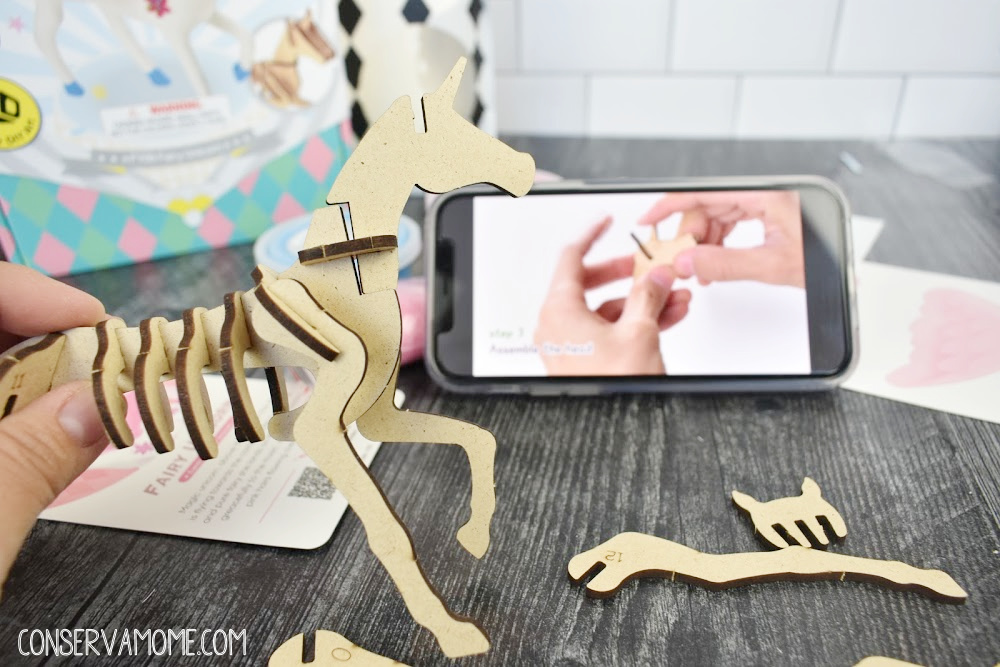 It really couldn't be easier to create.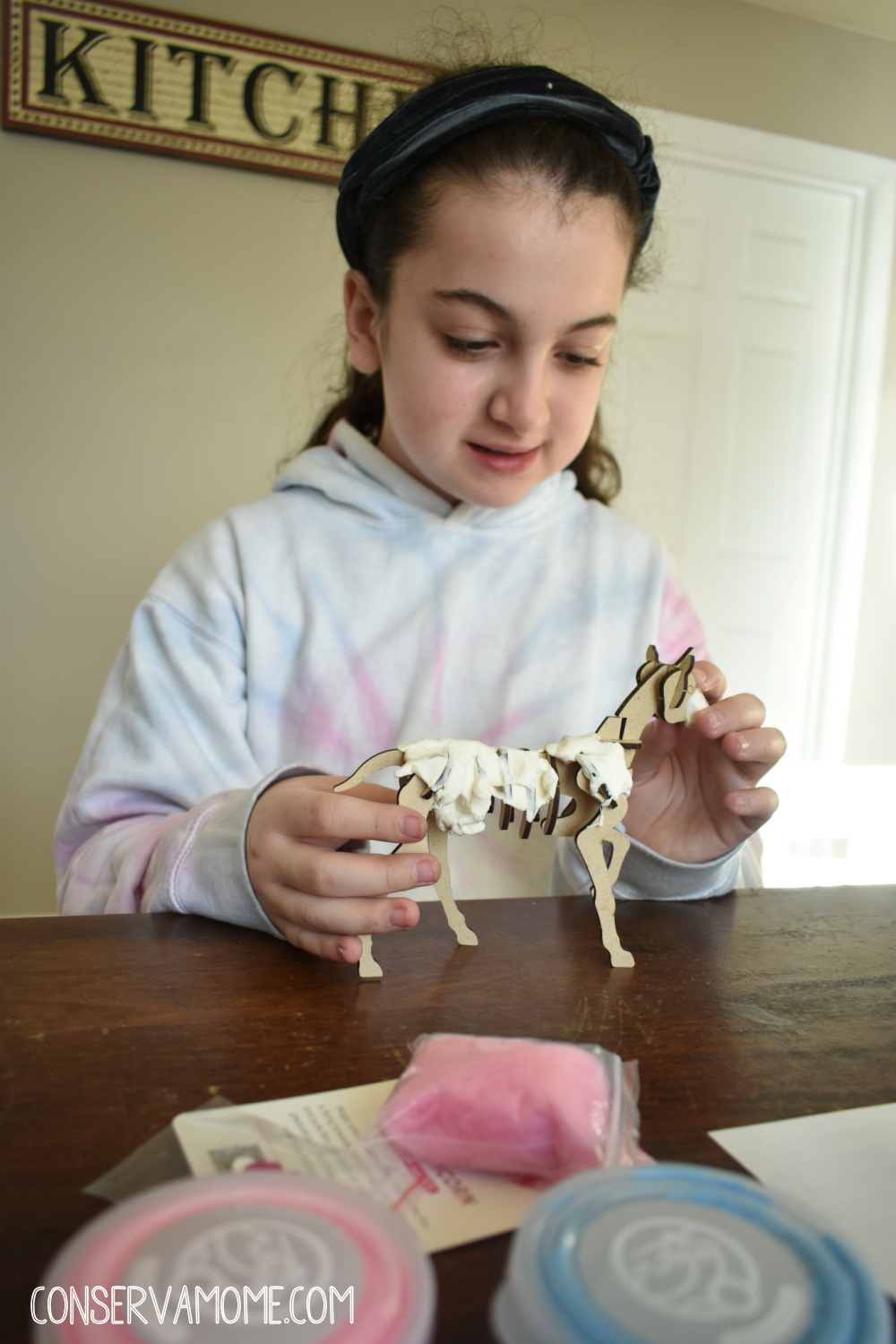 Complete with fur to make hair this gorgeous unicorn isn't just a fun project but a work of art!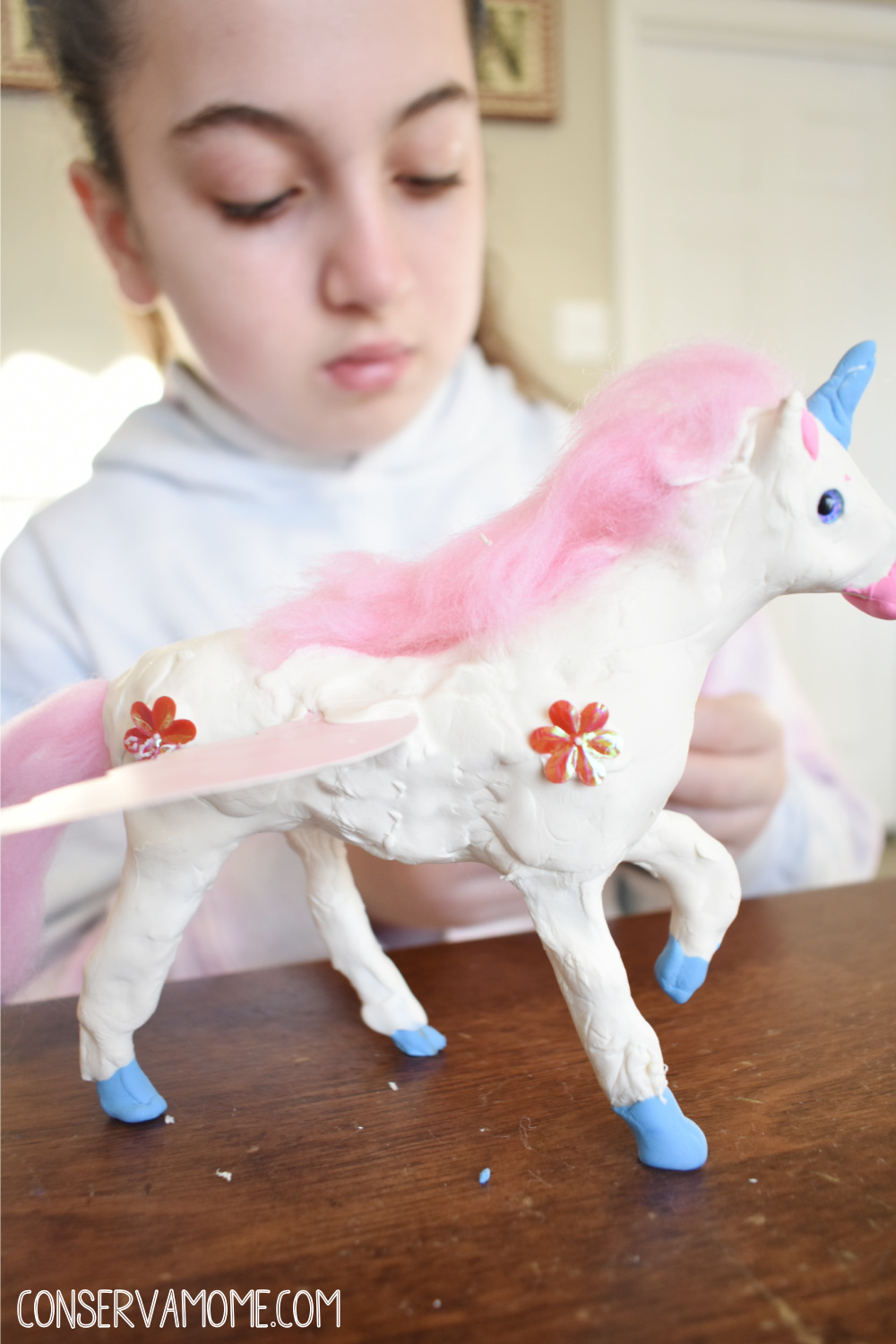 This kit is so much fun and I am definitley going to get more for my other kids including their Deadly Dino and Ferocious crock.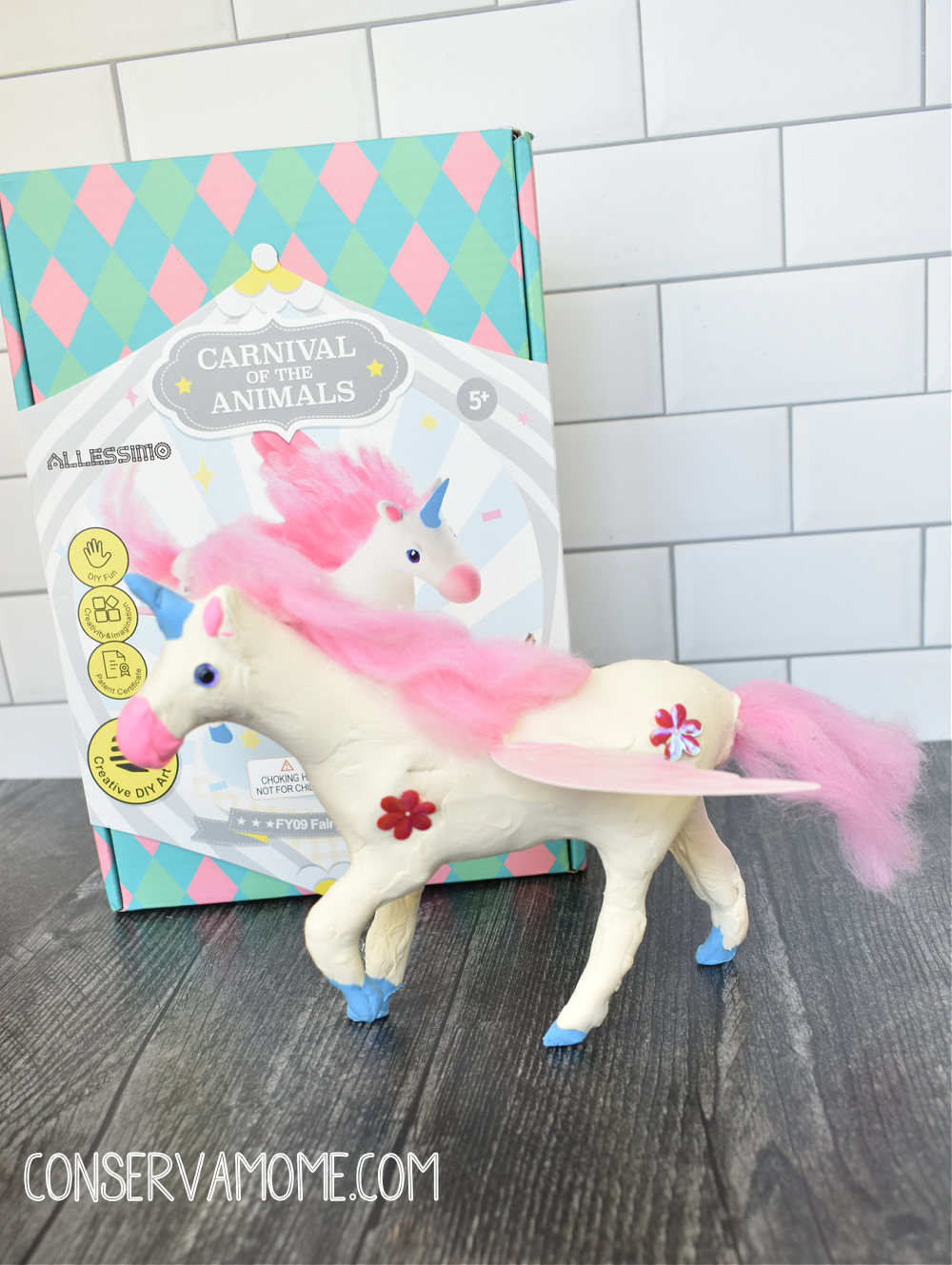 These kits are really amazing and simply magical.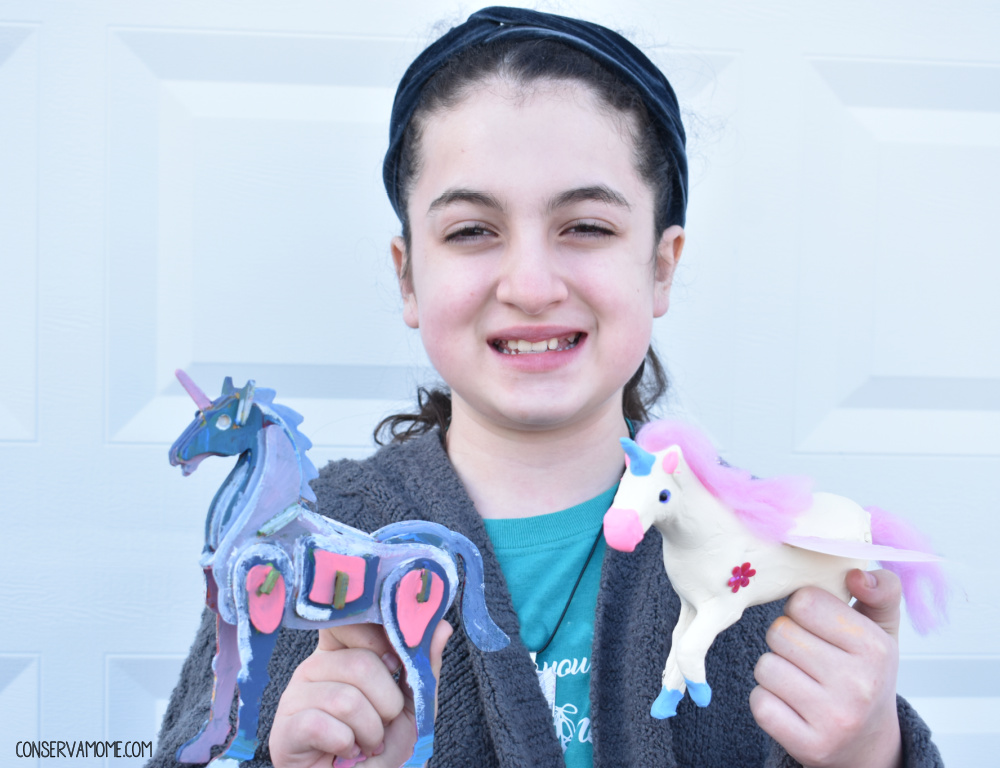 They are so necessary right now in a time when technology has become so abundant. This hands on fun is a must. It's the perfect way to spend some much needed bonding time with your kids and enjoy the fun of creating something simply wonderful.
Head over to the Allessimo page right now and see for yourself the magic your kids can create. While there get 15% off your purchase with coupon code : http://allessimo.com/elia15
Don't forget to get social with Allessimo on:
Most important Don't forget to click on this link to get 15% off http://allessimo.com/elia15