Disclosure: I received the  G-LUXE Stroller by UPPAbaby free of charge to facilitate my review. However, All opinions are 100% mine.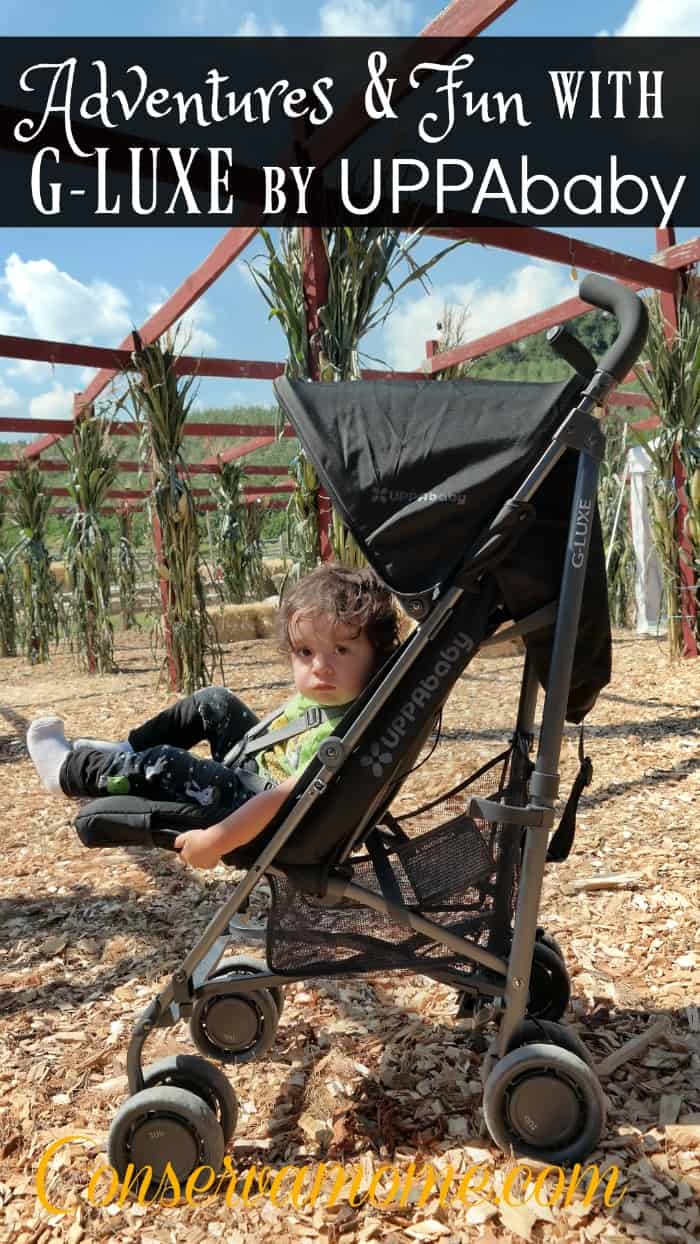 When you have had 5 kids use strollers it takes you 5 seconds to know if a stroller is amazing or not. However, after recently having a chance to review the UPPAbaby G-LUXE  stroller I was in love within 2 seconds. Although umbrella strollers in general are perfect because of their ability to zoom in and out of places with a thin frame and easy fold, most struggle to keep up with the important features that a parent needs to enjoy an outing with their baby. This beautiful stroller takes every feature a parent needs to make any outing perfect and brings it to one amazing umbrella stroller.
To begin the frame makes for the most comfortable experience for both baby and parent. It is incredibly light weight and easy to open and close. Most important, the seat is reclined just right and is perfect for nap time because it has a one hand recline so that baby can nap comfortably while you shop or run your errands. Very Few umbrella strollers do this.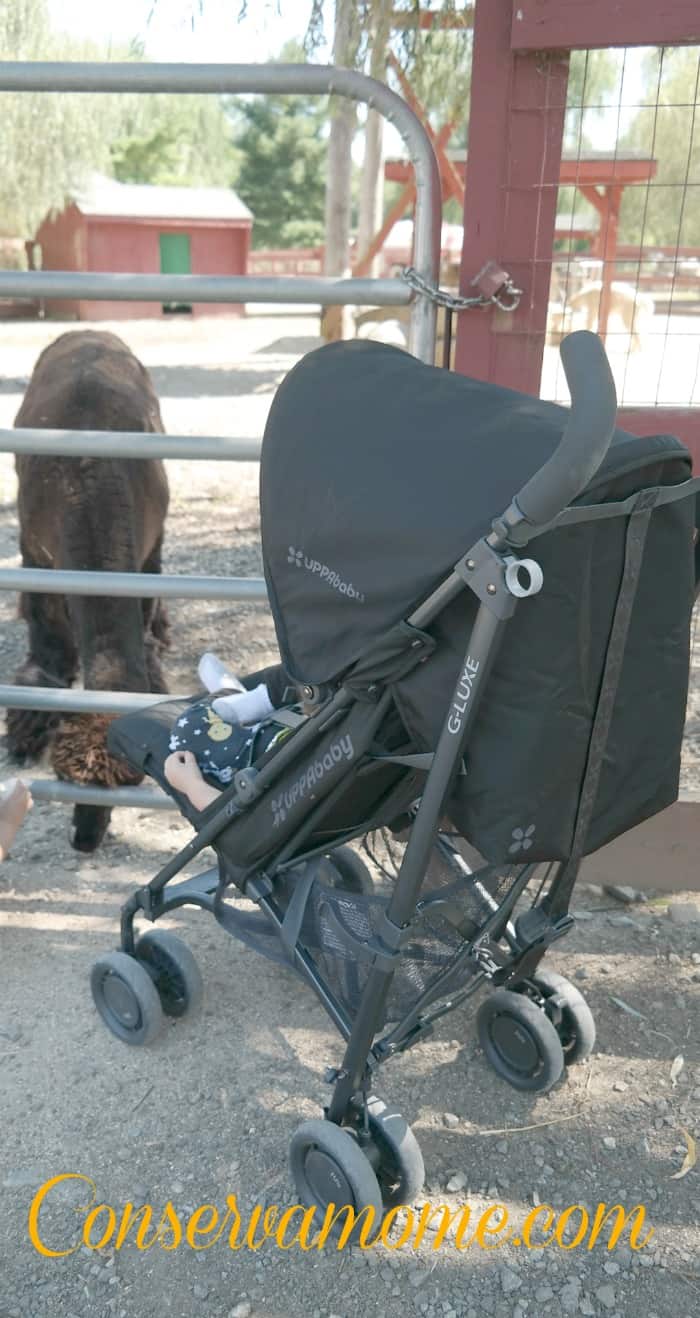 Even the foot rest is adjustable! Because there will be spills,crumbs and accidents, your G-LUXE doesn't have to suffer. The fabric and seat pad are removable and machine washable. So there's no crying over spilled milk1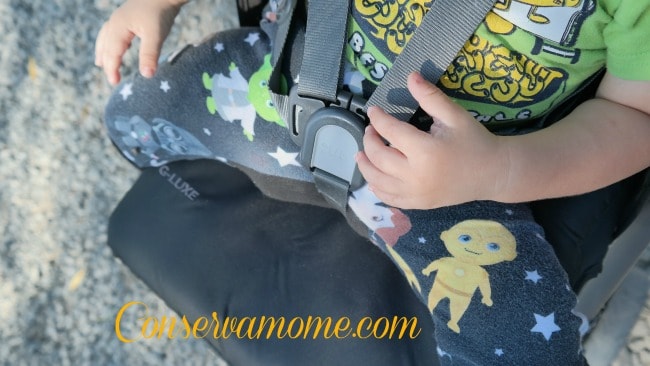 No dangerous UV rays will hit your little one because the G-LUXE has an Extendable SPF 50+ sunshade. Keeping your little one safe and sound.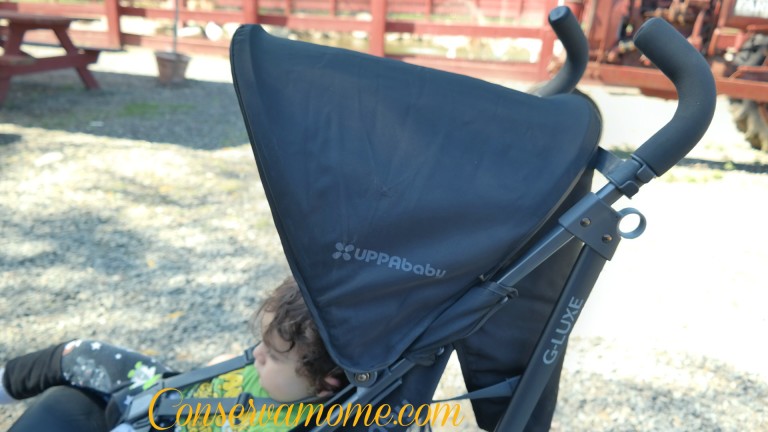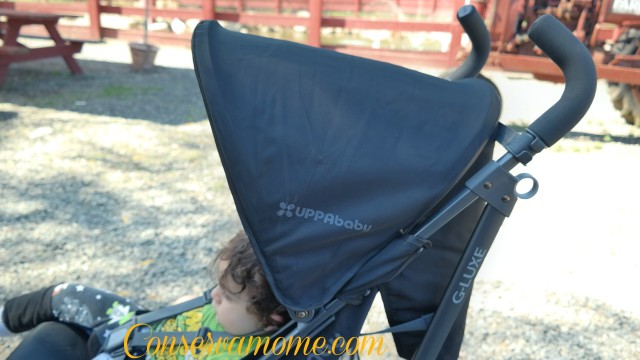 Little one's need a lot of stuff so having a place to put it is super important. Thanks to the G-LUXE that isn't an issue because of the spacious basket below.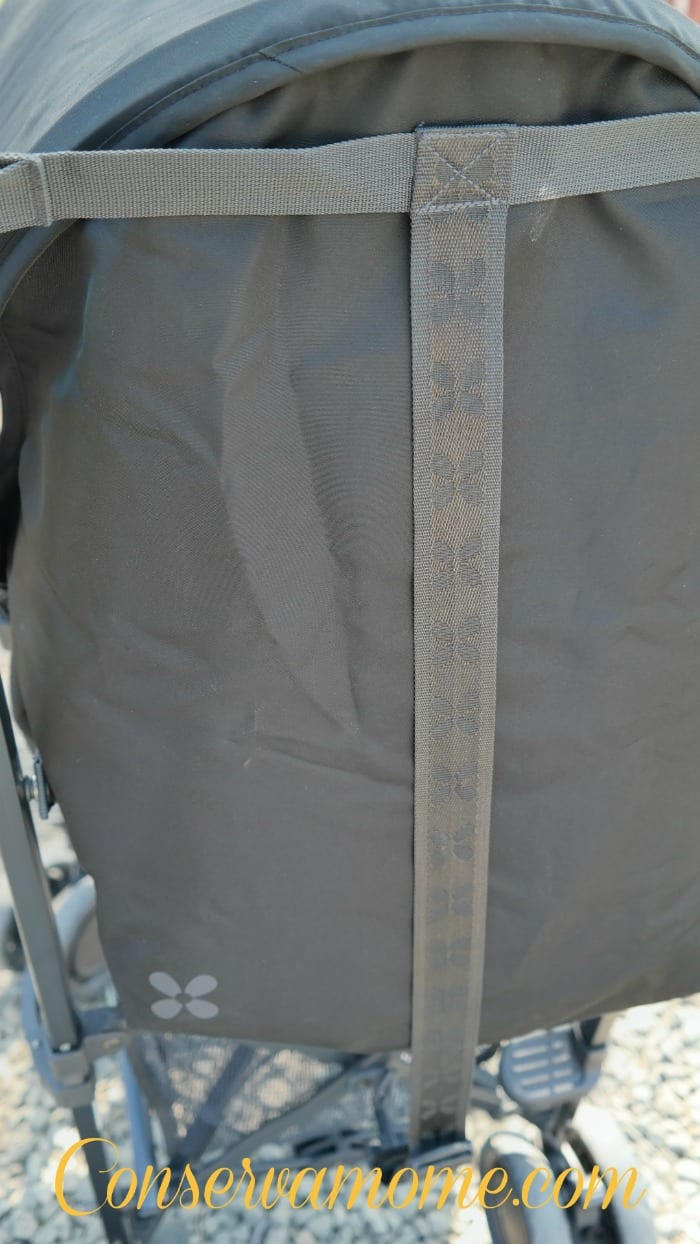 Because life is full of surprises the one step break is a winner!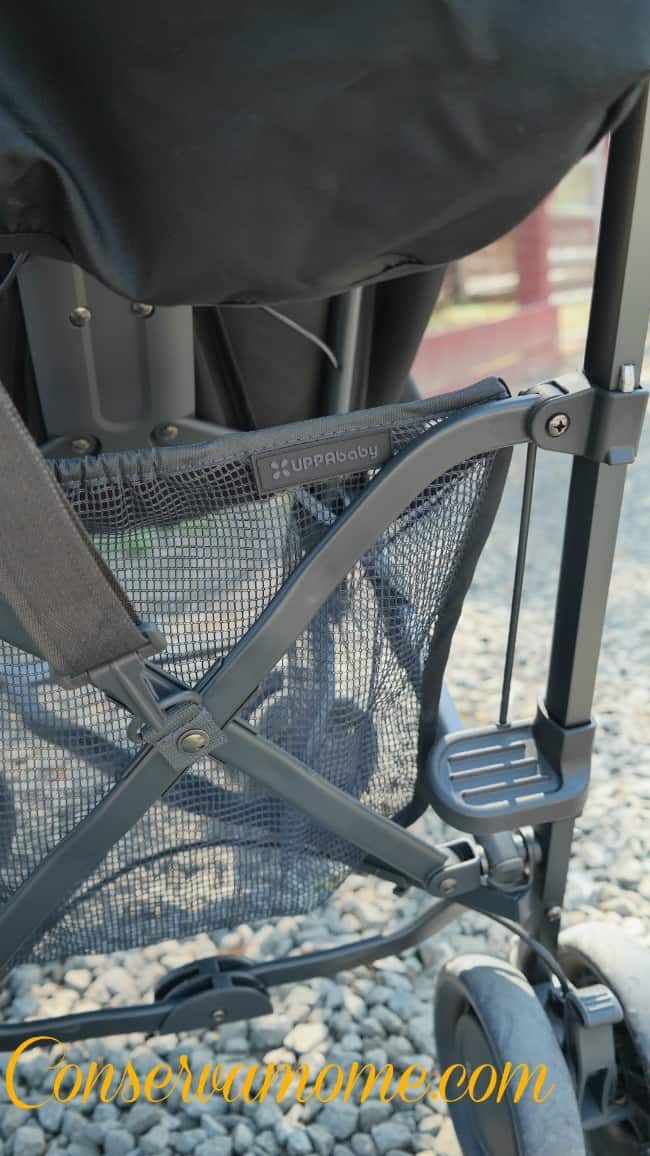 At just 15 pounds this umbrella stroller is so easy to carry with a convenient strap you can easily pick it up and put it on your shoulder. Making the UPPAbaby one of the most travel friendly strollers out there :).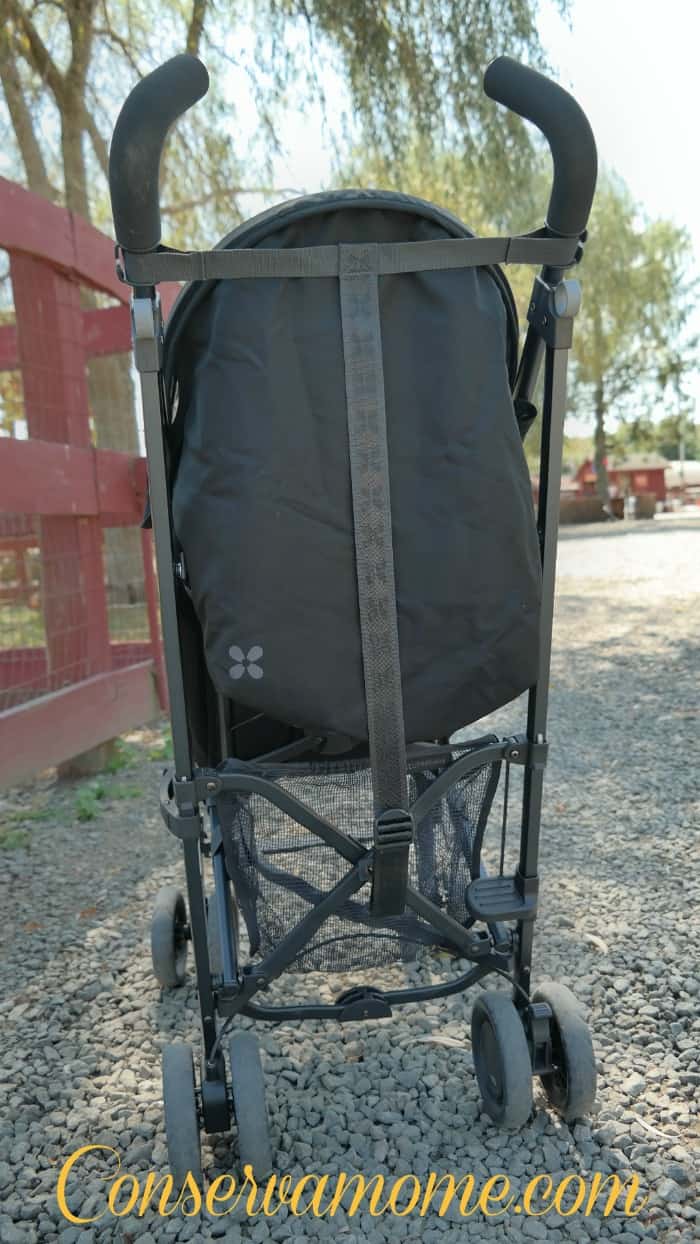 With this amazing stroller you won't have to compromise flexibility, space or comfort. UPPAbaby has mastered the stroller market with this gorgeous beauty.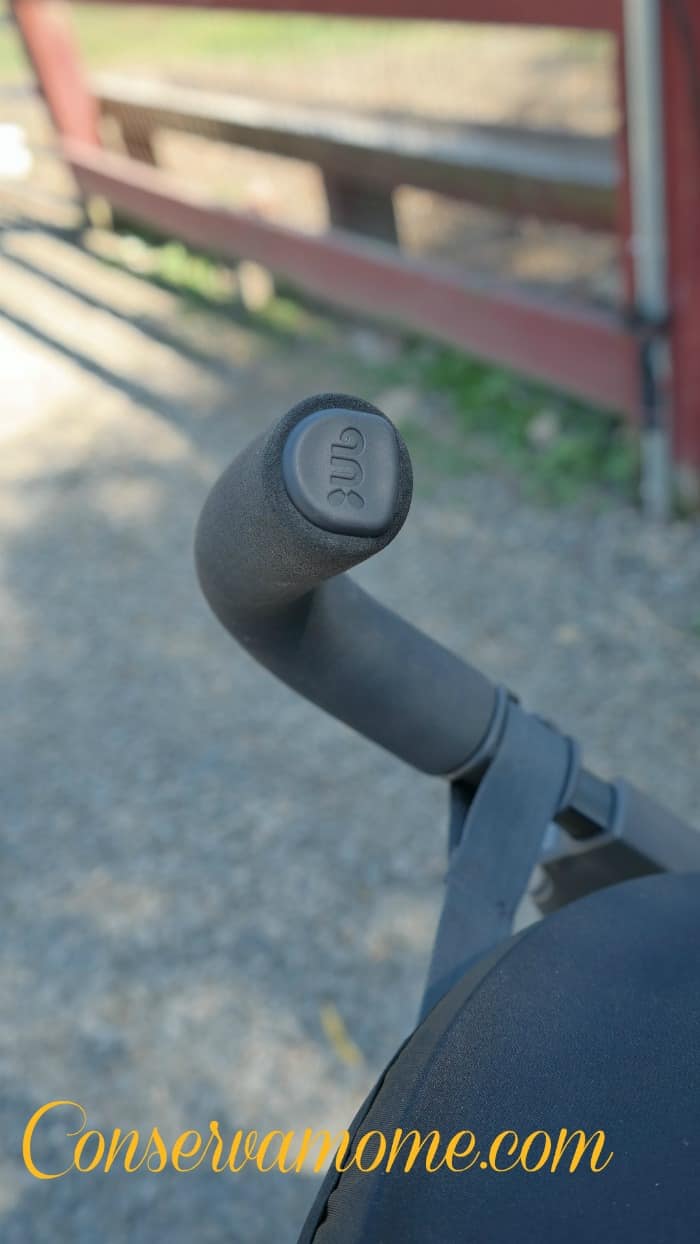 I highly recommend the G-LUXE to any parent who wants to enjoy the fun of life with kids without sacrificing the comfort of a top of the line stroller!
The G-LUXE is the perfect addition to any adventure. Make sure and get social with UPPAbaby on Facebook, Twitter & Instagram.
This is a sponsored conversation written by me on behalf of UPPAbaby. The opinions and text are all mine.