There are many ways to keep your baby safe when driving. Check out 6 Safe Driving Tips for New Parents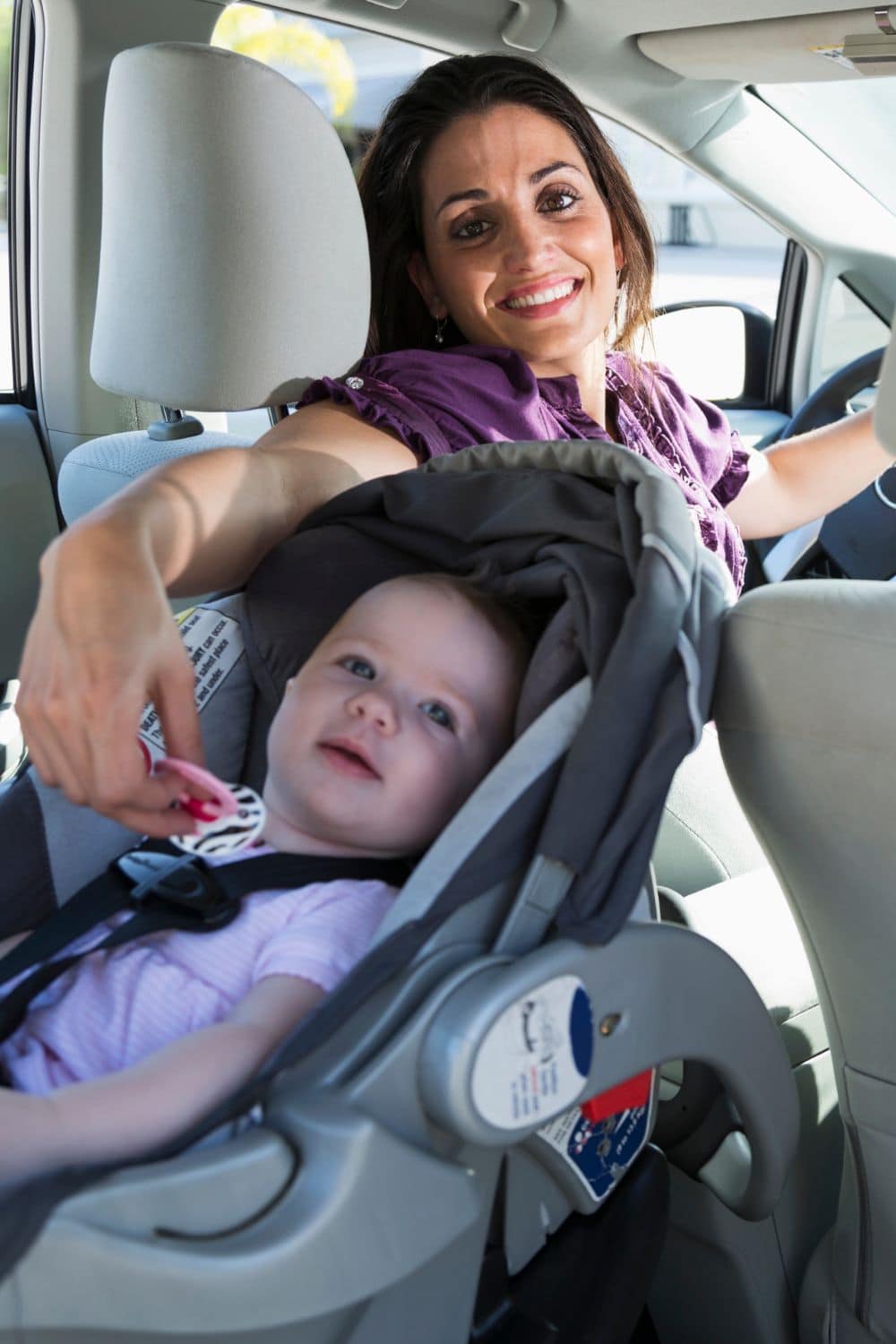 6 Safe Driving Tips for New Parents
Becoming a new parent is a whirlwind of emotions, from sheer joy to overwhelming responsibility. As you navigate this new phase, life's everyday tasks take on added significance. And considering that 84% of Canadians own a car, driving is one of those routine activities that now demands an extra layer of caution.
Every trip, be it a visit to the pediatrician or a trip to the grocery store, becomes a mission to ensure your child's utmost safety on the road. For new parents, the vehicle transforms from a mere mode of transport to a mobile sanctuary for their most precious cargo.
As such, adapting and refining your driving habits and ensuring the best safety measures become paramount. This blog post will offer insights and actionable tips to help new parents confidently and safely navigate the roads with their little ones in tow.
Adjust Your Driving Habits
Parenthood often means adjusting various aspects of our lives, and driving is no exception. Sudden stops, sharp turns, and speeding can not only be dangerous for you but can also hurt your baby. Moreover, in our age of constant connectivity, distracted driving has become a major concern. The chime of a text message, the lure of a social media notification, or even the urge to glance back at your baby can wait. Always remind yourself: the road demands your undivided attention. Giving yourself a cushion of extra time for your trips can also reduce the temptation to speed or make hasty decisions on the road.
Understand the Importance of Adequate Car Insurance
The way you drive goes hand-in-hand with protecting your vehicle. And since every decision takes on added weight after having a baby, choosing the right car insurance is no exception. You might think of car insurance as just another bill, but it's really about looking out for your family while you're on the move.
Researching various insurance companies and their offerings may seem like the obvious choice, but you also have the option to hire an insurance broker to do the legwork for you. An adept insurance broker will be well-versed in offerings from various companies. This means they can navigate you to the best coverage at a competitive price, ensuring you get top-notch protection without breaking the bank.
So if you live in Nova Scotia, for instance, partnering with an insurance broker to find the best Nova Scotia car insurance plan ensures you're backed by someone with genuine know-how who looks out for your best interests.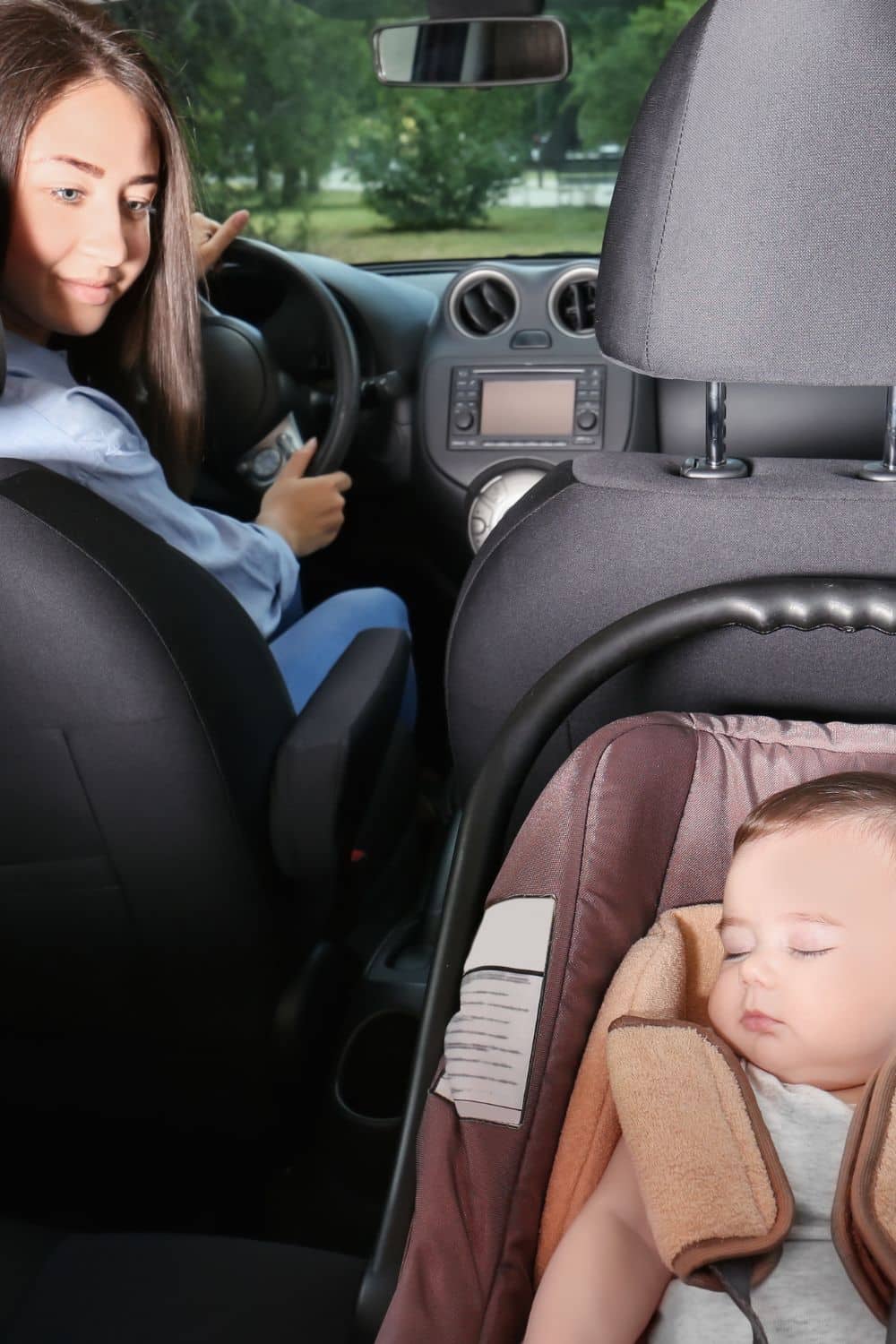 Make Pre-Ride Preparations
A peaceful drive often starts with a content baby. Making sure your baby is well-fed, changed, and comfortable can set the tone for your journey. Additionally, think of your car as kind of a mobile baby room. Imagine the relief of finding that spare diaper or that extra outfit right when you need it without tearing apart the trunk. Just keep a few essentials close by, and you're golden.
Creating a calm environment can work wonders, too. Some parents swear by the magic of soft lullabies or gentle white noise playing in the background. Also, consider installing a baby-view mirror. This allows you to monitor your little one without having to turn around, ensuring your focus remains on the road. Sunshades are another must-have, protecting your baby's sensitive eyes from harsh sunlight.
Handle Breakdowns and Emergencies Calmly
Unexpected things happen, especially on the road. But if you've got a solid emergency kit in the car—with some baby must-haves too—you can handle whatever comes your way. This might include bottled water, a flashlight, basic first-aid items, and baby essentials. Familiarize yourself with emergency numbers and have them saved on your phone. If your car breaks down, ensuring your baby's safety is paramount. This might mean moving them to a shaded spot or keeping them in the car seat while you wait for assistance.
Stay Calm When Your Baby Cries
It's a sound every parent knows all too well—the distressing cry of their baby. While on the road, this can be particularly unsettling. Understand that it's entirely normal for babies to cry, and sometimes they just need to let it out. As much as every fiber of your being may want to soothe them immediately, it's essential to resist the urge to do so while driving. If the crying persists and you feel the need to attend to your baby, look for a safe spot to pull over.
Plan Your Routes
With a baby on board, that adventurous spirit that once had you taking random routes might need a slight tweak. Planning your routes, especially longer ones, can make the journey smoother. Choose roads you're familiar with and, if possible, those with facilities like restrooms or baby-friendly stops. Modern navigation tools can alert you to traffic congestion or road closures, ensuring you're on the most efficient and safest route.
Conclusion
Diving into parenthood is like embarking on the most thrilling yet heartwarming adventure. Amid the laughter and challenges, always remember to keep safety in the driver's seat, especially on the road, for the sake of your little one. By focusing on both preparation and mindfulness on the road, you can ensure a safe journey for both you and your little one. Safe travels and happy parenting!