This fun round-up of 20 Easy and Delicious Thanksgiving Leftover Recipes will be a hit in your home. Don't settle for Turkey sandwiches & think outside the box. Really enjoy the fruits of your labor with some delicious Thanksgiving leftover recipes the whole family will enjoy.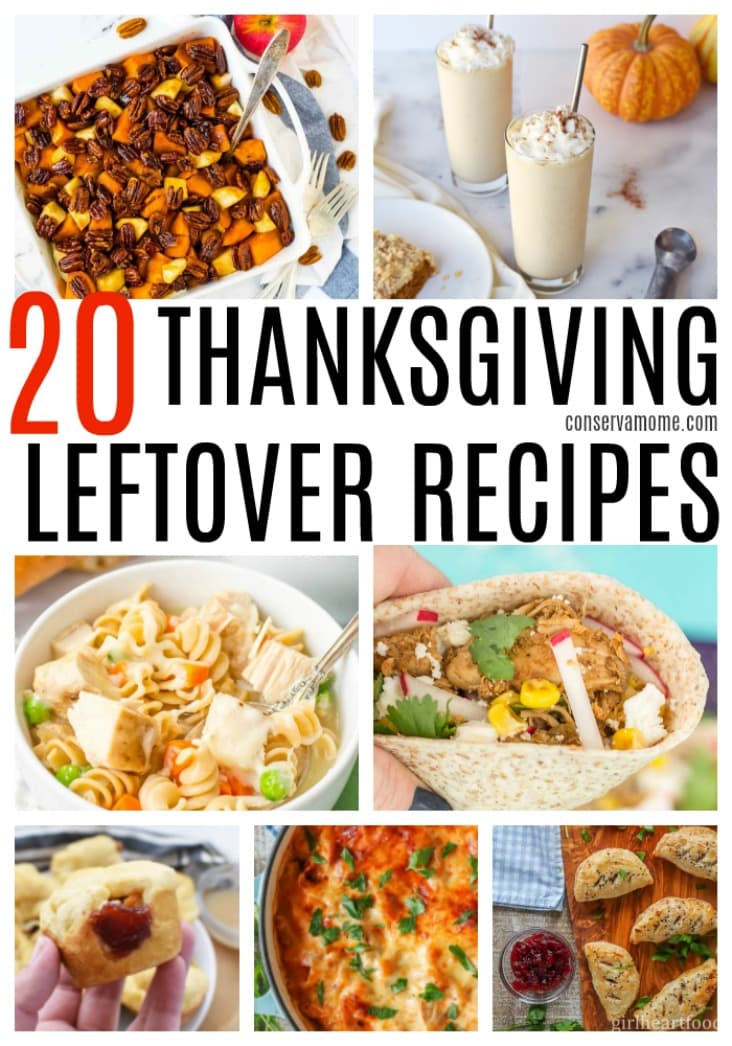 20 Easy and Delicious Thanksgiving Leftover Recipes
Thanksgiving is a fun holiday. Its ultimate purpose is for eating and enjoying time with family and friends. Did you know the first Thanksgiving feast lasted 3 days? There are a lot of Fun Facts about this Holiday.
However, in the end, it's all about being thankful and the food!
You'll probably spend hours at the store shopping for tons of ingredients you don't usually use. Not to mention spending hundreds of dollars on the various components of your delicious meal. Furthermore, you'll spend even more time making a delicious Thanksgiving meal for your whole family. Finally, Just as fast as you sat down it will all be done and over with.
However, what do you do with all the food?