These twice-baked potatoes are about to become your new favorite side dish addiction. Creamy, flavorful, and packed full of bacon and cheese!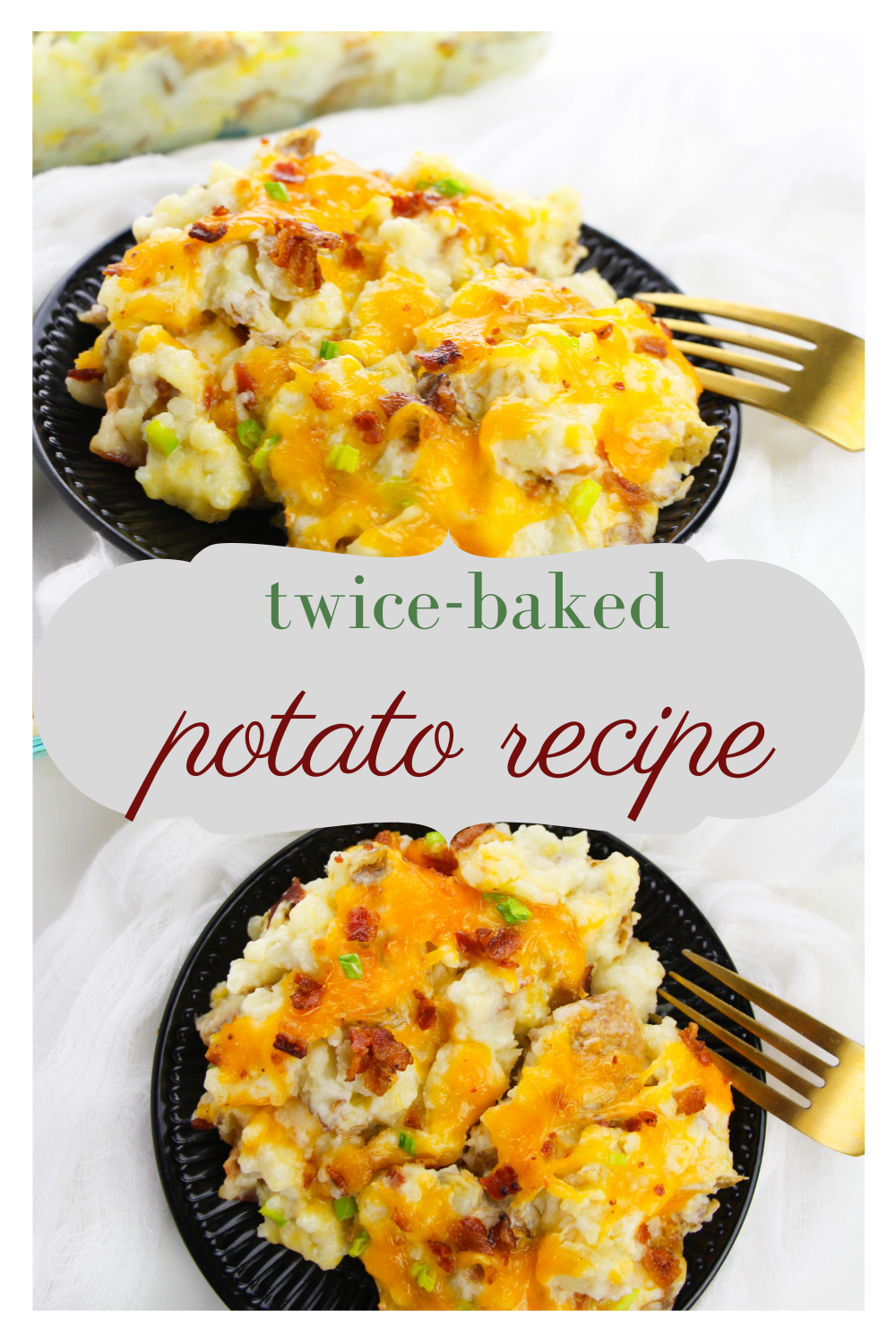 *This post contains affiliate links. That means that if you make a purchase after clicking on a link I may earn a small commission at no extra cost to you.
Twice-Baked Potatoes: The Perfect Side Dish
I think it's safe to say that potatoes are amazing. I love how they can be fried (hello, french fries!), baked, boiled, mashed, smashed, and just about anything else you can think of AND still taste amazing. So good in fact, that dare I say that they might be one of my favorite food items to cook up?
Once you make up this simple potatoes recipe, I think you're going to agree. Not only is it LOADED down with flavor and taste but it really could be a whole meal in itself. So much cheese. So much bacon….and this recipe makes so much to share! (or to enjoy on your own – totally up to you)
I've made this potato side dish for the family for a weekend recipe or as a fun holiday dish, too. It's also a great way to accompany a main dish like this cracker crusted chicken. I have no shame in admitting that I've eaten this cold as leftovers and it's just that cold.
If you're ready for a delicious potato recipe that can feed a family or a crowd, these twice-baked potatoes are the perfect recipe you'll love.