Disclosure: This is a sponsored post on behalf of PlantFusion. However, My love of the product is all mine!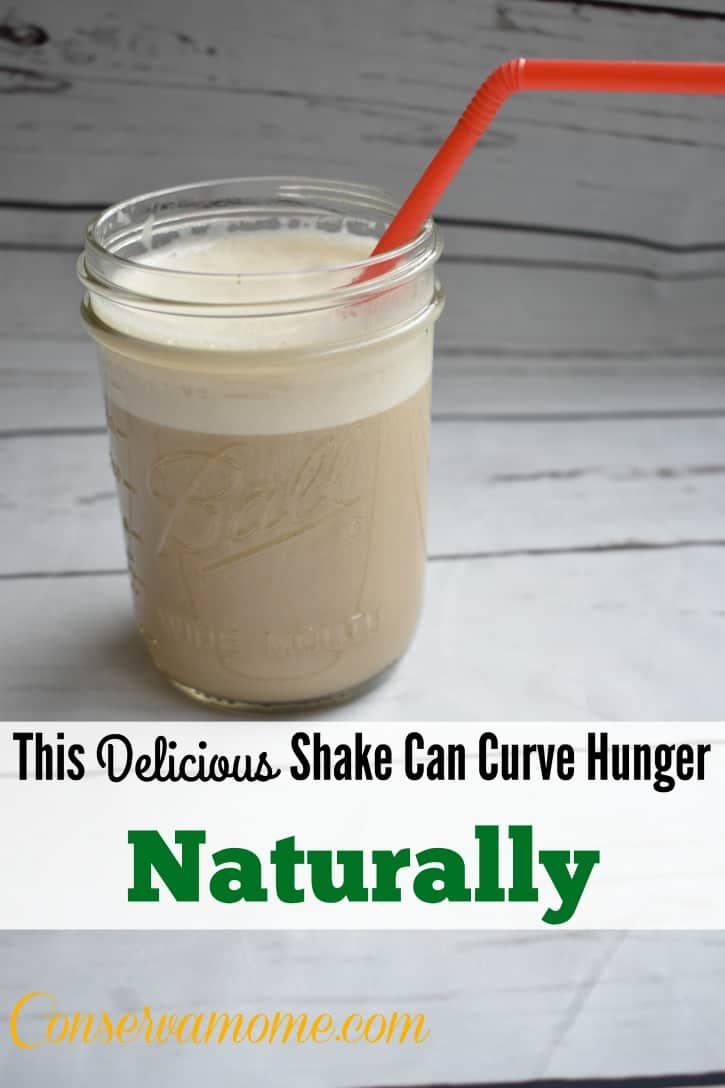 The Holidays are over and if you're anything like me you probably feel bad about how you ate. Because let's face it, we don't eat our best during the Holiday Season. With delicious tasty and savory treats eating right can be close to impossible. Thankfully a new year means new beginnings which means starting off on the right foot when it comes to eating right. That being said how does one even begin? Thankfully I have the answer that I've been trying for a couple of weeks and I'm not going to lie, I'm thrilled. Recently I had the chance to check out PlantFusion's Lean Shake. What I've seen in the short two weeks since I began drinking it has been absolutely amazing! So read on to find out more and see how you can try it for yourself as well as win 2 tubs of it to get you going this new year!
I love to eat and it's not just eat, I eat at weird hours because it seems that I just get Hangry. Mornings aren't my problem it's mid morning and right before dinner. So thankfully I've figured out a way to make an impact by drinking a shake right before lunch and right before dinner. Why? Because LEAN is meant to be drank right before a meal (30 minutes) to help curve over eating and helping you feel fuller faster. The key ingredient in PlantFusion LEAN was shown to be 35% more effective than whey protein for curbing hunger.  This helps you manage your caloric intake without depleting yourself of key nutrients.
Best of all all of PlantFusion's products are  100% Plant-Based Protein Shakes and Meal Shakes. Just raw whole food nutrition to support busy, active lifestyles.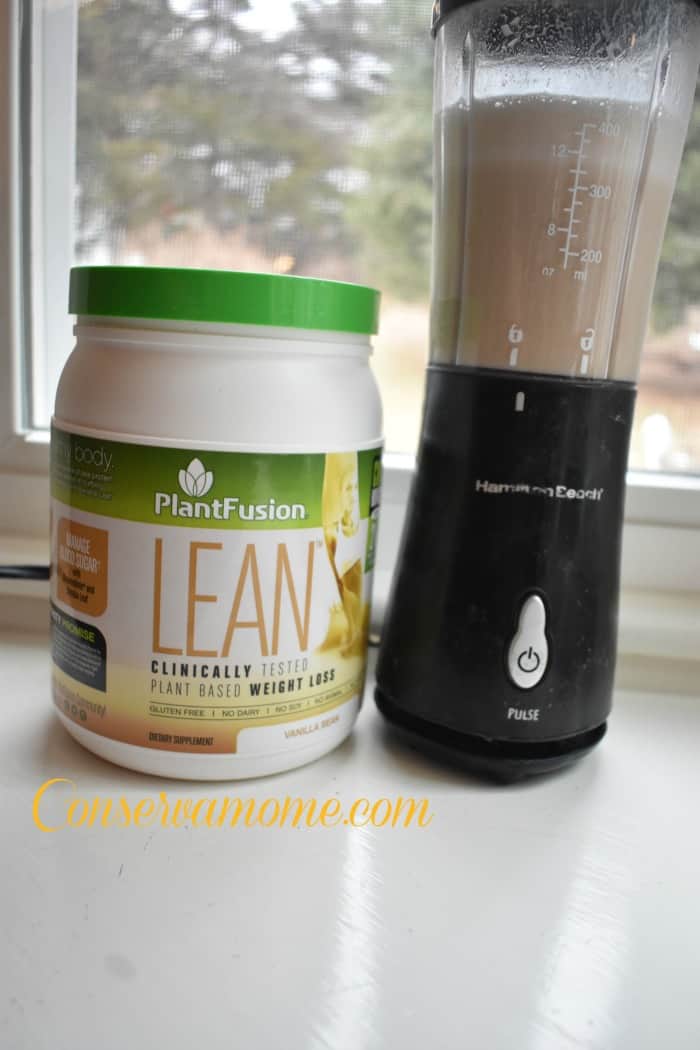 This fantastic product has some amazing features that make it stand out from others
Here are some of them:
EcoLean The only protein shown in clinical testing to be 35% more effective than whey protein for curbing hunger. Also rich in amino acids for enhanced muscular energy and recovery.
8 grams of soluble prebiotic dietary fiber to modulate blood sugar levels, combined with chromium and banaba leaf to assist in the metabolism of sugar and carbohydrates.
20 different superfoods ranging from exotic fruits, to sprouted grains, and cruciferous greens. All carefully selected to provide a reservoir of antioxidants and phytonutrients that will energize your body.
Lactospore probiotic is shown in scientific studies to maintain stability & potency longer than other probiotics. Plus the natural enzyme bromelain which helps with inflammation and protein digestion.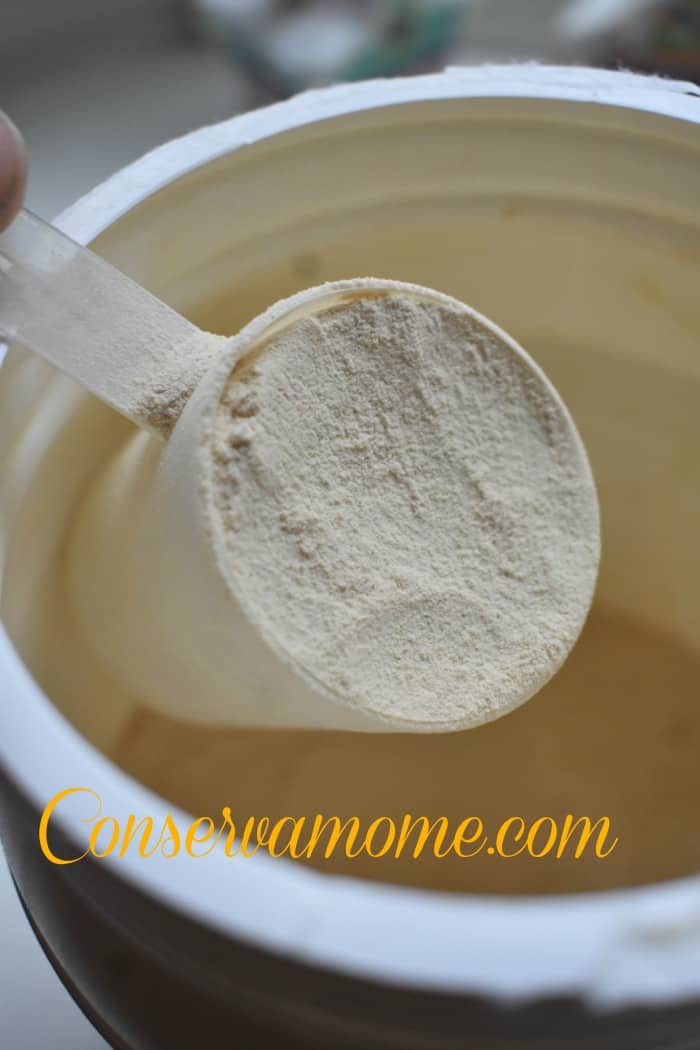 So in essence this shake is made of some amazing natural & Plant based products that will help maximize your fitness goals. All in one scoop of goodness!
So how's the taste?
Let's face it these shakes always taste like powdered chalk. I had the chance to check out Vanilla bean and this one is REALLY GOOD. It's sweetened with Stevia which I'm not a fan of, however you really can't taste it. You just taste a sweetness. Even my hubby is a fan. Which is a lot because he doesn't care for these drinks either. I'm not going to lie, this is an easy habit I am really enjoying.
How do I feel?
I have been drinking it half an hour before lunch and dinner.  Those are my hardest times of day,the times I struggle with the most. However, I feel more satisfied when I start eating. I haven't been overeating and feel like I'm fuller faster. I've noticed my night time cravings have also been curved significantly. I've been adding a big glass of water after dinner to help as well. I'm a night snacker, even when I've had a full meal.  Once the kids are in bed, I actually feel this fullness that is keeping me from anxious eating. I still get it occasionally but it's not as strong as it use to be,which is huge for me!
Do I recommend it?
Absolutely! I know that these drinks aren't for everyone, however, this company is targeting everyone's dietary needs. Lean alone is Gluten Free,Has No Dairy,No Soy ,No Animal products, No Rice or Tree nuts, artificial colors or flavors and it's Hypoallergenic. Which means no matter what your diet needs are, you'll be able to use this fantastic product.
Try it yourself!
For a limited time you can get 2 samples of any one of their amazing collection of products for only $10! You heard right!For $10 you get a sample kit that includes a free shaker bottle!  Just head here.
OR head online to purchase one of these great products yourself! You can also find it at leading retailers like Vitamin shoppe!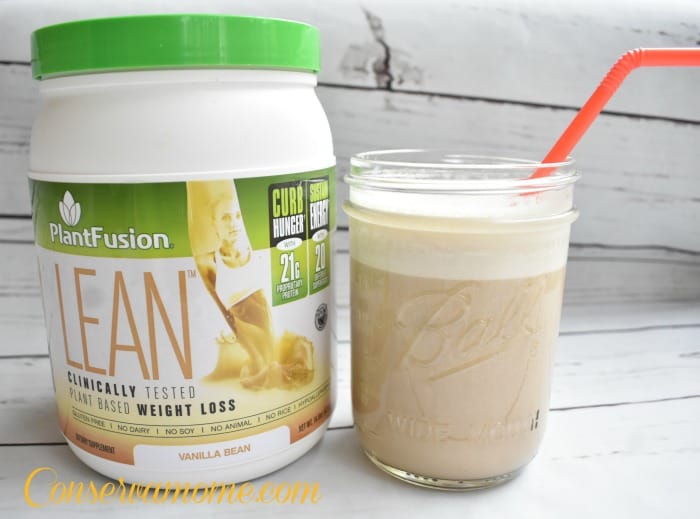 Now for the Best Part! One lucky winner will have the chance to win 2 containers of Lean to get their  New Year's Goals started! You'll get  Vanilla Bean and Chocolate flavored tub. To enter just head below for your chance to enter!
Giveaway is open to US only and ends on 1/22/17. Must be 18+ to enter. Good luck!
Save
Save
Save
Disclosure: All opinions are 100% mine. This giveaway is in no way associated with, sponsored, administered, or endorsed by Facebook, Twitter, Google, Pinterest or any other social media network.All opinions and experiences are
Conservamom
's. Open to Continental US residents only , must be 18+. Confirmed Winner(s) will be contacted through email and have 48 hours to respond before a new winner will be drawn. No purchase necessary. Void where prohibited by law. The sponsor will be responsible for product fulfillment to winner(s) of the giveaway. The disclosure is done in accordance with the Federal Trade Commission 10 CFR, Part 255 Guides Concerning the use of Endorsements and Testimonials in Advertising. For questions or to see your product featured in an Event you can contact Elia At
Conservamom
Save