The entrance of a house says a lot about it. For people that's the first impression many get of your home. Making your mudroom show worthy just got easier with these 20 Inspiring Mudroom Organization ideas.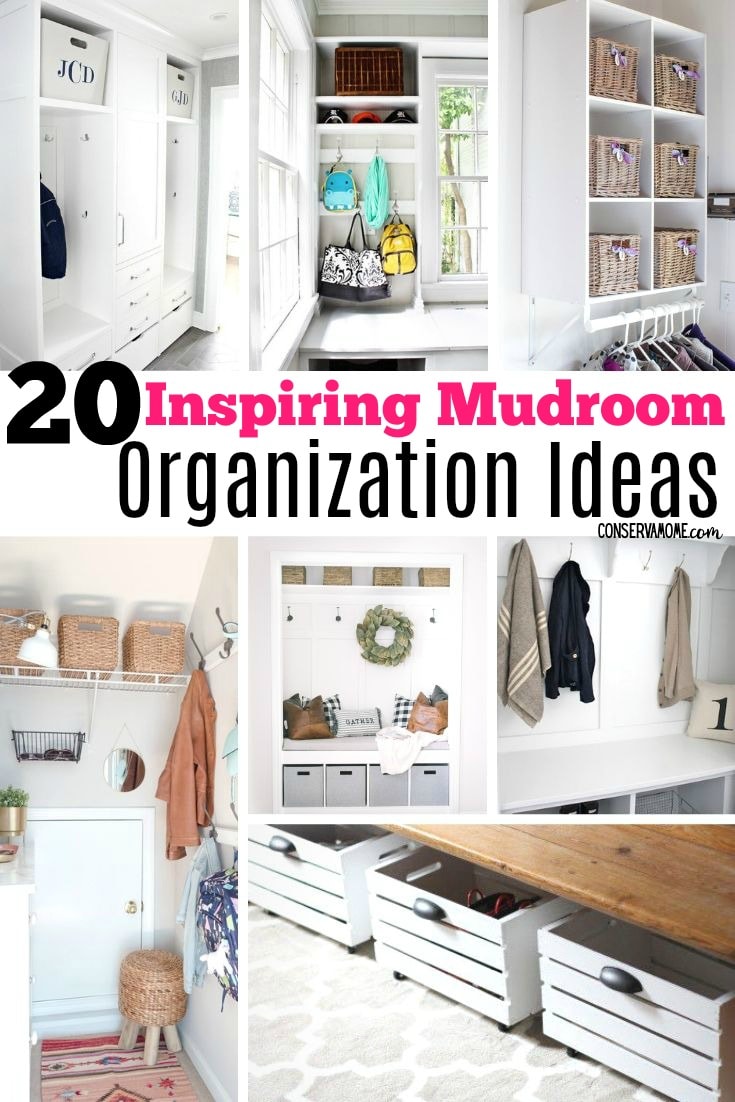 20 Inspiring Mudroom Organization Ideas
Mud rooms are so practical. For families with kids they're almost a necessity. In fact, a well-designed mud room is often one of the most useful rooms in a home. They're perfect for storing shoes, coats and various odds and ends that may not have a place in your other rooms.
Most important they are the perfect place to unload your everyday items. We have mudroom/laundry room but there are days I wish I had a dedicated mudroom because I realize the importance of a location for my kids to leave their book bags, shoes etc.
I am always looking for inspiration for my home. I couldn't help but get all sorts of excited when I saw these Inspiring mudroom organization ideas.
They made me realize that the perfect mudroom can come in all shapes and sizes.
So head below and check out these fantastic and inspiring mud room ideas below: