Just wait until you whip up a batch of this Holiday Fruitcake Fudge. It's a simple recipe that packs a huge amount of flavor and taste. In this post, I'm going to teach you how to create a homemade fudge that is totally holiday-worthy.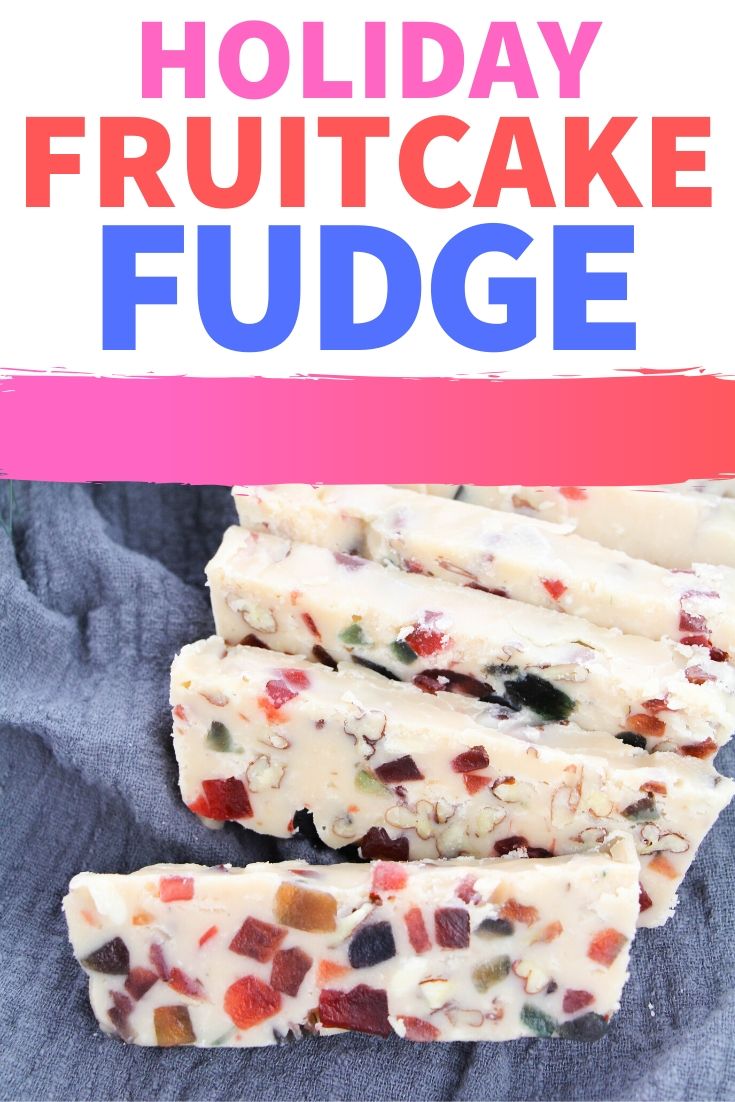 This post contains affiliate links, which means I receive a small commission when you make a purchase at NO additional cost to you. Thank you for supporting this site!
Fudge is one of those desserts that everyone loves but when it comes to fruitcakes, the crowds can tend to disagree. I mean there's team fruitcake that absolutely loves it and then there's team I hate it which can't even stomach the smell. I personally like it but in small increments. That being said this fruitcake fudge is a horse of a different color. It's got some rich and delicious flavors even people who really don't care for fruitcake will love.
I can assure you that you've got something totally epic on your hands with this recipe. I mean think about it Fruitcake Fudge!
While you can absolutely make up a batch to keep for yourself at home, you can easily make this be a homemade holiday treat to share with all your family and friends.
And if you need some more convincing, it's time to just make the fudge so you can taste what I'm talking about. After all, isn't the cook supposed to sample and perfect their recipe before sharing it with others?