Disclosure: This shop has been compensated by Collective Bias and its Advertiser. All thoughts and opinions are mine and mine alone and should not be construed as medical advice.  #24HourEsterC #CollectiveBias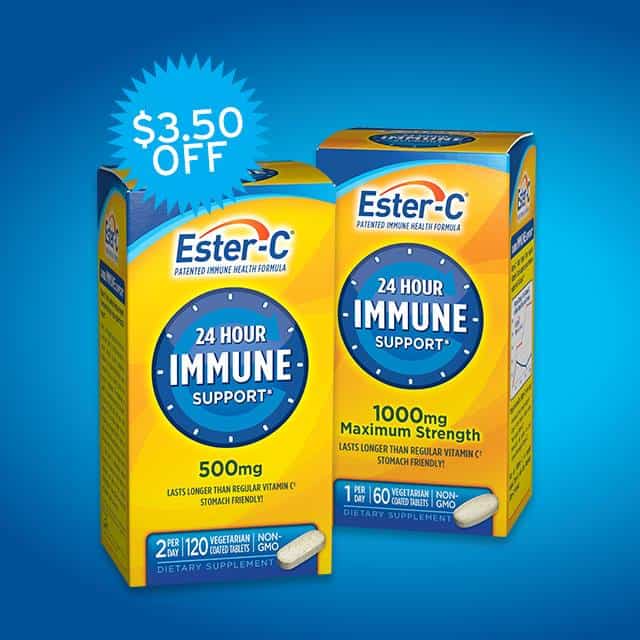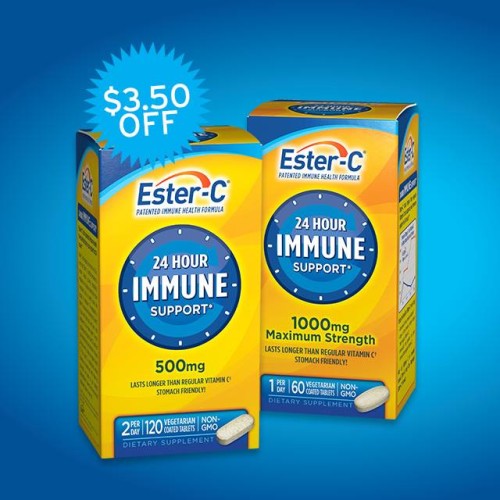 I don't know about you, but I am always on the go! Being a chauffeur to my kids, Chef to my family and Homeschooling teacher,  does not leave any time in my hectic schedule for me.
Supporting my immune system is one way I can help keep up with my busy lifestyle. Ester-C is a great choice for me because of the many benefits it provides:
● My immune system is supported for up to 24-hours*
● Stays in your white blood cells longer than regular vitamin C*
● Free of wheat, gluten, and artificial color
● Non-GMO
● Stomach friendly
Ester-C wants to give you the chance to claim or share a coupon redeemable in-store for $3.50 off any Ester-C product.
The best part is, if you share a coupon with a friend you could be entered to win one of three Walmart gift cards worth $100 each. Just make sure your friend comes back and claims their coupon on Facebook before April 8th, 2015.
Just click here: https://app.thesamplerapp.com/p/131391180217385 to redeem your coupon or send one to a friend!
No matter what time of year or whatever life brings my way, it always helps to support your immune system!
*These statements have not been evaluated by the Food and Drug Administration. This product is not intended to diagnose, treat, cure or prevent any disease.