Disclosure: This is a Sponsored post for Sam's Club & Box Tops For Education. However, my love of this program is all mine.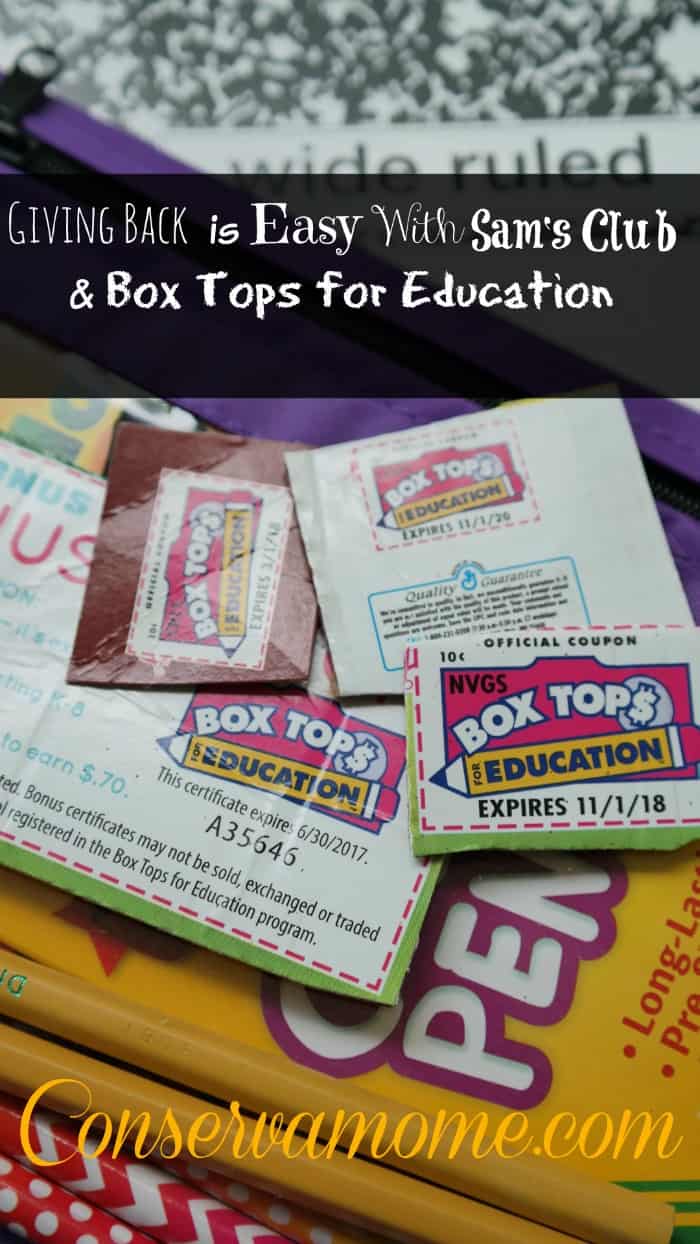 After teaching for 7 years one thing was crystal clear to me, no matter what school I taught at I always ended up having to buy school supplies for my students. Schools can struggle with the many expenses that they have, and chances are they could always use more supplies.  My kids school is no exception. So that's why one goal we have this year is to collect as many Box Tops we can to help our school get  much needed school supplies. Sam's club just made this task easier with their extra boxtops program!
Sam's Club is my  one-stop shop for stock up for the back-to-school season! Stocking up on goodies to make the school year run smoother is essential and Sam's club not only has amazing prizes but they're trying to make it beneficial for your school as well 🙂  From now 8/16-11/16 Head over to Sam's Club and Stock up on your favorite General Mills products!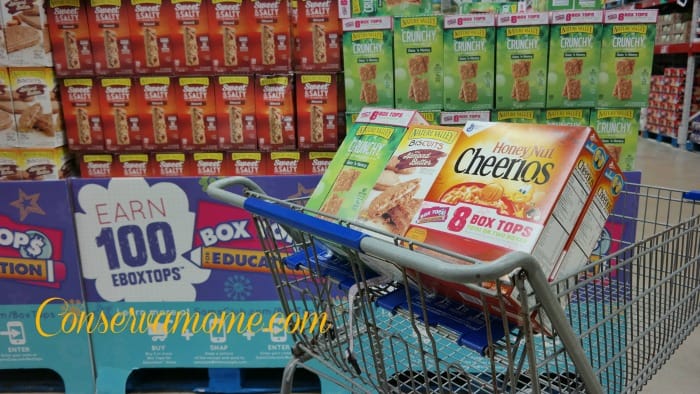 The More you purchase the more you'll help your school!
Purchase 3 General Mills Box Tops products  to earn 100 eBoxTops
Purchase 6 General Mills Box Tops products and earn 200 eBoxTops
Purchase 9 General Mills Box Tops products and earn 300 eBoxTops
Purchase 12 General Mills Box Tops products and earn 400 eBoxTops
Once you've purchased these items make sure and save your receipt, then snap a picture and email it to head over to [email protected]
Once you receive a validation code head over to  samsclub.com/boxtops to enter eBoxTops code and assign them to your school. It's that easy to help them out!!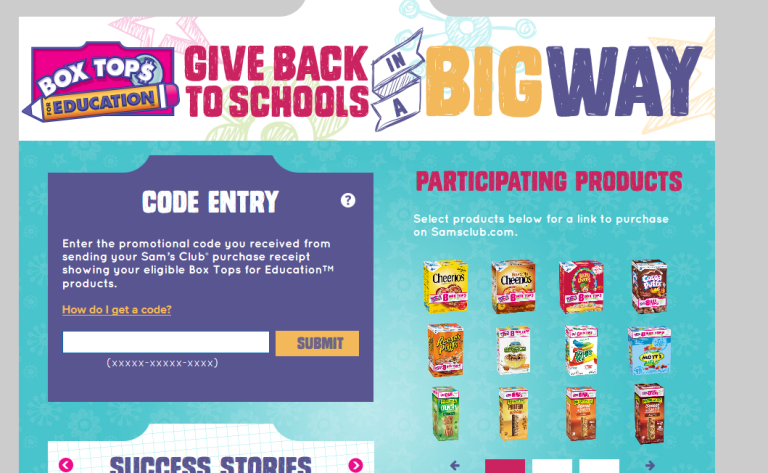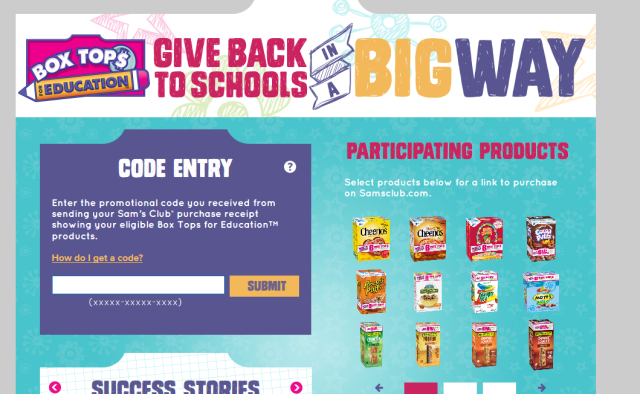 So whether your stocking up on delicious goodies for lunch, or some tasty treats for breakfast you'll be able to help your school while giving your family the delicious and convenient products from General Mills.
We know how much schools struggle to help kids have all the supplies they need in order to give your kids the best education possible. Here's an easy way to help without breaking the bank.  To date Box Tops for Education has given over $719 Million dollars towards schools. This isn't just purchasing products for your home,but an investment in our future. To find out more about Boxtops For education head over to their website boxtops4education.com. Make sure and sign up to receive all the latest info.
Make sure and Get Social With Box Tops For Education on  Facebook, Twitter & Instagram!
& Sam's Club on Facebook, Instagram & Twitter
Happy Shopping!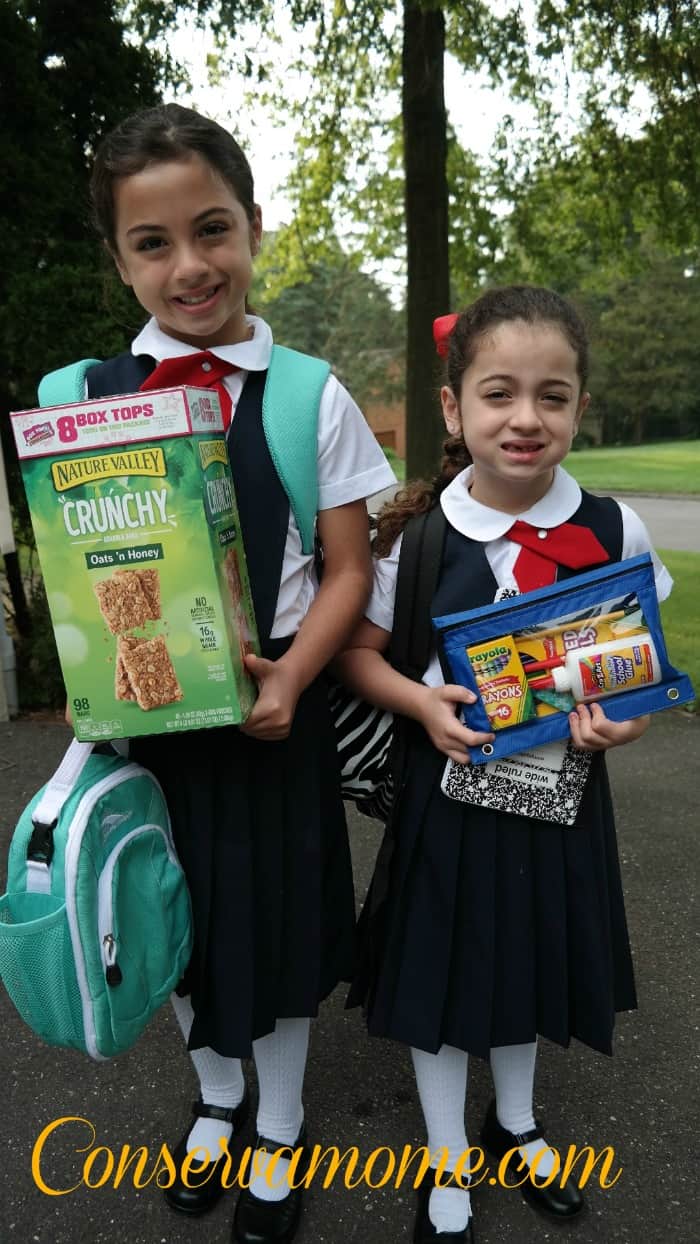 Save