Disclosure: Although I received an Embroidered Blanket free of charge to facilitate my review, all opinions are 100% mine.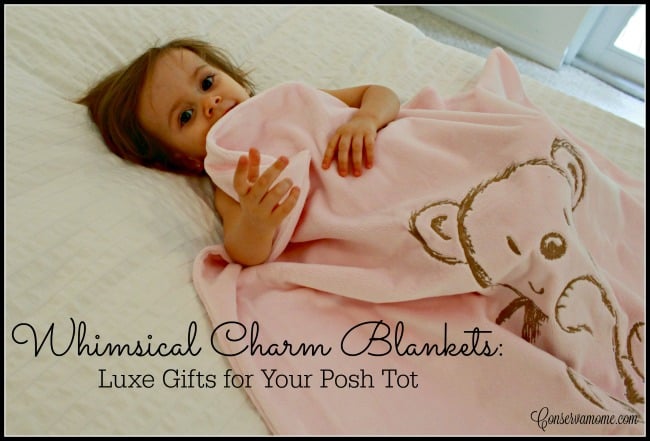 When you think of your baby, you probably think of things that are soft, cozy, warm, and yummy!  One of the first things that comes to my mind is a super soft and snuggly blanket to wrap up baby in!
This adorable plush pink Bear Embroidered Blanket from the Whimsical Collection by Whimsical Charm is everything that I want in a baby blanket.  It is made of a soft and luxurious fabric that won't scratch your child's skin.  Even the embroidery, which is made with over 30,000 stitches, is made with a light-weight embroidery thread which eliminates scratching.  This particular blanket is 30″ x 35″ which make it perfect to use as a stroller or car seat blanket as well as at home.  My little one loves snuggling up with this blanket, as you can see!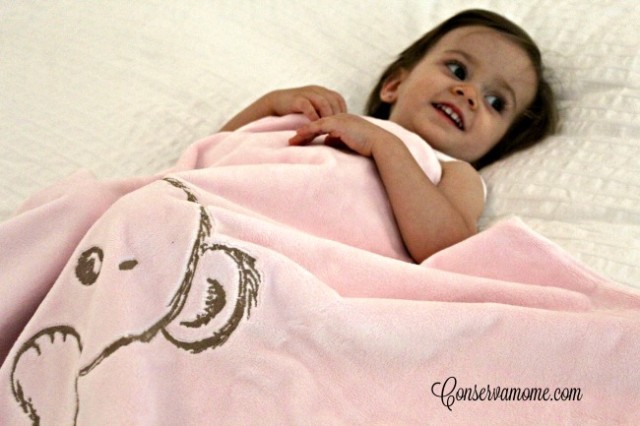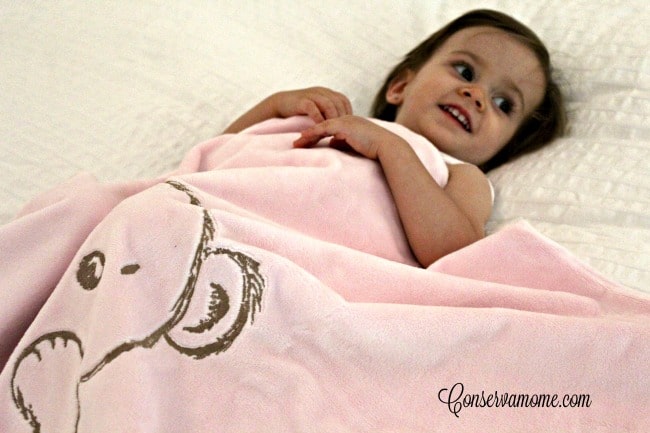 This blanket is available in several soft and lovely colors such as baby blue, yellow, baby pink, and mint.  You can even choose from one of several designs such as a tiger, monkey, or little girl.
Whimsical Charm has many different options if you're looking for something different, such as their Newborn Brights collection, or their larger toddler-sized blankets, the Cuddle Collection.  Check out all the different blankets you can choose from here.
Whichever blanket you choose, they are all luxurious and come beautifully packaged which makes these the perfect gift for a special child or mommy-to-be in your life!  Who wouldn't love one of these?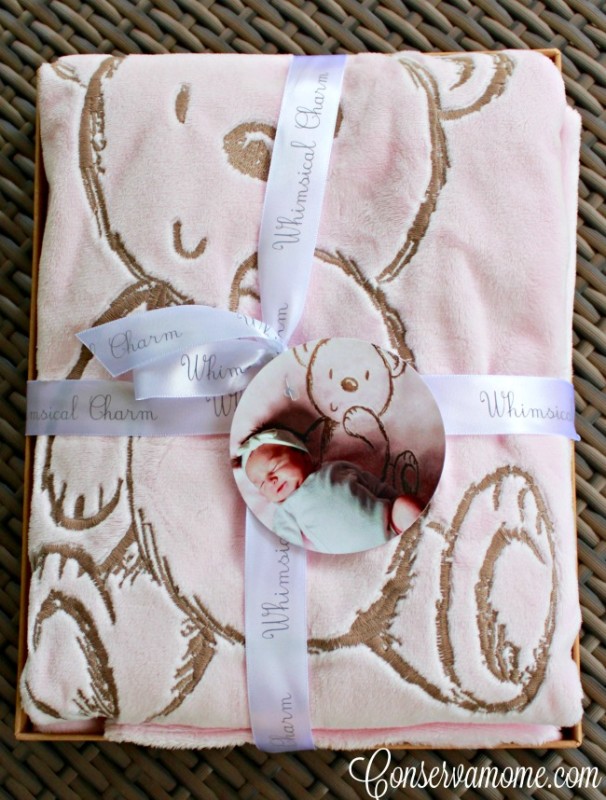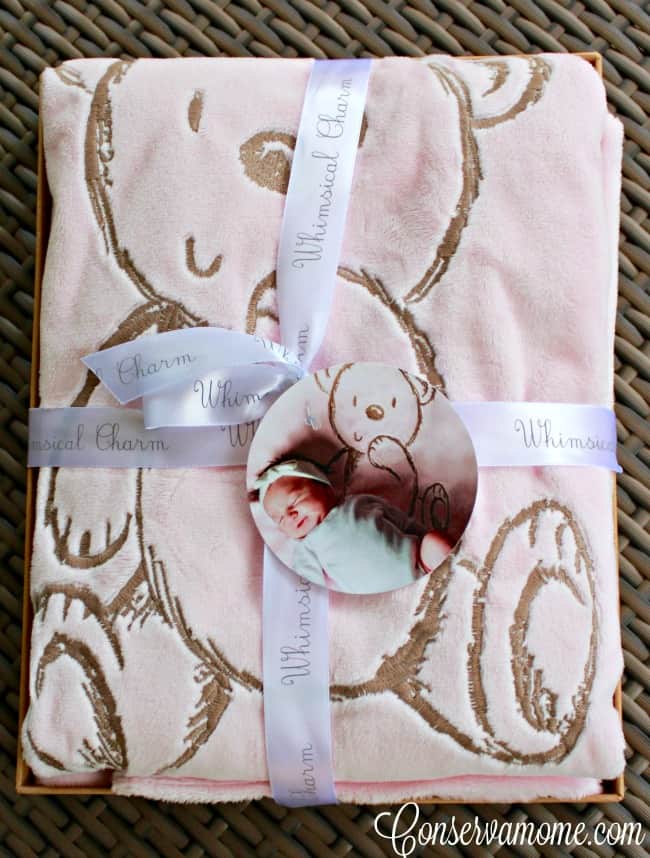 Another feature that is very important to me when looking for a blanket is that it be easy to care for.  These blankets are  very easy to care for as they can simply be machine washed in cold water and then tumble dried on low for about 10 minutes.  They come out of the dryer just as soft as the first time!  The best part is that since this blanket is high quality, I know we will get many years of snuggles out of it!
Follow Whimsical Charm on Facebook, Twitter & Instagram
Save