These Oreo Truffle Birds Nest treats are perfect for spring! They're the cutest and taste amazing as well. Plus, it's a great recipe to have little helpers join in on the fun, too! If you're looking for a family fun recipe that everyone can help with, this recipe is going to help you do just that. Most important they're a delicious and easy spring dessert idea .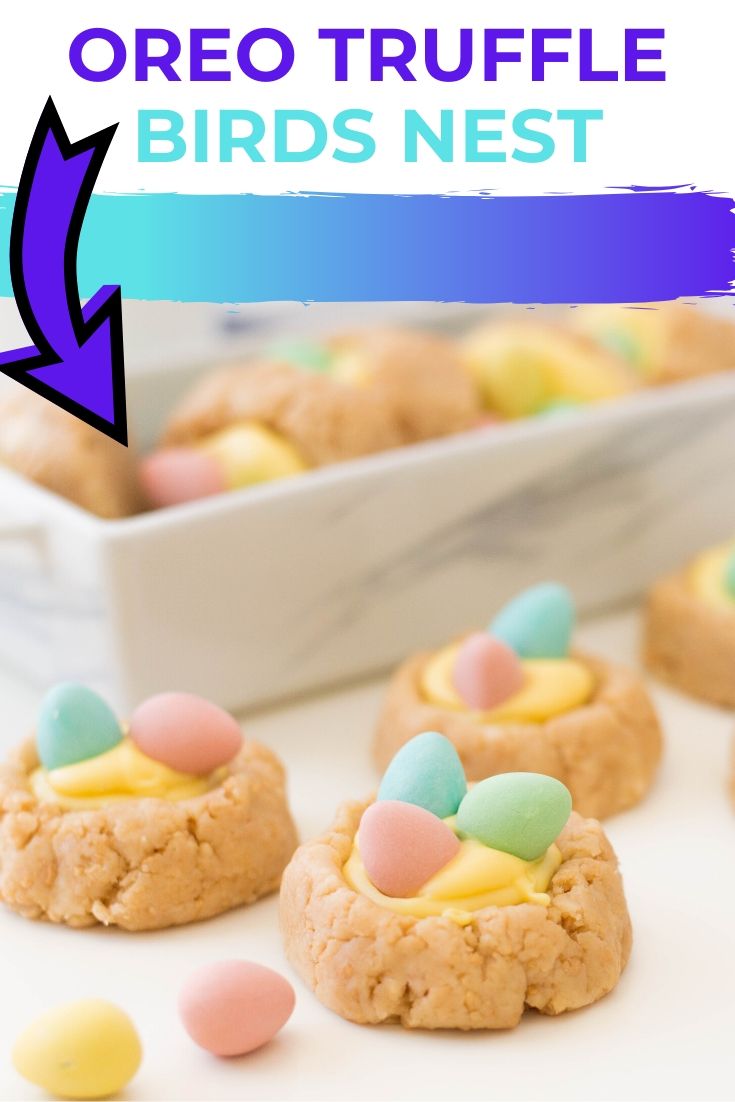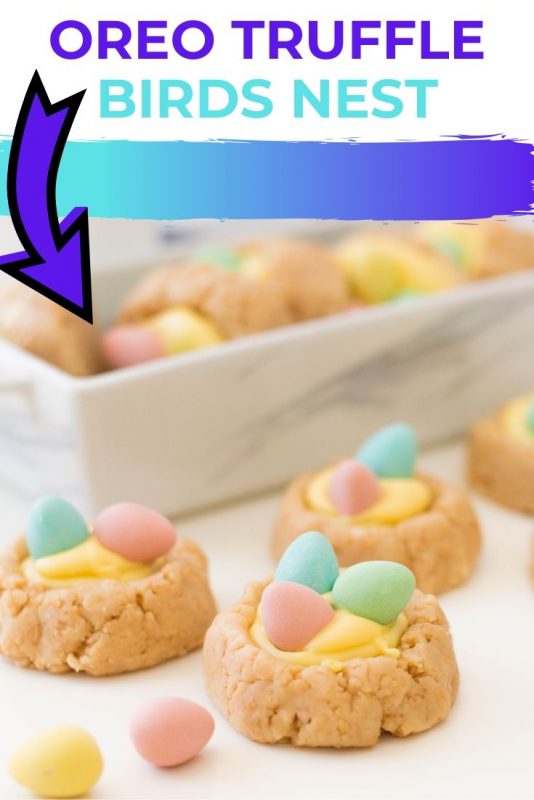 *This post contains affiliate links. That means that if you make a purchase after clicking on a link I may earn a small commission at no extra cost to you.
Oreo Truffle Birds Nest
Did I mention that these Oreo truffle treats only have four simple ingredients needed?! It just doesn't get any easier than that!
And as you can tell from the picture above, they really do look like a cute little bird's nest. If the kids are helping with this recipe, they're going to love adding in the candy eggs for the final touch.
As long as we're counting the blessings for why this recipe rocks, don't overlook the fact that you don't actually even have to turn on or use your oven at all. How many desserts out there can you actually say that for?
A delicious and easy Spring Dessert idea
If you're looking for a fun springtime treat that is certain to bring smiles to everyone's faces, this is the one for you. (Don't forget that this is a fun family recipe and the more the merrier to join in on the creating!)
Let every person create their own nest and enjoy it once the remaining steps have been followed. It's always fun to eat what you make!
Oreo Truffle Birds Nest
Gather up the list of ingredients below to get started!
Supplies needed to make these Oreo Truffle Birds Nest treats:
18 vanilla Oreo cookies
4 oz. cream cheese, softened
¾ cup yellow candy melts
25-30 candy eggs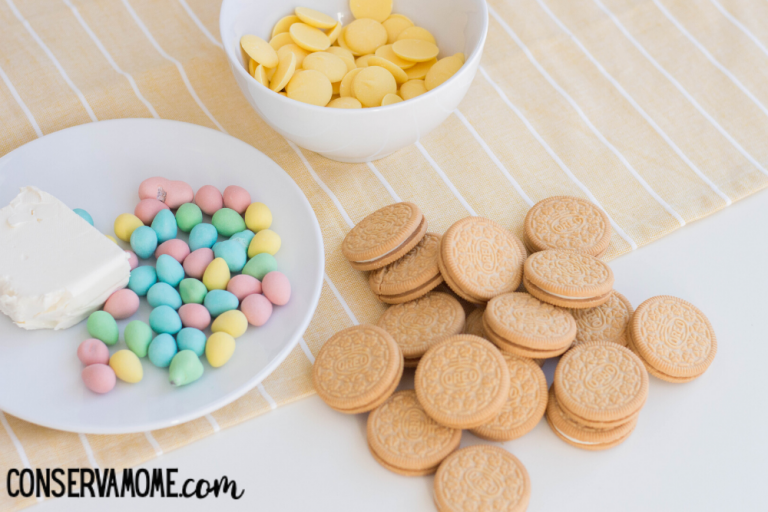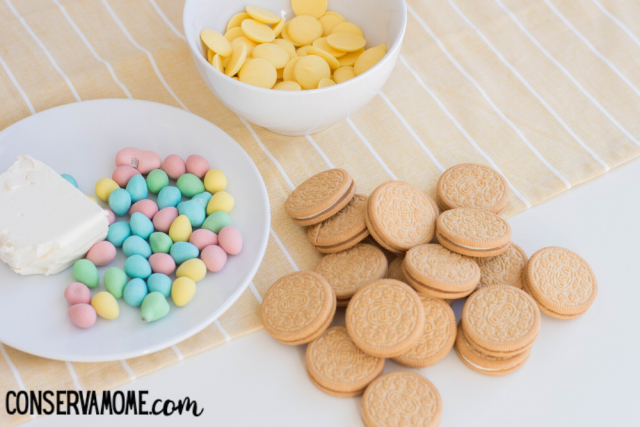 Directions for making these fun Oreo Truffle Birds Nests
Line a baking sheet with wax paper and set aside.
Place Oreos in a food processor and pulse until crumbled into fine bits.
Fold cream cheese and Oreo crumbs together in a large bowl.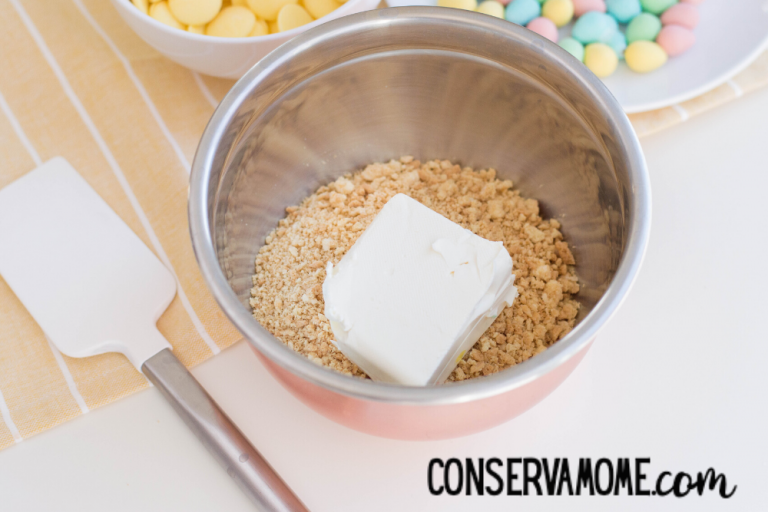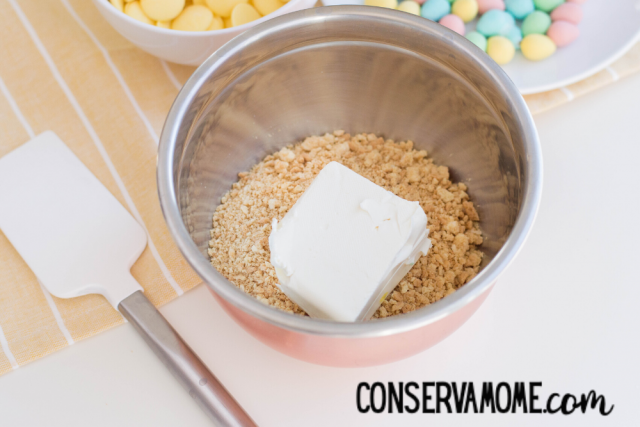 Roll Oreo and cream cheese mixture into spheres, about 1 ½ inches in diameter. Place each one on a lined baking sheet.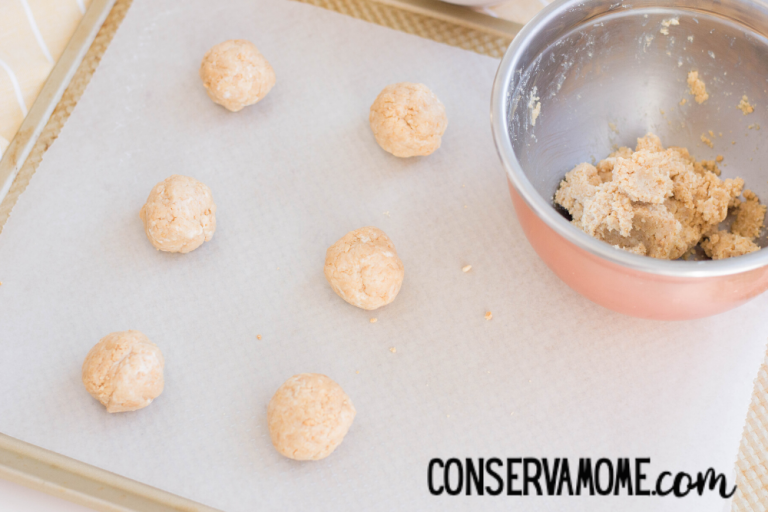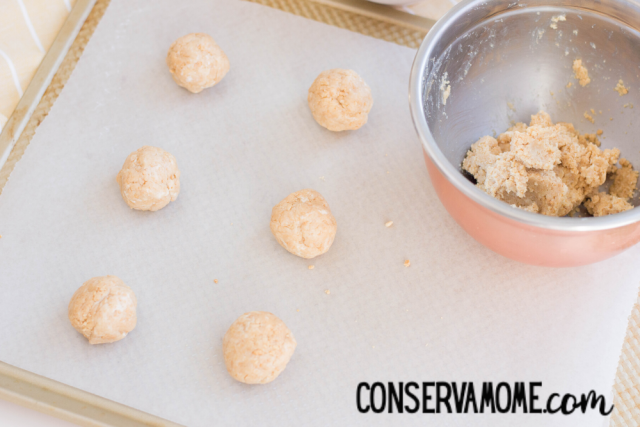 Use the back of a rounded teaspoon to press an indent in the center of each Oreo truffle.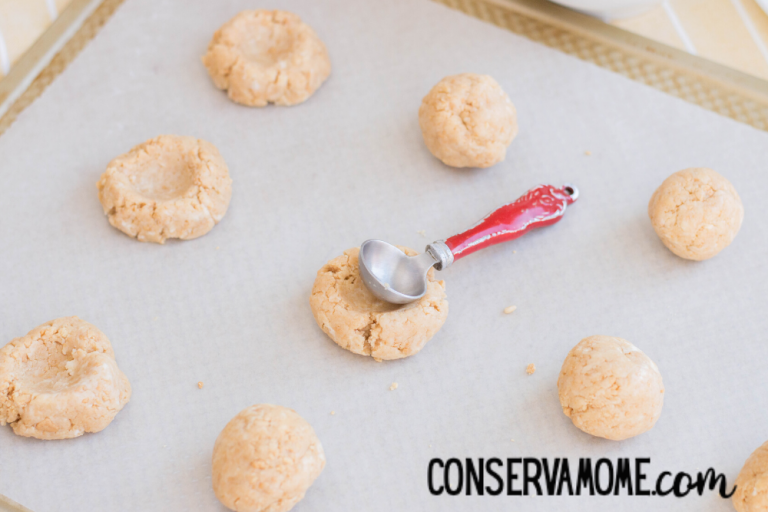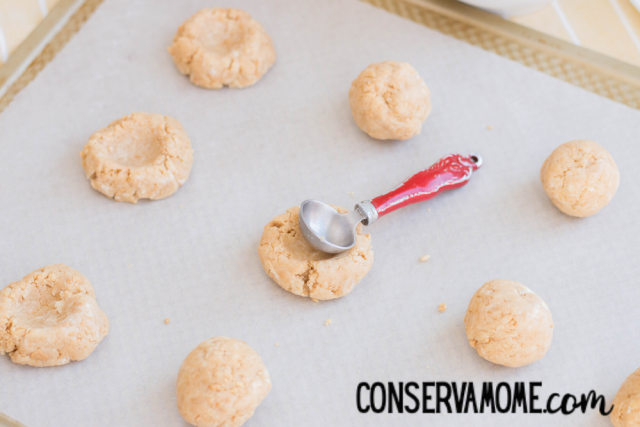 Press along the edge of each truffle, to shape it into a nest. The center cavity/indentation should be about 1 inch in diameter.
Chill truffles in the refrigerator for 30 minutes.
Once the time is up, remove truffles from the fridge.
Microwave candy melts in 30-second intervals until completely melted.
Scoop melted candy into the cavity of each Oreo truffle.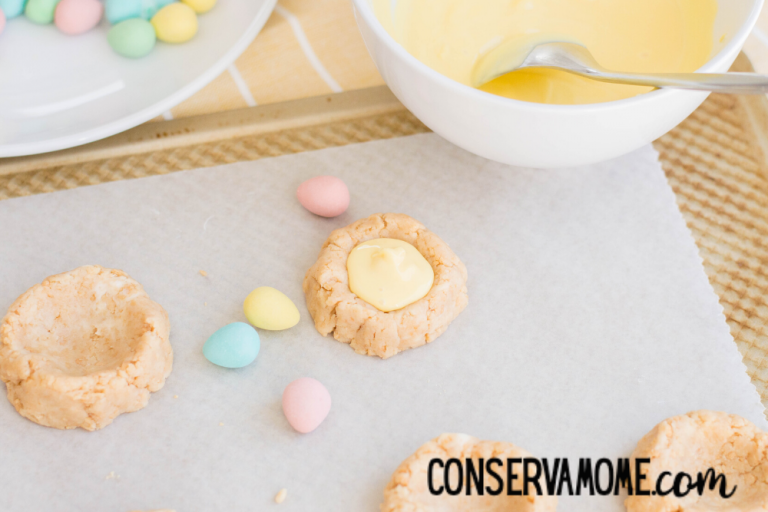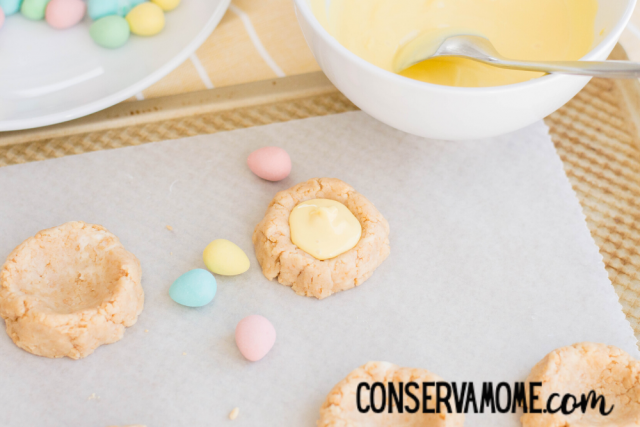 Top the truffles off with 2-3 candy eggs each.
Chill for an additional 10 minutes. Serve and enjoy!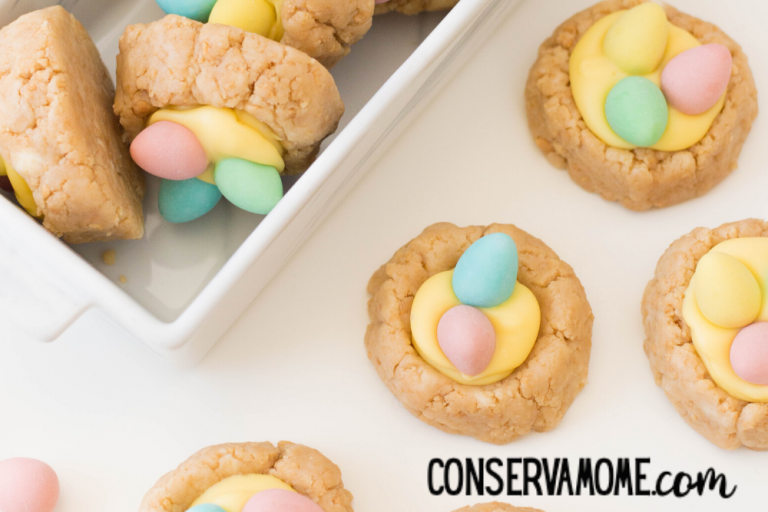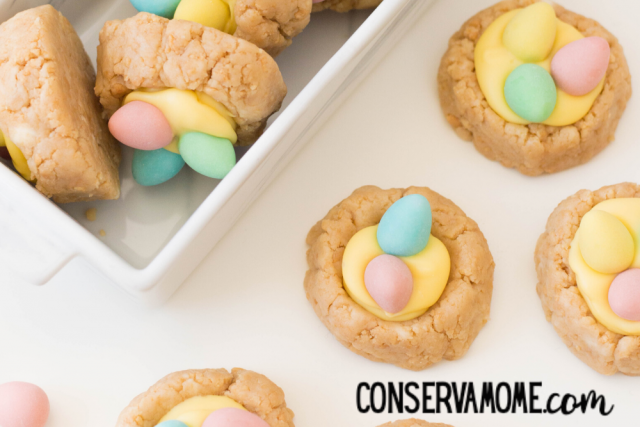 As you can see, these are not only simple but they're crazy cute, too! Each "nest" should be able to fit 2-3 eggs easily so put in as many as your space will hold.
Are you looking for more fun spring treats and activities?
Make certain to check out our Cookie Chicks -Perfect Spring cookie Treat!