Check out the WRECK-IT RALPH 2 Teaser Trailer and some fun info on this great hit coming to theaters November 21,2018!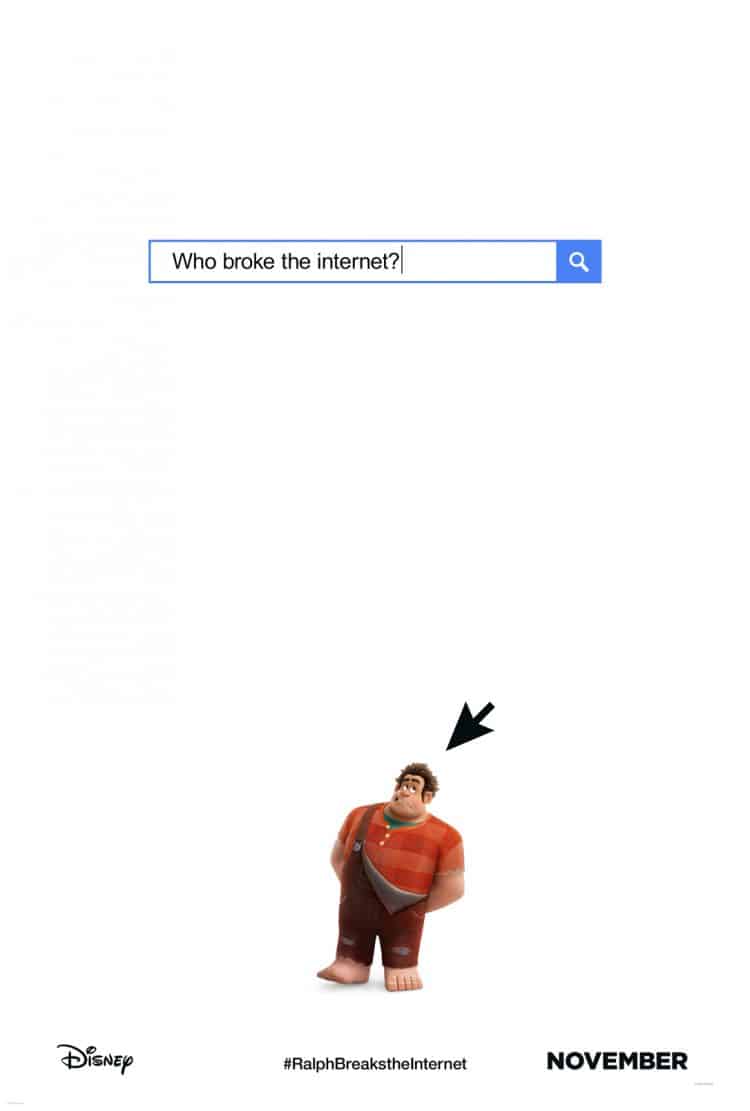 Who doesn't love the fun characters from Wreck it Ralph? Now their back with a brand new adventure! This bigger than life character will be hitting the big screen Thanksgiving 2018! Head below and find out more about this new adventure and check out a teaser trailer below!
RALPH BREAKS THE INTERNET: WRECK-IT RALPH 2 leaves Litwak's video arcade behind, venturing into the uncharted, expansive and thrilling world of the internet—which may or may not survive Ralph's wrecking. Video game bad guy Ralph (voice of John C. Reilly) and fellow misfit Vanellope von Schweetz (voice of Sarah Silverman) must risk it all by traveling to the world wide web in search of a replacement part to save Vanellope's video game, Sugar Rush. In way over their heads, Ralph and Vanellope rely on the citizens of the internet—the netizens—to help navigate their way, including a webite entrepreneur named Yesss (voice of Taraji P. Henson), who is the head algorithm and the heart and soul of trend-making site "BuzzzTube." Directed by Rich Moore ("Zootopia," "Wreck-It Ralph") and Phil Johnston (co-writer "Wreck-It Ralph," "Cedar Rapids," co-writer "Zootopia,"), and produced by Clark Spencer ("Zootopia," "Wreck-It Ralph," "Bolt"), "Ralph Breaks the Internet: Wreck-Ralph 2" hits theaters on Nov. 21, 2018.
Like WRECK-IT RALPH on Facebook: https://www.facebook.com/WreckItRalph/
Follow WRECK-IT RALPH on Twitter: https://twitter.com/wreckitralph
Visit the official RALPH BREAKS THE INTERNET: WRECK-IT RALPH 2 website here: http://movies.disney.com/ralph-breaks-the-internet-wreck-it-ralph-2
RALPH BREAKS THE INTERNET: WRECK-IT RALPH 2 arrives in theatres everywhere on November 21, 2018!