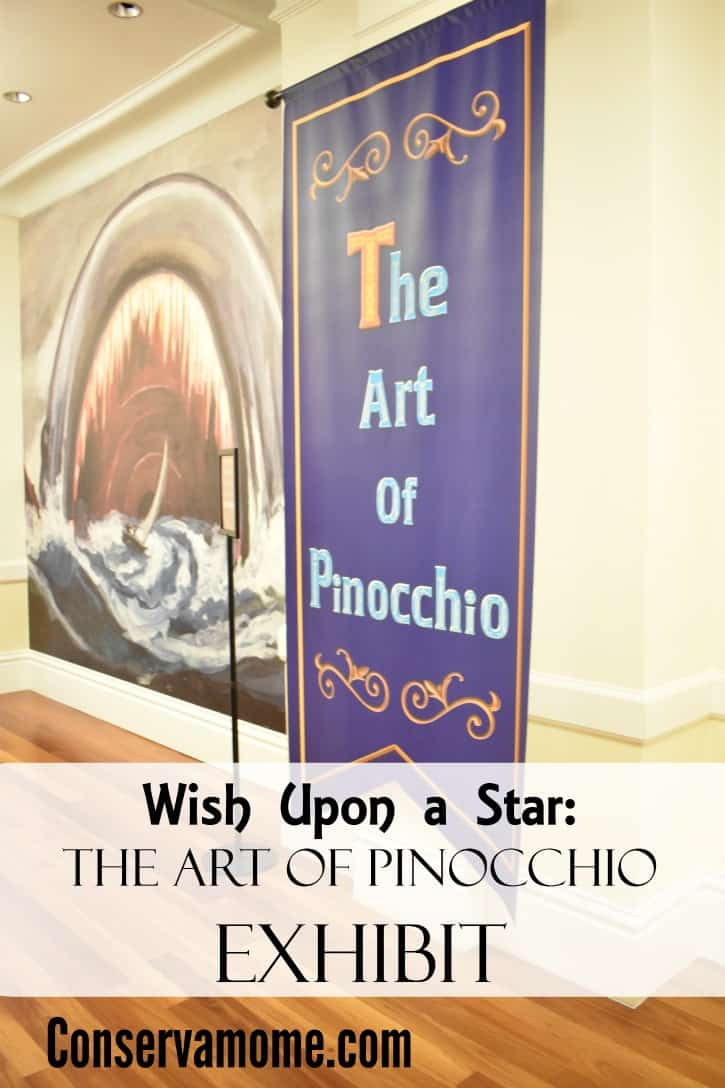 The movie Pinocchio is a classic that has been part of many generations. Did you know it also comes out today on DVD?  So it was exciting to visit  The Art of Pinocchio Exhibit last month on my trip to San Francisco.  We all remember the story growing up in which an old wood-carver named Geppetto  carves a wooden puppet named Pinocchio. The puppet is brought to life by a blue fairy, who informs him that he can become a real boy if he proves himself to be "brave, truthful, and unselfish". Pinocchio's efforts to become a real boy involve encounters with a host of unsavory characters. However what many people don't know is that this film was adapted from  Carlo Collodi's 1883 Italian children's novel, The Adventures of Pinocchio.  Although both stories have similar characters and a basic story plot, the characters and traits are very different. So it was exciting to go through the Exhibit to learn how much the story changed to fit Walt Disney's idea of what Pinocchio should be. As well as give it that Disney Magic.
This fun exhibit could be found at the Disney Family Museum and it ran from May 18, 2016 – Jan 9, 2017. The immersive and interactive exhibit was  Guest-curated by John Canemaker—an Academy Award®, Emmy Award, and Peabody Award-winning independent animator, animation historian, teacher, and author.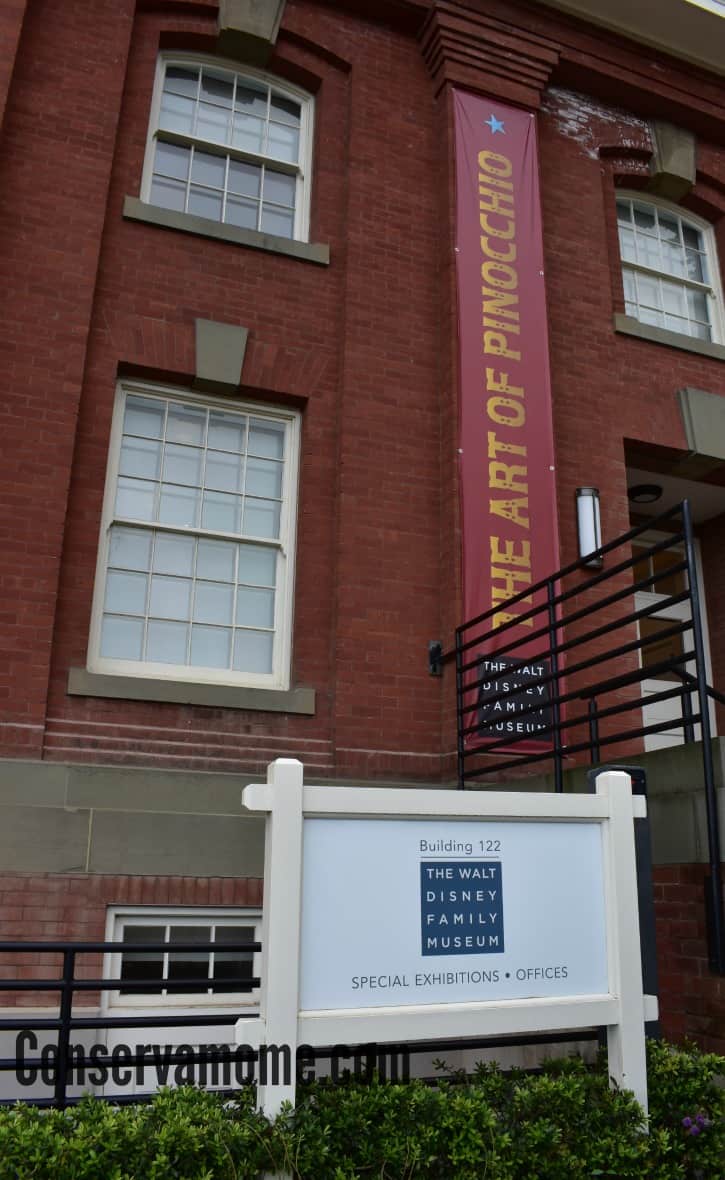 Visitors were able to experience the production processes of the pre-digital era, providing a glimpse into how legendary animators worked and thought. Pinocchio inspired advances in character development and three-dimensional design, and the exhibition allows guests to enjoy the art created by the animators and designers of The Walt Disney Studios to create the stunning work featured in the film.
It's amazing to see the process that goes into an animated film when computers are used. However, it's even more amazing to see how it was all done by hand. The aspects in which everything was done shows the true amazement to the Magic of Disney. From the character development to fit the Disney Brand to finding the right look for the characters. Everything was masterfully crafted, individually finished creating a plethora of masterpieces that came together on the big screen.
During the exhibit we were able to see many pictures of the actual story development and props used during the process.  Like this great picture of Photograph of Vladimir Tytla putting together pieces of the story.
And of course Disney himself doing what he did best, putting the magic together.
We also got to see original pictures of the concept art when they were putting together Pinocchio showing how far the story came together.
  It was so magical to see all of this together in one place and It's so sad that this exhibit has ended.
I had such a amazing time visiting the Walt Disney Family Museum and seeing the Wish Upon a Star: The Art of Pinocchio Exhibit was one of the most magical experiences I've had.  Although the exhibit is over, you can still get some Pinocchio magic when it  is released on Digital HD and Disney Movies Anywhere Today, and on Blu-ray™ and DVD on Jan. 31 with hours of new and classic bonus features.
Thank you to the Walt Disney Family Museum & Walt Disney Animations for bringing me on this amazing adventure!
Pictures courtesy of The Walt Disney Family Museum.

Save