Find out Why You Need to Take Your Family to 30A Right Now a stretch of pristine coast in Northwest Florida.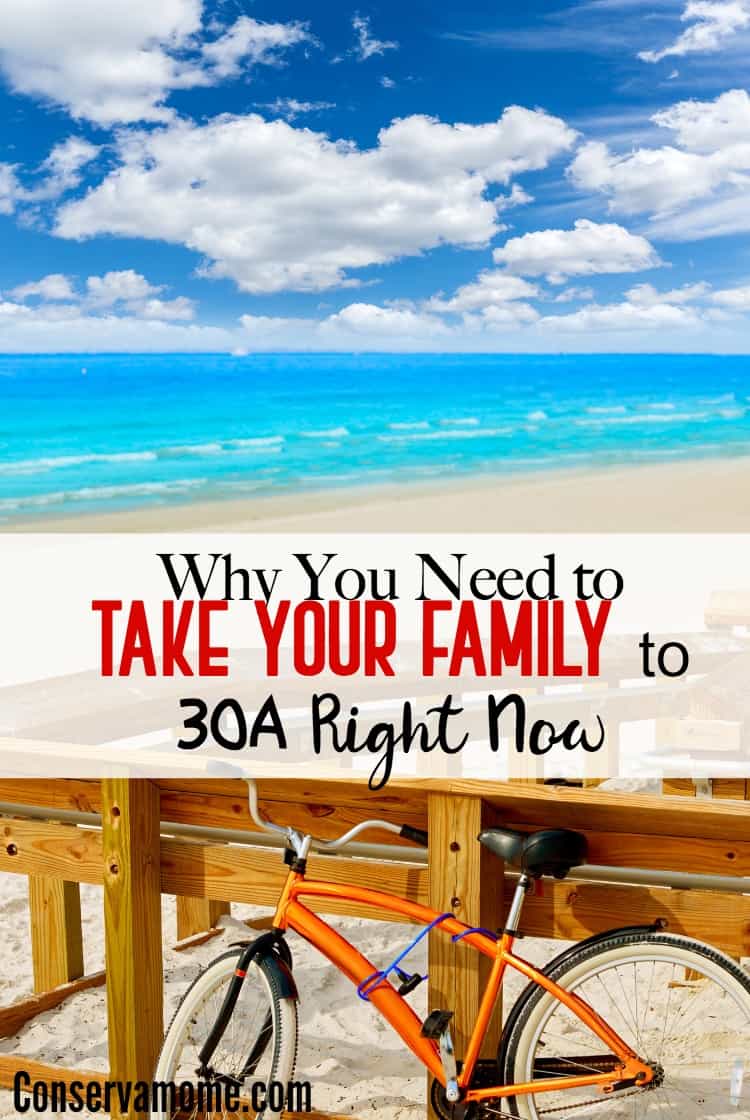 School has been in swing for the last few months. Halloween just passed, so the kids have been a little more hyped up on sugar than usual. The weather is cooling down, and the holiday season is literally around the corner. With all the hustle and bustle, you would be lying if you said you weren't ready for a vacation…more specifically, a beach vacation!
30A is a stretch of pristine coast in Northwest Florida. And by pristine, we are talking about miles of snow-white sand that squeaks beneath your feet. Calm waters that look more like a sheet of emerald-green glass. Cute coastal villages with a variety of beach boutiques, local dining locales, and seasonal events.
Not only is this a family's dream vacation, it is pure, unadulterated paradise! And here is why you need to take your family to 30A…RIGHT NOW!
While summer time might seem like the best time to go on a beach vacation, there are always those pesky crowds to worry about. Not to mention, the heat and humidity can be sweltering. Of course, though a summer on 30A is still a blast, fall and winter are really some of the best times to visit this Gulf Coast oasis. At this time of year, travelers still enjoy the luxuries of summer, as well as another side of 30A that summer vacationers miss, including amazing weather, seasonal festivities, lower vacation rental rates, and more – all without the crowds!
Weather
With temperatures hovering in the 70s and low 80s during the fall and dropping slightly lower to comfortable day temps in the winter, this is perfect beach-going weather. You and the family can enjoy a gentler heat than in the scorching summer months, spending more time building castles in the sand, splashing in the warm Gulf water, or even taking a nap on a colorful beach towel!
Seasonal Festivities
Fall and winter festivals and activities are truly unique on 30A. Festivities range from the Mountain Film Festival in November to the 30A Songwriters Festival in January. These fun events provide a great way to experience something new with the family.
Lower Prices
Perhaps one of the best parts about visiting the beach during off-season are the amazing deals you can get on vacation rentals – even ones that sit right on the beach! Check out this list of 30A Beachfront Homes under $27 Per Person. When you have the family in tow, cheaper rates are a must! Not only can you find lower lodging rates, you can also usually score some discounts at restaurants, shops, boutiques, and more. Hint: Black Friday is coming up, and Silver Sands Premium Outlets is only a few miles away. There is no better way to get your holiday shopping done than by hitting the good deals the outlet stores offer the day after Thanksgiving.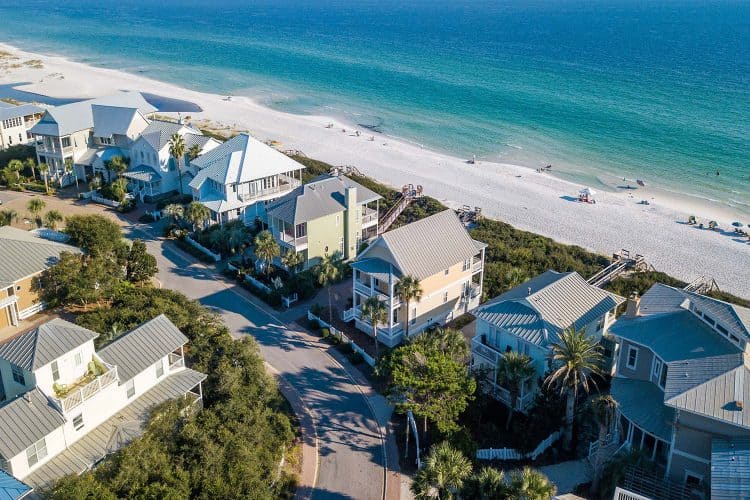 No Crowds
To top it off, when you bring your family to visit at this time of the year – you miss out on the crazy crowds. This means no one is getting in your personal space. Lines and wait times for restaurants, bars, activities, and festivals are much shorter. It also means more quality time spent with the ones you love!
What are you waiting for? Get your family ready for a trip to 30A right this moment. Book your stay with Ocean Reef Resorts and make this your best beach vacation yet!