Tips to helping you on the journey when your parent is diagnosed with cancer. Things to do and research to make during this difficult time.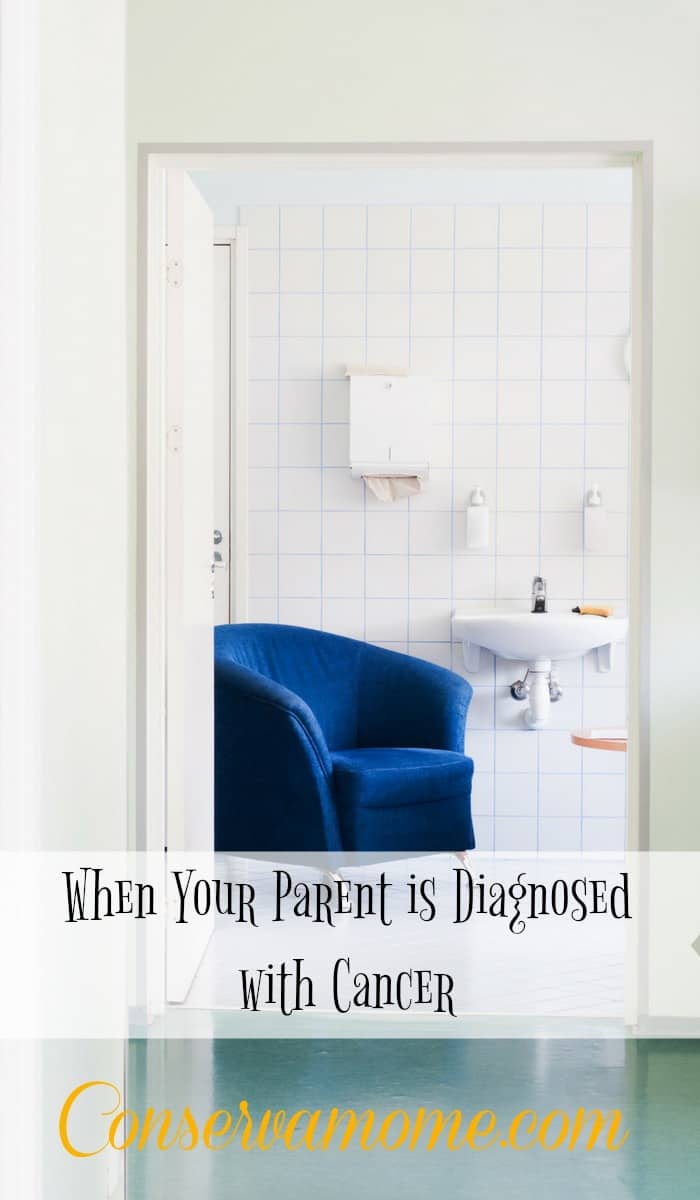 When your Parent Is Diagnosed with Cancer
There is no way to be prepared for a cancer diagnosis, and learning your parent has this crippling disease is indescribably heart-wrenching. Feelings of fear and anxiety are normal, and although it will take you time to adjust to this shocking news, there are ways that you can help yourself, your loved ones, and most importantly, your parent, through this difficult time.
Do Your Research
You're going to want to be involved every step of the way to offer the support you can, and there's no better way to do so than becoming educated on your parent's cancer type, treatment options, and the side effects that may accompany said treatment. Don't rely on just one source of information; read all of the research you can, get involved in online cancer message boards like CancerCompass.com with other individuals who have gone or are going through the same thing and can provide invaluable advice, talk to his or her doctors. You can find a bevy of supportive communities that will provide you with both comfort and education. Remaining informed will help you talk to his or her doctors and remain abreast of the situation throughout treatment.
Practice Open Communication
Fear and anger about the situation can make open communication difficult, but it's important to utilize your time to talk. This can help you understand their needs, and vice versa, then set expectations for treatment and the process. Your parent likely is dealing with a host of emotions themselves, and you can act as a shoulder to lean on when times get tougher. Ask how they're doing; it might seem obvious, but just this simple question can help you understand how they're feeling and what you can do to make them more comfortable. Open communication doesn't mean always focusing on the illness itself. Cherish the time you have with your parent, and ask questions about their life. Record special stories, listen to their favorite memories, and use your time with them wisely.
Financing the Treatment
If your parent doesn't have great medical coverage, you may find yourself scrambling to come up with ways to make payments for expensive treatments. Be sure to ask your parent about any insurance plans they may have. Whether it be life insurance or health insurance through their current or previous employer, you may find valuable financing options. If your parent is older, they may have a senior life insurance policy that covers medical bills or other expenses related to end of life care. If your search for coverage comes up with nothing, you may need to consider crowdfunding. Websites like CrowdRise allow you to create memorial campaigns that you can share on Facebook with family and friends. People can then donate anonymously or not; in tough times, your loved ones are your best source of support, whether that be financially or otherwise.
Take Care of Yourself
You'll likely want to invest all of your energy into caring for your parent, but it's important that you take care of yourself as well. Being constantly surrounded by stress can have adverse effects on your health and psyche, and it's important to remember that you won't be able to provide the support and comfort he or she needs if you're sick yourself. Keep up with an active exercise routine; regular exercise promotes endorphins and helps lower stress levels. Talk to your spouse, friends, or other loved ones when you just need to vent or have a good cry. This is a hard time for you as well, so it's important to create your own support system when the going gets tough.
Plan for the Tough Stuff
We don't like to think about it, but there is something to be said about getting prepared and making provisions in case the worst happens and the cancer isn't ultimately treatable. Although it can be painful and difficult to bring up these conversations, they are necessary. This way, you can make sure your parent's wishes are followed, and you can make plans to handle the costly funeral expenses. Planning ahead can make things easier on both you and your parent, and though the conversation may be tough, you'll be glad you did it.
Save
Save