Buying a Violin bow can be expensive. However, here are some great tips on buying one.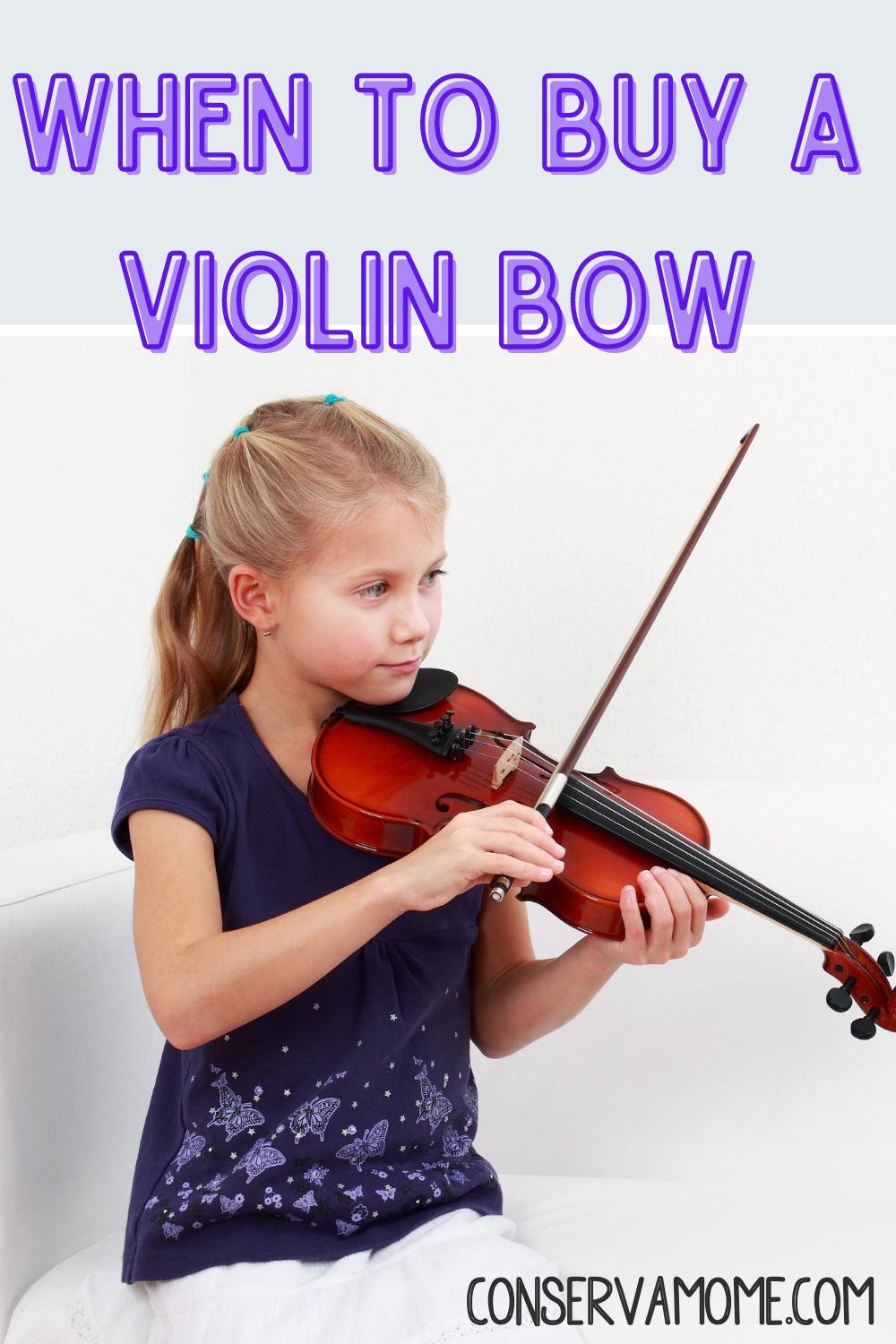 When To Buy A New Violin Bow
If you've been playing the violin for quite a while, you may be considering buying a new violin bow. The violin bow is an essential accessory when playing this string instrument. And over time, it can change its tone and playability. With these, we can easily think of buying a new violin bow. However, before you run to the music store nearby, here are some questions you should ask before purchasing a new violin bow:
Do you have the budget?
A violin bow can range from $39 to $4,500, depending on the quality and material. While you won't be needing a very expensive violin bow, you still need to have enough budget to purchase one that fits your preference. Typically, you can get a good quality violin bow for an affordable price of $69.
Are you ready to use a violin bow for intermediate players?
If you're a beginner and feel like you have outgrown your violin bow, you must purchase one that is meant for intermediate players. However, if you think that you still need to improve your bowing techniques, might as well stick to your current bow.
Have you re-haired your current violin bow?
It is recommended to rehair a violin bow every 6 months. Before purchasing a new violin bow, try rehairing it first. And because the bow hair can easily be affected by humidity and temperature changes so you may choose to rehair it once it has affected its playability.
If you are convinced to buy a new violin bow, you have to be diligent in choosing the perfect bow for you and your instrument.
Check for the type of material used. If you're an expert violinist, almost every type of violin bow will fit you. However, if you haven't mastered your skill in playing the violin, you can choose the type of bow that suits your expertise. Carbon fiber bow is best for beginner violinists and tends to last longer than other types of materials such as fiberglass and Brazilwood. The fiberglass, on the other hand, guarantees to be long-lasting but does not compete when it comes to sound consistency and responsiveness.
Assess the weight and balance. The average weight of a violin bow is about 60 grams, which is lighter than a viola and cello bow. A good quality violin bow should have a nice chamber curve at the center. When choosing a violin bow, familiarize yourself by holding the bow and feel its weight. It should have an equal weight from its frog up to the tip of the bow.
Try it out with your instrument. While there are a lot of great violin bows, you should always try it out yourself. The violin bow may look nice but it may not fit the instrument that you own. When purchasing for a new violin bow, bring your violin to do some testing. It should complement your instrument and be enjoyable to play with.
While it is ideal to look for a violin bow that you can use long term, always choose what's best for you at the moment. If you're a beginner, avoid purchasing a violin bow meant for immediate and expert players, thinking that you could use it in the future. You might just end up being frustrated for not being able to play with your instrument right. Remember to choose an accessory that fits your budget, comfort, and expertise.