Everyone wants to save money. Check out some ways to lower your monthly bills and get more money in your pocket at the end of the month.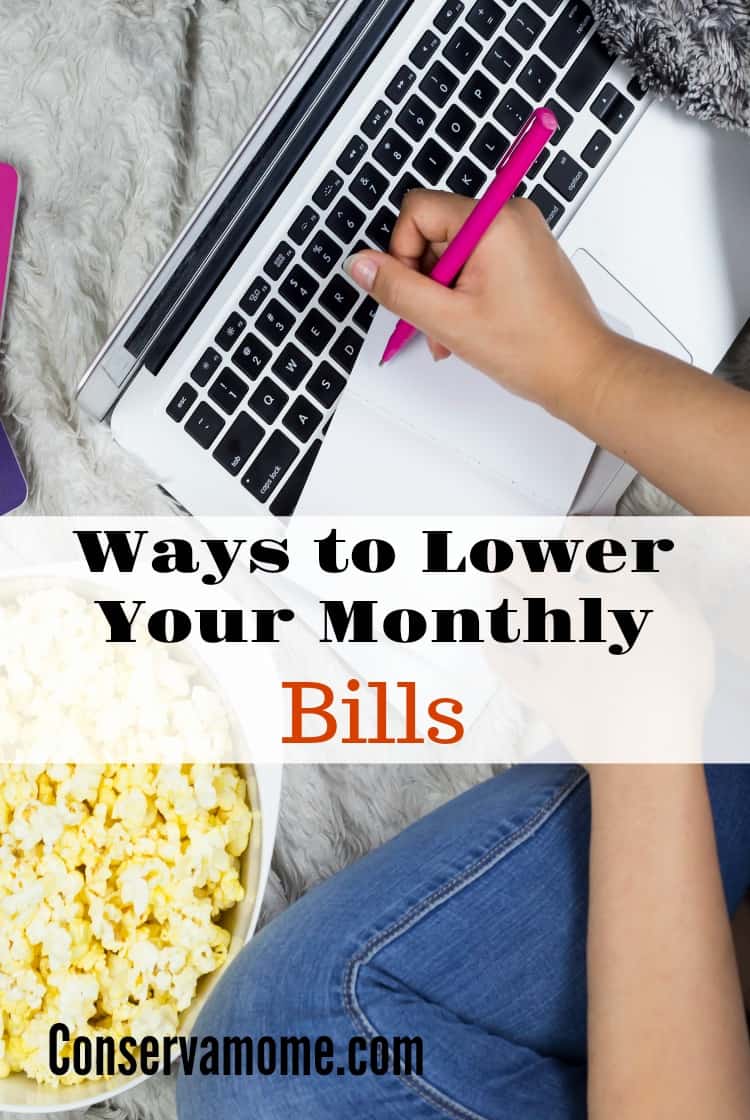 Some families with two incomes are still finding it hard to make ends meet. It doesn't matter whether you are single or raising a large family, there are many ways to lower your monthly bills and daily expenses.
Balance transfer
If you have high credit card balances and can only afford to pay the minimum required monthly payment you could end up paying two or three times as much for an item as the original cost. The good news is that if your credit is still intact you can apply for a new credit card with the option of a balance transfer from places like Credit Soup, interest-free for a period of 6 months up to several years. This will allow you to pay down the principal amount without any additional interest added. In the end, you'll be able to pay the card or cards off quickly and free up monies that you can then apply towards other debt.
Reducing the annual cost of utilities
Gas, water and electric are essential to you and your family. However, with a few modifications and rules in place you can enjoy the luxuries without them consuming a lot of your monthly budget. Installing a water-saving shower head gives you the option of turning off the water while you wash up. When you and your family brush your teeth to the same, turn the water off in between. You can also save a lot of money throughout the year on your home's central air and heating system by performing regular maintaining and installing a programmable thermostat. This lets you set the temperature to accommodate your lifestyle. For instance, if no one is home from 9 a.m. until 3 p.m. you can raise or lower the temperature and then have it set to your preferred temperature an hour prior to the first person arriving home. This is also a great addition for vacations. There's plenty of ways to save on your electric bill too. Turn off lights when not in use and change out ordinary light bulbs for energy-efficient ones. You can also unplug kitchen appliances overnight or while away. When it comes to doing the laundry, you can switch to the cold water option. Most detergents get clothes clean without the need for using hot water.
Cell phones and cable
Cell phone and cable bills run an average family of four to five hundred dollars a month. That's quite a chunk of money. When it comes to your cell phone switching to another plan can save a lot. If your current carrier has nothing better to offer shop around. There are many companies out there hungry for business that will offer a much better rate. The same goes for your cable bill. Chances are pretty good that you have many channels included that you don't watch. Decide which channels you want the most and then contact your provider to see if they have a cheaper plan that still gives you access to your favorite channels. If not, then contact other cable companies and then compare the rates.
Food shopping
Some people make an art out of food shopping. They clip coupons and check flyers to see who's offering what they need for the week at the best price. This is definitely something you should do. If you are single you can save yourself up to a hundred dollars a month. If you are married with children the savings could end up to two or three times that amount in savings. The coupons are easy to find. There are many online sites that specialize in this, along with your local supermarkets. Just make the list ahead and then clip the coupons, otherwise, you could end up spending more by adding items just because they are on sale.
There are hundreds of ways to save money each month on your bills and expenses. You can do your own oil changes, eat in, stop buying your morning coffee out and use coupons when food shopping. With a few changes, you can lower your monthly bills and put more of what you make back into your wallet.