This post brought to you by Provost Academy. The content and opinions expressed below are that of Conservamom.
Because I home school I know how challenging socialization can be for kids.Because there has been a large increase in online schooling it's important to find one that will give your child many of the things they won't have access to at brick school like a peer community. Provost Academy is working hard to be The UnVirtual Online School, a school built on relationships.
Provost Academy is an online public school putting the social into virtual learning. They are thousands of students, just like you, pursuing their personal best, building friendships, and exploring their dreams — together.
They believe relationships matter as much as academics, learning involves doing, and together is a lot better than alone. So we're tossing out the word virtual in our quest to be The UnVirtual Online School.
Provost is an accredited school. This means the diplomas students receive when they graduate from Provost Academy are real and they are recognized by colleges and the military. Best of all there is no cost to enroll since they are a public school. Fortunately the value of a Provost education far exceeds the cost, and they are work hard to increase that value each and every day.
Their teachers, advisors and administrators work to build one-to-one relationships with students. They are a dedicated group challenging each student to go beyond what they think possible and to care deeply about the learning process not just the outcome.
They know that learning is unique to each of our students, and flexibility is required and believe by working together They can create a distinctive learning experience for each student.
They've brought together some of the best minds in education — YOU! They believe you have ideas that range from simple, yet profound, to those that lie on the revolutionary end of the spectrum and each one can help them fulfill their desire to be an online school that connects students — to each other, to mentors, to opportunities.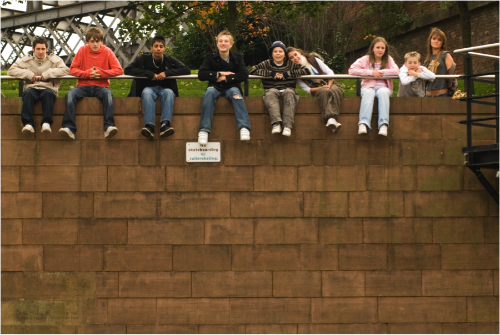 Sure, there is a lot they are already doing but they are interested in getting better because that is what their students deserve — better. And that's where you come in. They want to hear your ideas. They want to know what you think an online school can do to build relationships with and for their students.
In honor of this, I invite my readers and followers to help them launch the UnVirtual revolution by sharing their ideas, thoughts and suggestions on ways in which an online school can be more social.
Who knows, your idea might just change the future for one of their students.
In honor of that they are having a contest!
Share (in the comments section) an idea as to how an online school can be social. All ideas are welcome, whether revolutionary or simple.
1 winner will be drawn at random and the winner will receive a $100 Gift Card to Barnes & Noble.
That's it! You will be automatically entered to win.
To find out more about #MyUnVirtualSchool and you live in South Carolina Check it out for yourself!
What would you do to make an online school social?
Click here for the Official Contest Rules.