This is a sponsored conversation written by me on behalf of JOHNSON'S® and Latina Blogger Connect. However, all opinions expressed are my own.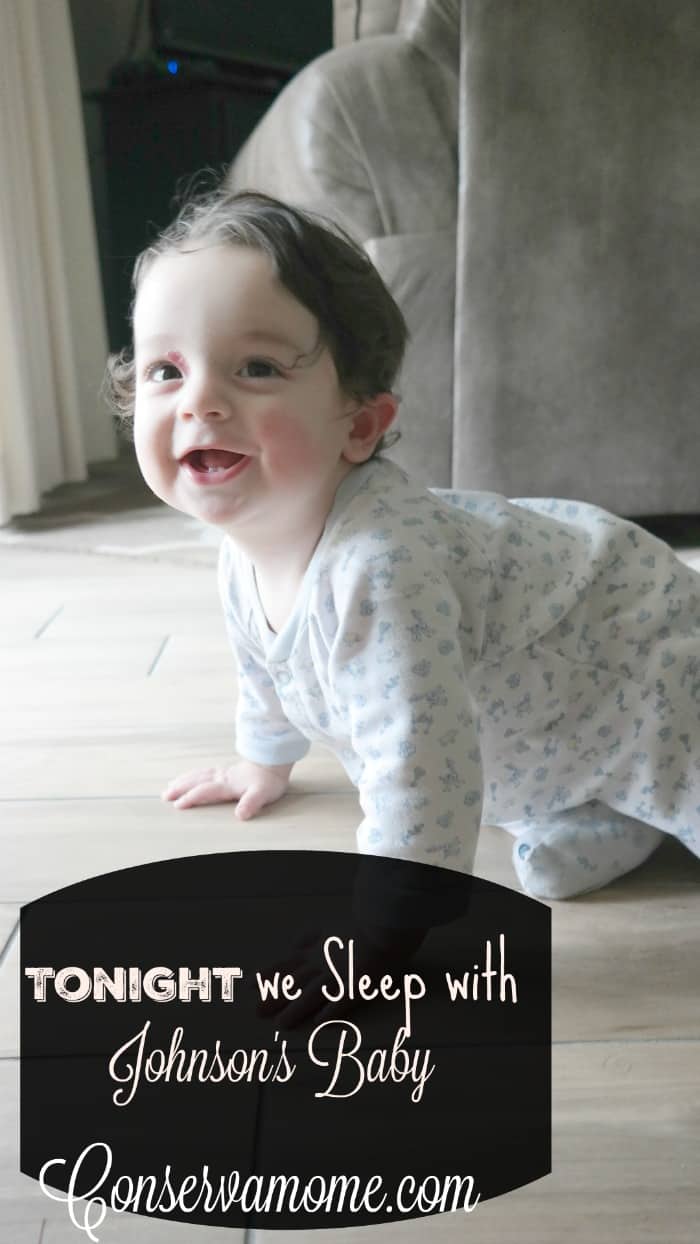 Getting a sleeping routine down for your baby can be one of the hardest things.  Between feedings, getting them to sleep all night and the rest of the things involved in getting a good sleeping routine, life can be hard for new moms. For any new mom, sleep is a very important topic. In fact, a survey has shown its mom's number one challenge, ahead of time and money and is typically ranked among the highest in search terms.  This is why JOHNSON'S® is launching a new global campaign called Tonight We Sleep™, which will focus on a proven sleep routine for baby's happy, healthy development.
In honor of this campaign the wonderful people at Johnson's have developed a fantastic  JOHNSON'S® BEDTIME® Baby Sleep App  to help you get into the swing of things and send your baby to sleepy town. So I invite you to  download the app and Take the JOHNSON'S® Tonight We Sleep™, 7-day Challenge like I did!
This Sleep Time challenge was great because it taught me the importance of each step of the routine and how this time is so important for bonding between me and 5.0!
You can check out the easy routine below and while no two babies sleep alike, our multi-sensorial 3-Step Bedtime Routine is clinically proven to help baby fall asleep faster and stay asleep longer.
JOHNSON'S® 3-Step BEDTIME® Routine
Step 1: A warm Bath- A bedtime routine, including a warm bath, helps baby know it's time to sleep. JOHNSON'S® BEDTIME® products contain a special blend of gentle and calming aromas designed to help soothe baby before bed.
Step 2:A Soothing Massage: A massage, as part of a bedtime routine, can help baby sleep better. Familiar and pleasant scents can make baby feel happy and relaxed and lead to better well-being by enhancing baby's mood and emotions.
Step 3:Quiet Time: The moments before bedtime are an opportunity to help baby wind down through quiet time activities such as reading, singing or listening to music.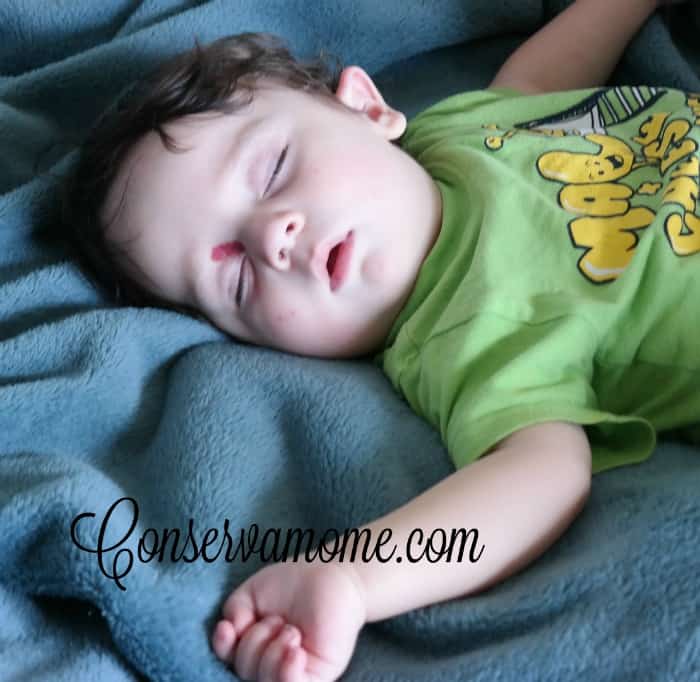 JOHNSON'S® 3-Step Bedtime Routine, including bath, massage and quiet time, engages the senses and gives baby a better night's sleep. Inspired by the Routine's third step– quiet time – when mom helps baby wind down, JOHNSON'S® created the Tonight We Sleep™ Lullabies.
Like all JOHNSON'S® products, the Lullabies have been formulated and designed with baby in mind. We partnered with a team of music experts to research the science behind the noises and notes that comfort little ones and surveyed moms around the world about sounds that help their babies sleep. These insights were thoughtfully layered to compose our global Lullabies, because baby's sleep not only benefits baby – it also sets the tone for the family the next day.
This fantastic & interactive Tonight We SleepTM Challenge is designed to help your baby discover the wonders of a good night's sleep. Try it for 1 week and see what a difference it can make for your baby (and you).
You can watch a short video showing how to incorporate and customize the JOHNSON'S® clinically proven 3-step routine.
Even after 5 kids I realized there is still so much to learn about a great bedtime routine! This easy and fun bonding time will be a huge help to our family as well as others! Check it out for  yourself and Tonight We will ALL Sleep thanks to JOHNSON'S®
This is a sponsored conversation written by me on behalf of JOHNSON'S® and Latina Blogger Connect. However, all opinions expressed are my own.