Are you looking for Tips to Save Money for the Holidays? Then you've come to the right place. Here are some tips to help you save when it seems you're funneling money out the most.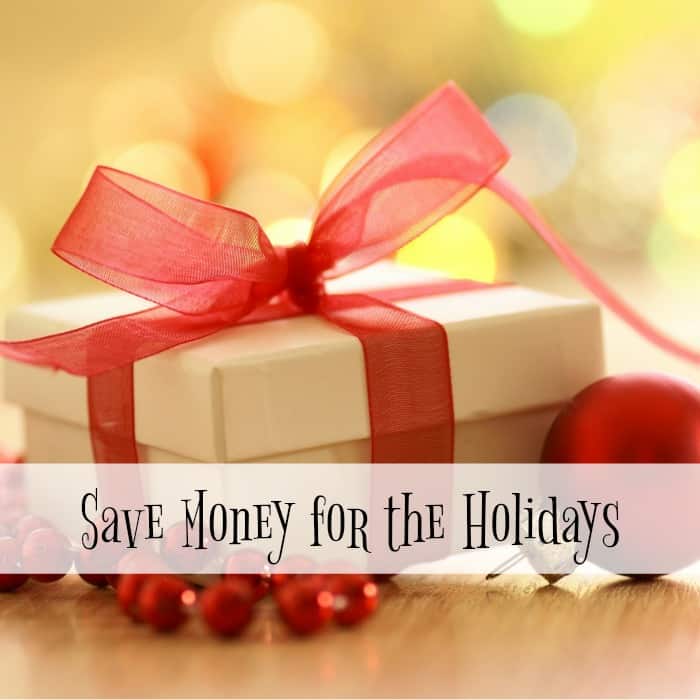 Use These Tips to Save Money for the Holidays
The bells are jingling. But the stockings aren't quite stuffed. And the underside of the tree is looking decidedly bare. You are home for the holidays. But so are the bills which seem to pile up extra high this time of year.
Those bills aren't going away. So if decking the halls is going to be a part of your plans, you are going to have to find a way to make the budget stretch like tinsel around the birch. Because in the real world, there are no naughty lists. Every niece, nephew, and grandkid (can't forget about the grandkids) are about as nice as they can be.
But there is no need for despair. There are as many ways to save money for the holidays as Santa has elves. And while none of those ways are in the least bit magical, they are able to benefit you right away. Here are a few tips to get you started:
Streamline Your Entertainment Options
DIRECTV local areas have different bundles and discounts depending on the time of year. This is how it is with all of the major content providers. If you typically pay for a premium football package, now might be a good time to look for one with Sunday Ticket baked in.
You can literally save hundreds on your bill just by switching to a service that has packages more suited to how you watch TV. You might also find that you are spending a lot of extra money on duplicate services you no longer need such as Hulu and Netflix. You don't really need multiple catch-up services when you have everything on demand elsewhere.
There are a number of services that seem to save money over traditional providers until you look more closely at the details. Will you be getting your local stations? Probably not. And that means you don't get live, local news. And specials like the Emmys will be a lot harder to get. Will you be getting all your sports? Is CBS on board? Once you kluge together enough solutions to fill the gaps, you are paying the same, but getting a lot less.
Take Advantage of Coupons
Coupons are for everyone. Did you know that you could find coupons for stores like Macy's Target, and Best Buy? By using a service like Groupon, you can save big on places you didn't expect to find a discount. That also includes The GAP, Victoria's Secret, Forever 21, PetSmart, and so much more.
There are over 9,000 retailers from which to choose. That means that no matter what is on your list, you can likely find a coupon that will reduce the price of the item you wanted at the store you were going to buy it from anyway. Coupons aren't just for white label cereal at a no-name store. Take advantage of them this shopping season.
Shop Online
You can save money when shopping online. From consumer electronics to your favorite pizza, you can find discounts for shopping online that do not apply if you shop any other way. When you shop online:
You are not limited by what is in the retail location
You do not need the services of retail staff
You are not limited by store hours
You do not have to put up with the lines
You do not have to drive all over town to find a particular item
All of these things save both you and the store a lot of time, money, and hassle. Often, you can often get items gift wrapped for little to no extra cost when you order online. Depending on where those orders are fulfilled and what service you use, you may not have to pay any sales tax at the time of purchase. That can be up to a 10% savings right off the top.
There's no denying the fact that this is the most expensive time of the year. You can't make that expense completely go away. But you can more easily survive it by trimming your entertainment bundle, using coupons at unexpected places, and doing as much of your shopping online as possible.