A working heater and air conditioner are absolutely fantastic things to have no matter the season, which is one reason you should take every step possible to ensure your HVAC system is operating at peak efficiency. Even if you don't think your heating and cooling bills are sky-high, it never hurts to do what you can to save energy and save money all while possibly saving the environment at the same time.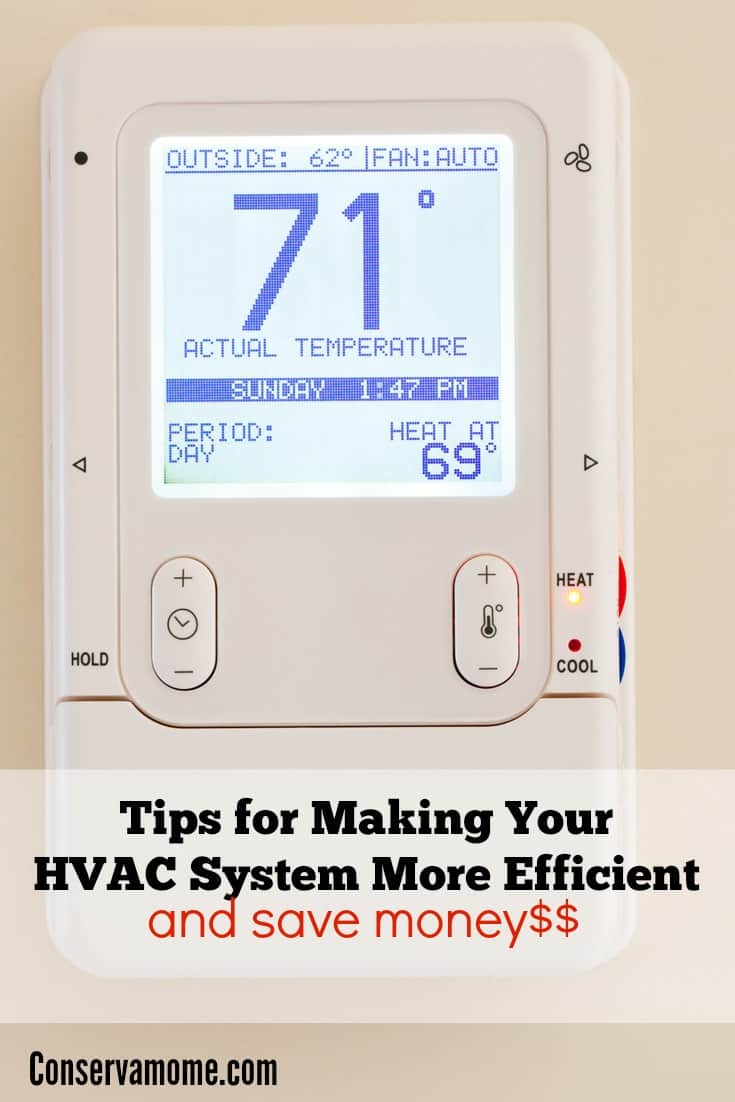 Set Up an Energy Audit
Now is the perfect time to schedule an energy audit with a local company that offers professional AC services and repairs. During this audit, you'll see whether you're a good candidate for an energy efficiency upgrade and if there's anything you can do to improve the performance of your HVAC system. Energy audits are a great way to take care of small, inexpensive problems before they blow up into major and expensive issues. Depending on where you live, you might be able to receive an audit for free.
Invest in a Programmable Thermostat
If you don't already have one, it's a good idea to install a programmable thermostat in your home. You've likely heard of such a device, but know it's actually a solid way to keep your energy costs down and allow your HVAC system to work more efficiently. With a programmable thermostat, you can make it so your unit isn't up and running when you aren't at home and so it's comfortable by the time you get home from work. Forget to adjust the temperature before you leave? A programmable thermostat allows you to take care of that from your smartphone or tablet.
Get Into the Habit of Changing Your Air Filter
Regularly changing your HVAC's air filter is another energy efficient tip that can improve the performance and life of your unit while helping you to save money. A dirty air filter prevents warmed and cooled air from flowing through your vents, which causes your unit to work harder to push out air, which means you spend more money. As a rule, check on the condition of your air filter every two months, more often if you use your air conditioner and heater a lot. You might be able to save even more money by investing in a reusable filter you can wash off and reinstall rather than buying regular air filters you have to throw out each time.
Add Quality Insulation
Don't forget that there's a lot more to your HVAC system than just your HVAC unit. Having proper insulation throughout your home can go a long way in keeping warmed and cooled air inside your home rather than leaking out of it, which can lead to leaks in your finances from unnecessary spending. If you already have insulation, have an HVAC professional come out to your home and inspect it to ensure it's doing a proper job. There's a chance you might need new insulation, or that yours needs maintenance.
Replace Your HVAC Unit
There's a chance you might be better off replacing your entire HVAC unit. While this can undoubtedly be an expensive upgrade, it can save you more money in the long run. Before you make the decision to get a new furnace or air conditioner, be sure to have your current unit thoroughly appraised by a professional. You might learn you just need some duct sealing or a number of other minor improvements to improve your unit's performance. Just know you might want to go ahead and start saving up for a new unit anyway, even if you don't need a new one now.

Efficiency is the name of the money-saving game when it comes to your HVAC unit. Put these suggestions to good use, and always defer to a professional when you run into uncertainty.