Check out the Thirsties All Natural One Size All In One Cloth Diaper Review Disclosure: I received the Thirsties All Natural Cloth diaper free of charge to facilitate my review. However, all opinions are 100% mine.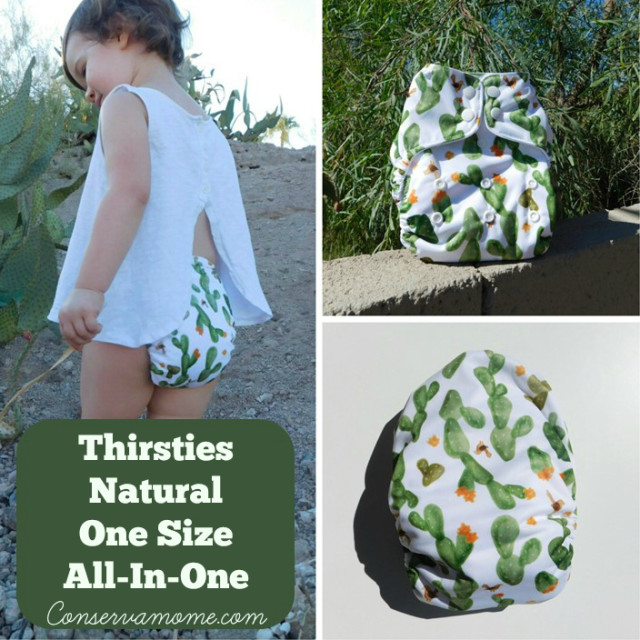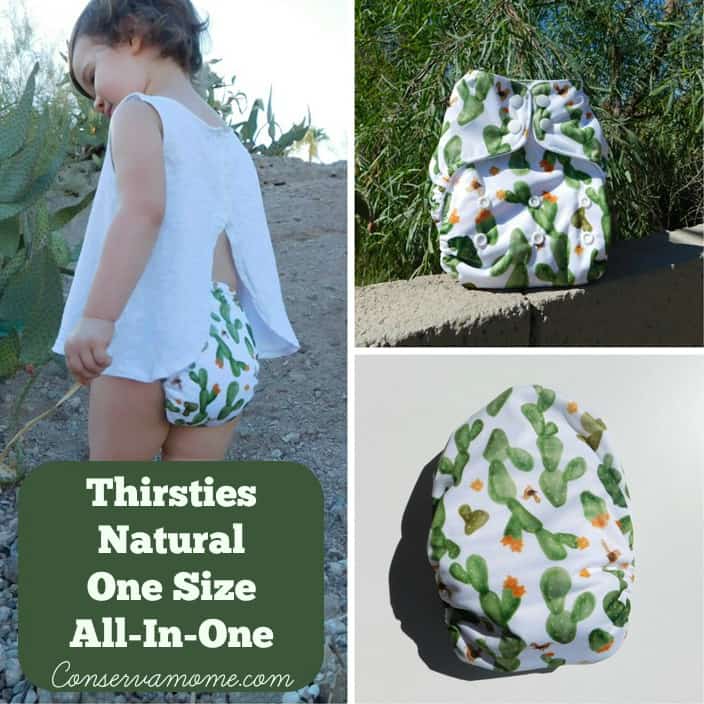 There are so many reasons why parents choose to cloth diaper. Some do it because it's budget friendly, some because it's better for baby's skin and the environment, and some because tiny fluffy bums are just so dang cute! However, it can be hard to find a diaper that checks off all these boxes. Diapers made of all natural materials are sometimes a bit out of budget for those of us who choose cloth to help keep both our wallets and Earth healthy! This is why I was so excited when I heard that Thirsties had come out with a diaper that is not only made out of all natural fibers, but also won't break the bank. Not to mention that Thirsties diapers are made here in America, and I'm always happy to support a company that's based here at home! I stalked my mailman until the day this diaper got to my front door and when it was prepped and ready to use, I was NOT disappointed. I'm so excited to tell you all about my new favorite diaper-the Thirsties Natural One Size All In One!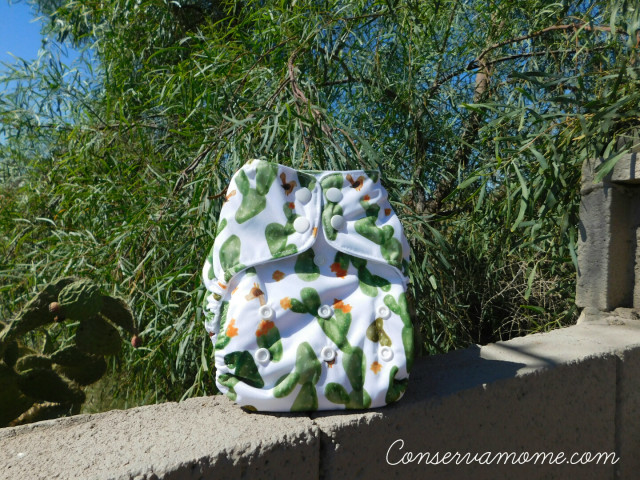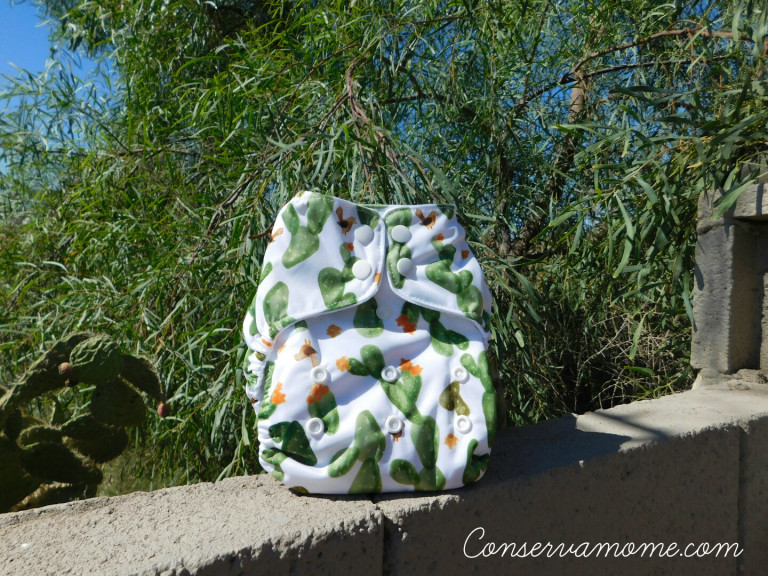 Seriously, it's like a watercolor work of art.
The fit is incredible!
This diaper fits babies from 8-40 pounds, which is 5 pounds more than most one size diapers on the market right now. Five pounds might not sound like a lot, but it makes a big difference when you need your diapers to last all the way to potty learning! The rise snaps allow you to really customize the diaper to your baby for the perfect fit. It comes in both snaps or hook and loop closure, so Thirsties has made it easy to get exactly what you want.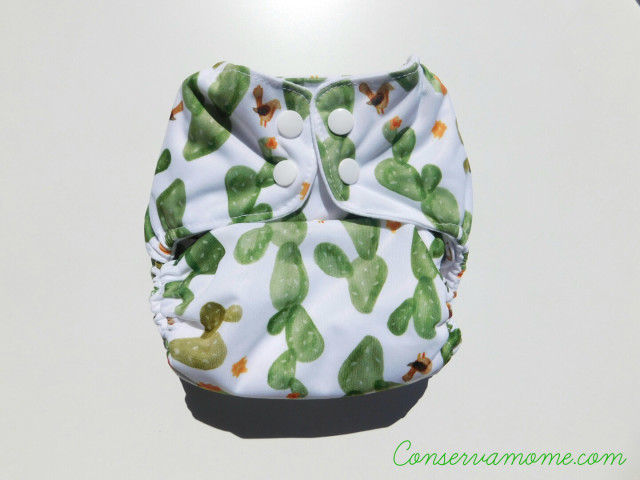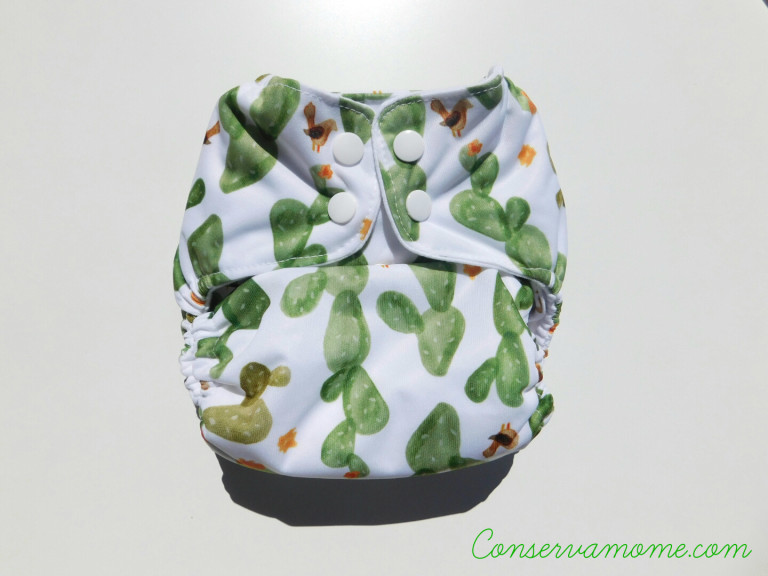 Small Rise Setting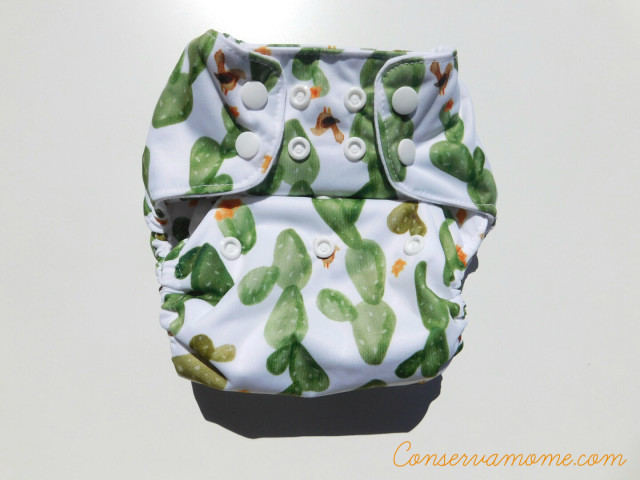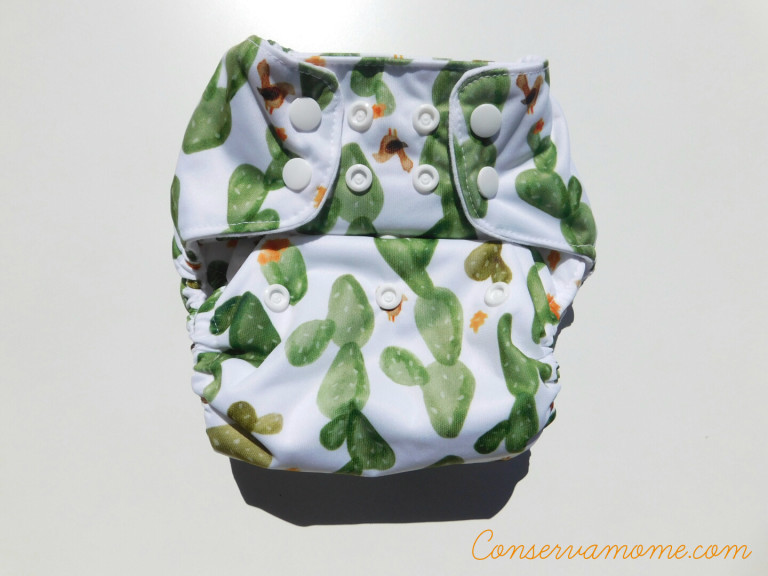 Medium Rise Setting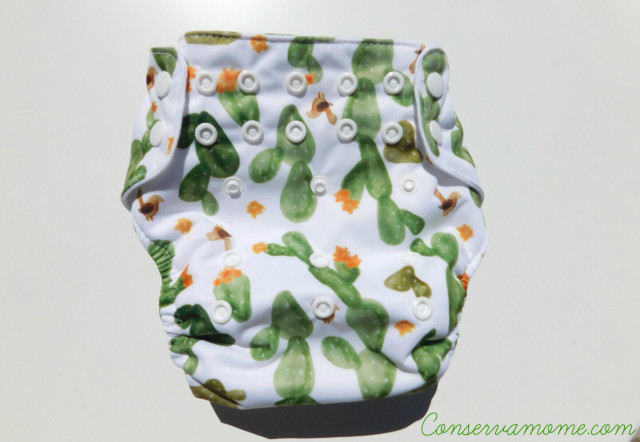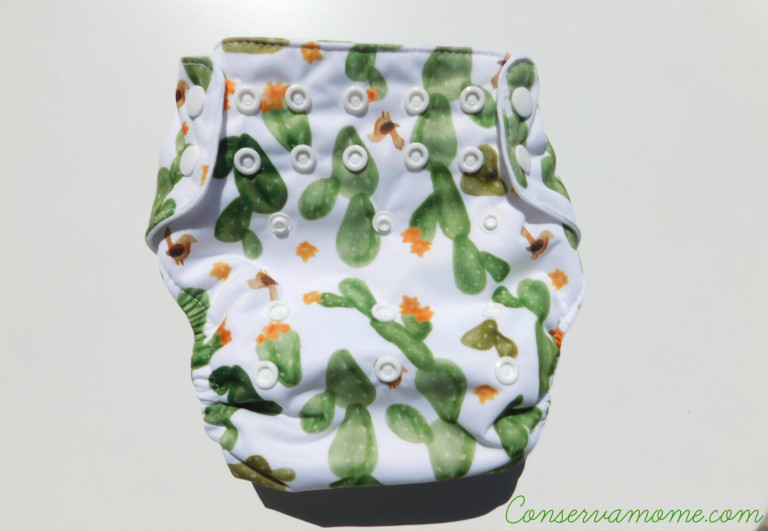 Large Rise Setting
I also really love the elastic on this diaper, it's gentle on my daughter's chunky legs, but holds mess in with no problem!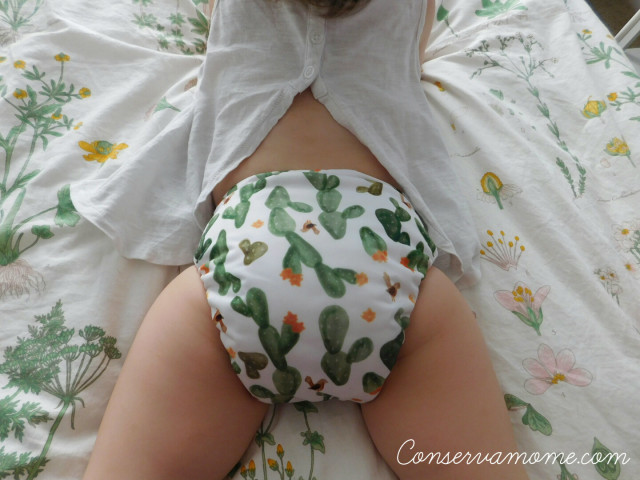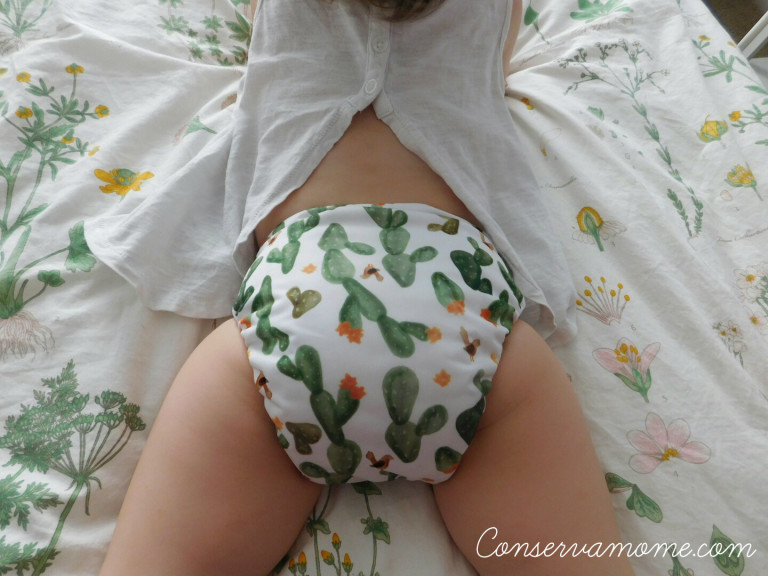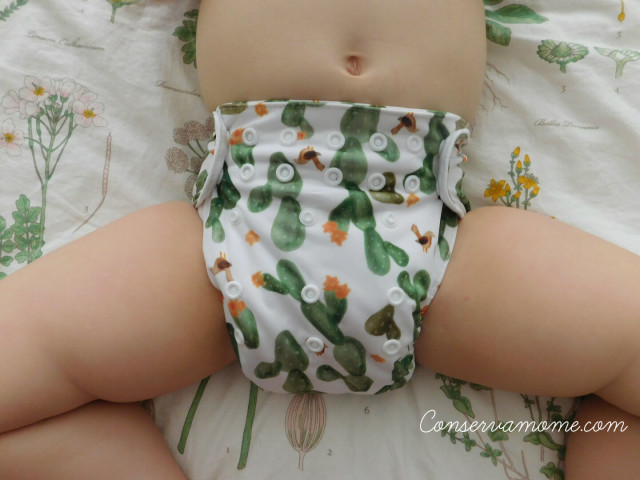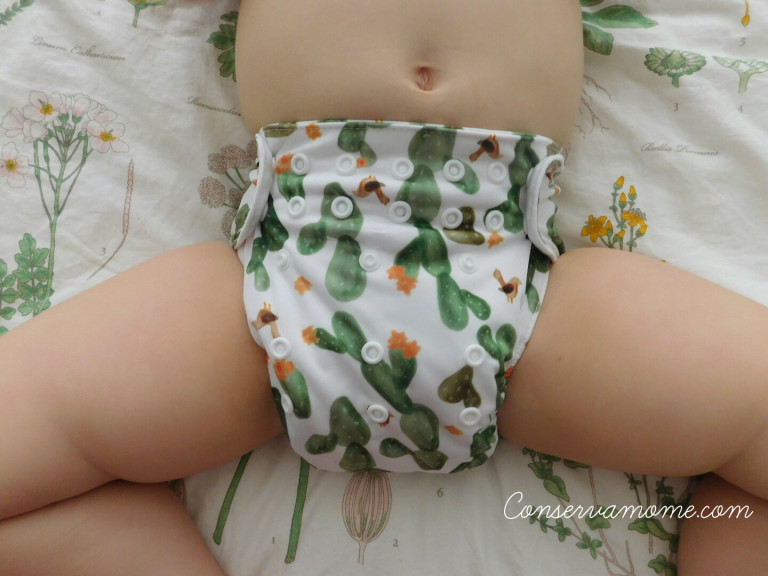 Chunky babies are no match for this diaper! My daughter is in 4T clothes and still had room to grow in the Thirsties Natural AIO.
SUPER Absorbent
I'll admit, when I first saw this diaper I had my doubts about how absorbent it would be. It's so trim fitting that I just wasn't sure it'd be able to last on my heavy wetting toddler. I was so wrong. This diaper held up for the entire two and a half hours I go between changes, and it wasn't even fully saturated. The 11 Thirstie (get it?) layers of organic cotton and hemp combined with the super flexible and soft outer PUL material really held up.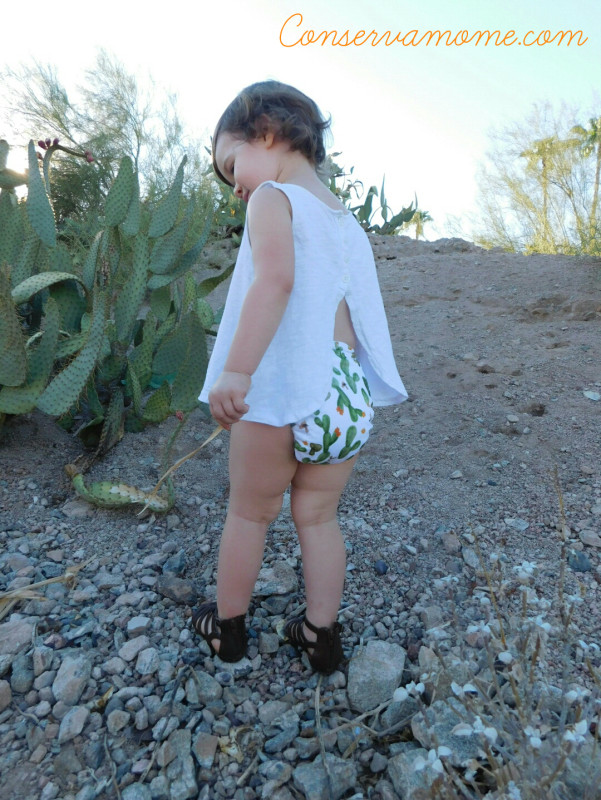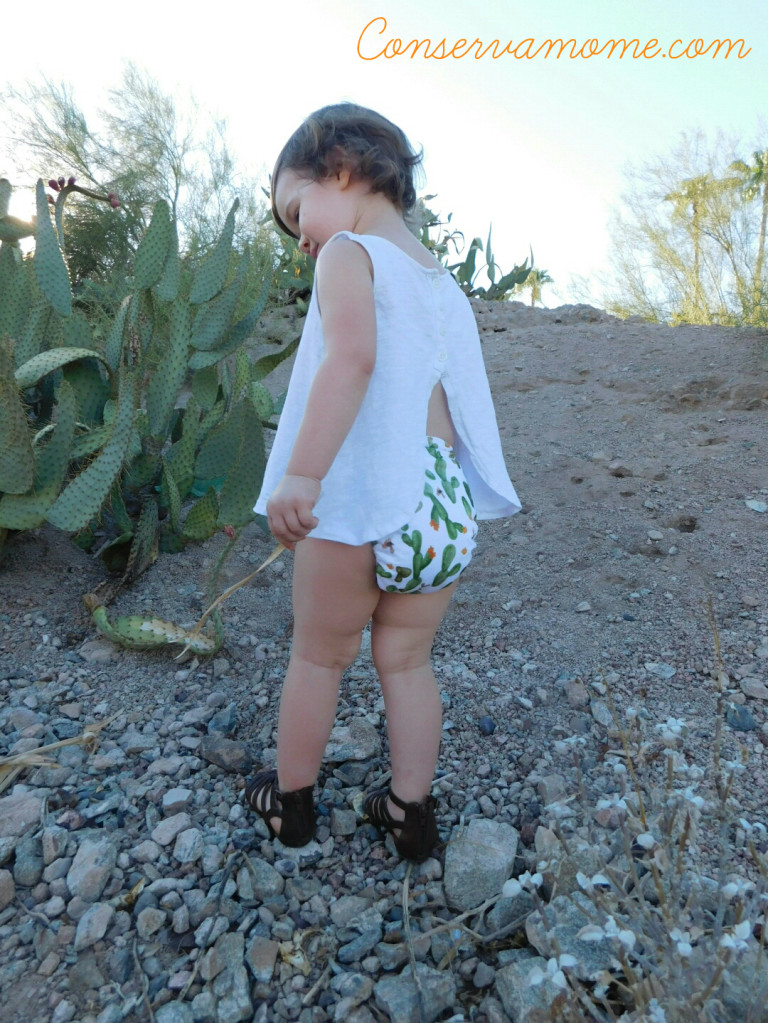 See?! It's so trim fitting.
Aside from just being made of really absorbent fibers, Thirsties has also added some extra features to make sure your little one stays leak free and dry. The diaper has a waterproof tummy panel strip to help prevent wetness from leaking out the front of the diaper-this is so helpful for tummy sleepers during nap and bedtime. Another thing I love about this diaper is that you can easily boost absorbency in whatever area you need by folding the soakers.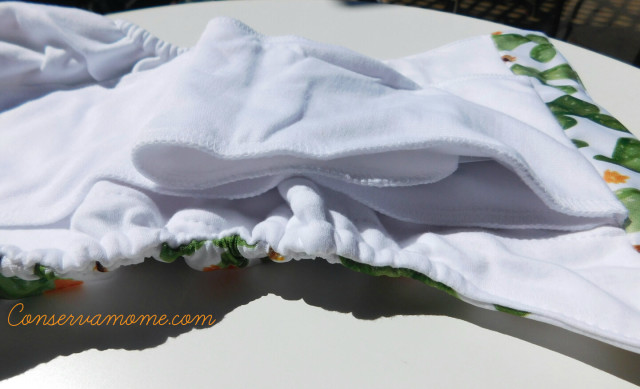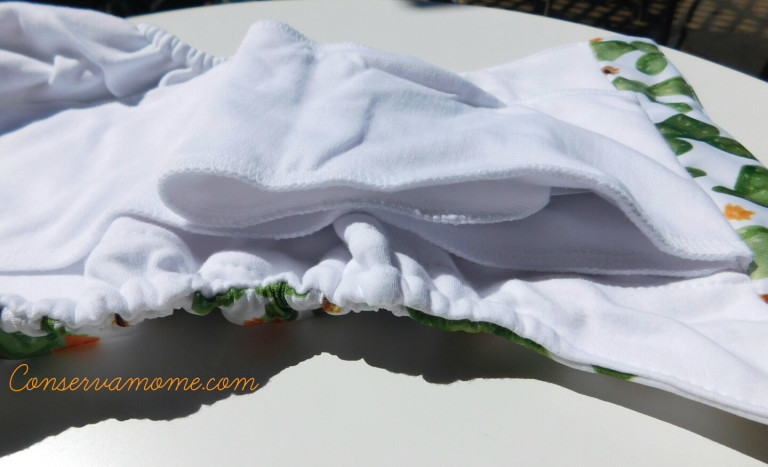 Easy to use!
It really doesn't get easier than an all in one diaper, there's nothing to unstuff or unsnap when you change the diaper. Just take it off and put it in the wetbag until laundry time. The soakers have an opening on them which seems to help lessen the dry time in comparison to other all in ones that I've tried. I line dry all of my diapers, and this one was done the fastest and without any of that stiffness you sometimes get when line drying. I just took it right off the line and put it right onto the bum. Perfect!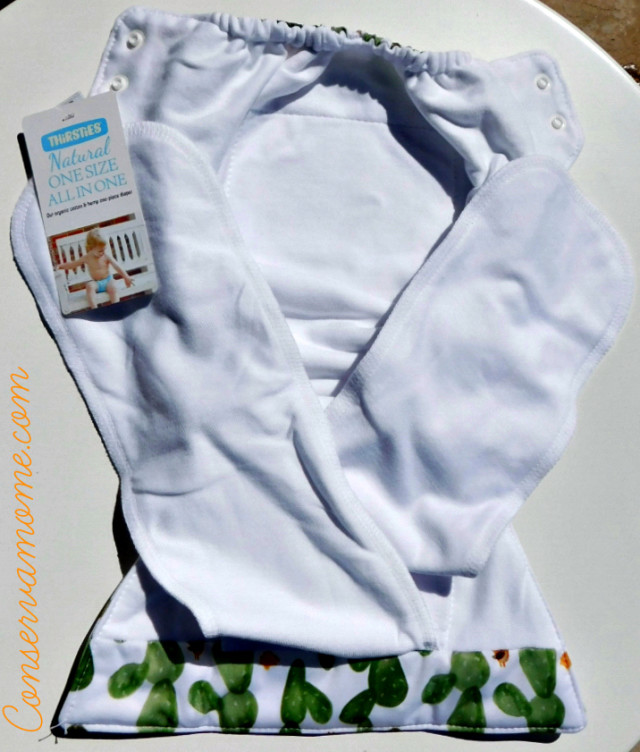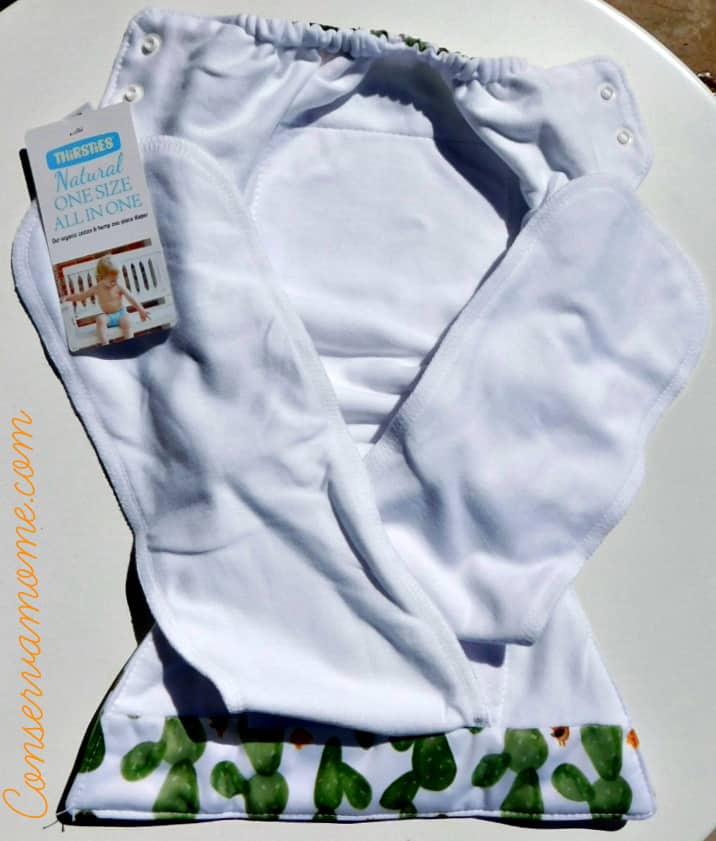 It's the most beautiful diaper I own. Really!
This diaper looks like a hand painted watercolor. It's detailed and the color pops off of the white background. We live on the West Coast, and during the summertime I don't always put shorts on my daughter because it's just SO hot. I took her to the store in just this diaper and a white shirt and I lost count of how many people stopped us to ask about it and say how beautiful it is.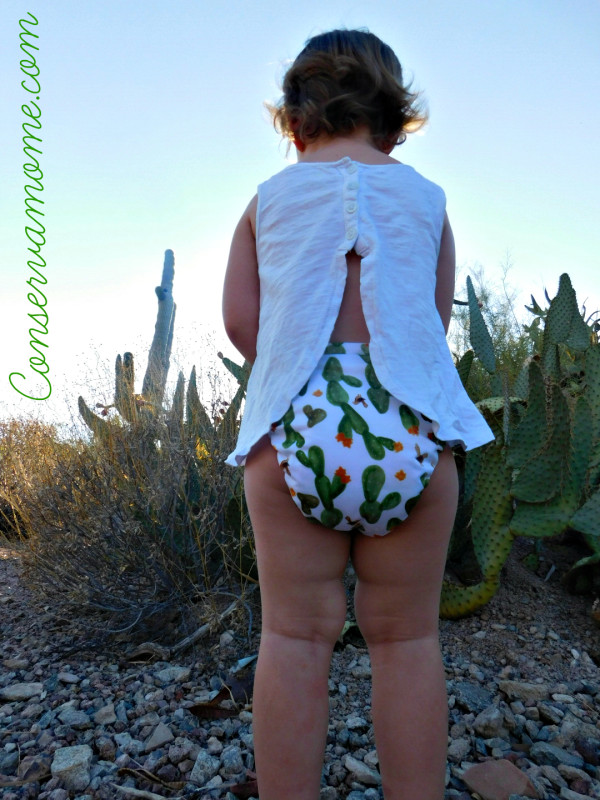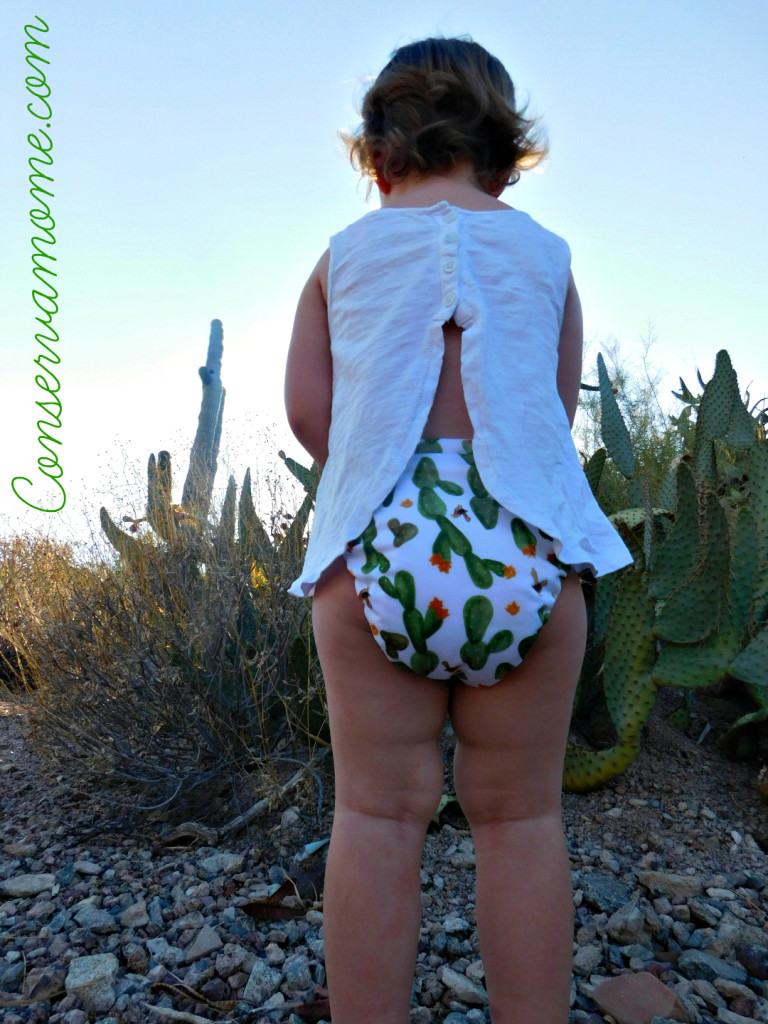 If you want to get your own, visit Thirsties here where it's sold for just $25.75!
You can also get social with Thirsties on their Facebook, Instagram, and Twitter
Save
Save