Business are changing and making sure you're up to date with tech is important. Find out how The Tech Invasion is Shaping The Way You Do Business.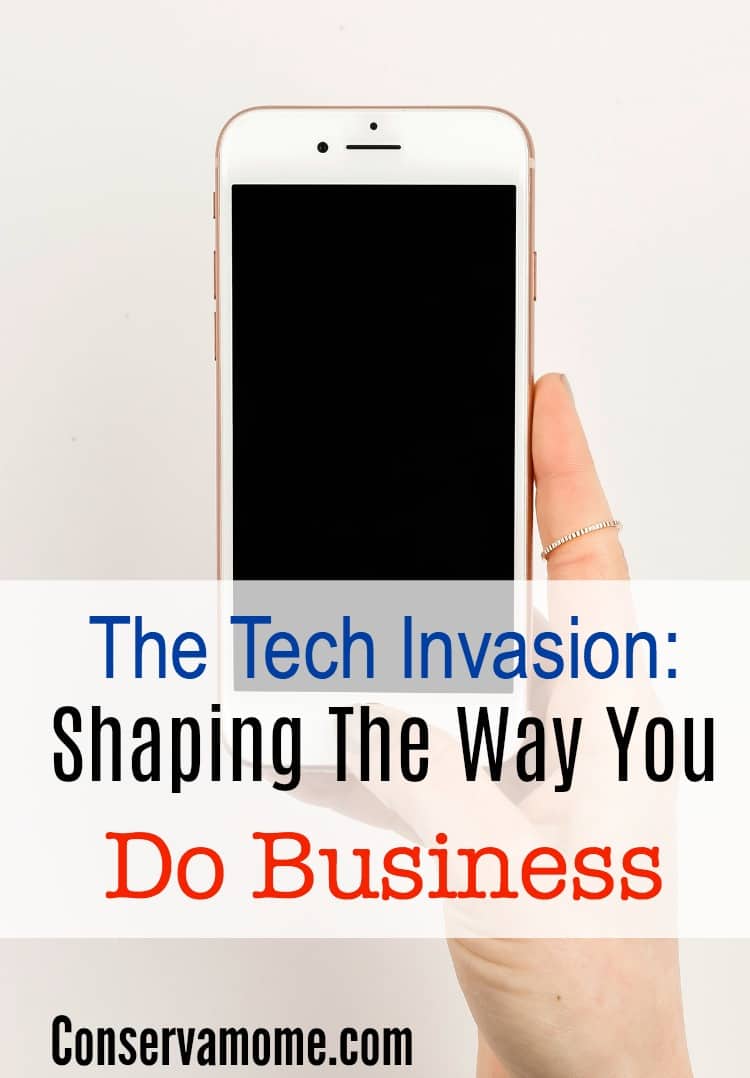 Businesses small and large rely on technological innovations to move forward. The use of hardware, software, and the interconnectivity of the internet has allowed many organizations to streamline practices for improved results. In times past, running a business wasn't as easy. Companies were inundated with tedious and time-consuming processes, tons of paperwork, inefficient communications, and outrageous expenses that created challenges, slowed progress, and wastes capital. The innovation of modern technology changed all of that and has provided benefits in ways you can't imagine.
Improved Communication
The creation of technological resources and tools like computers, laptops, headphones and headsets, the internet, social media platforms, chat apps, and virtual telephony options have forever changed the way in which businesses communicate. The lines of communication between staff, management, clients, and customers have become more efficient, faster, collaborative, and instantaneous. Emails, texts, and social media messages provide an instant means for reaching others in writing. Video conferencing and virtual business phone options make it possible for entrepreneurs to conduct meetings, and answer calls no matter where they are.
Better Organization
Staying organized is no longer an issue for businesses as technology has proven to be very useful in that department. Innovations like project management software, for instance, make it easy for managers to build, review, delegate and assess tasks while collaborating with staff and clients. Cloud storage accounts and cloud-based collaborative programs make it possible for employees to create, track, monitor, and edit company files and provide real-time access for easier execution and organization.
Increased Productivity
Nowadays businesses heavily utilize software and advanced technology to overcome the various struggles of day to day operations. Productivity software makes it possible for management to not only delegate tasks more easily, but set goals and track progress in real-time. This, in turn, generates better results for improved service. Advancements in software, tools, and technological resources from computers and mobile devices to equipment and machinery have motivated employees to complete their jobs more expeditiously.
Reduced Costs
The innovation of modern technology has also helped businesses to reduce overhead costs and improve profitability. The integration of affordable tools save time, improve productivity, and which essentially helps to keep costs low. Software and other technologies have become prevalent in helping small businesses, for instance, to automate and perform tasks on a smaller budget while creating a platform for them to be competitive with their larger counterparts. An employee responsible for accounting, for example, can streamline bookkeeping practices by using software that makes it easier to record finances, generate reports, remain in compliance, and maximize budgets and resources.
Better Collaboration
Collaboration has been forever transformed by the integration of modern technology. The connectivity of the internet has allowed brands to connect with other businesses, clients, staff, and customers instantly from anywhere at any time. With cloud-based software options and virtual communications, businesses have again been able to improve the team environment. Employees have more flexible means of working together to complete company goals while customers are able to remain updated instantaneously.
Better Customer Service
Likely one of the most beneficial ways technology has helped to shape businesses today is through improved customer service. The most successful brands have learned to leverage technology in a way that helps them to more effectively meet the needs of their customers. The right tech encourages and supports employees in being more productive and providing faster, yet quality service. A well-designed website makes it easier for self-reliant consumers to learn information and even conduct business when it's convenient for them. Tech platforms like social media, on the other hand, have opened the lines of communication between businesses and their target audience providing a more authentic connection.
There's no way around it, technology has had a major impact on the workplace and it doesn't seem like it's coming to an end any time soon. The advancements of the 21st century have seemingly changed the way in which traditional organizations operate. Organizations who have learned how to leverage these tools and resources to their advantage have seen a significant improvement in their communications, profitability, teamwork, customer service, and productivity.