The wait is almost over. Toy Story 4 is almost here. If you're like me you've probably followed this fantastic series. I know I'm super excited about the 4th installment to this amazing series.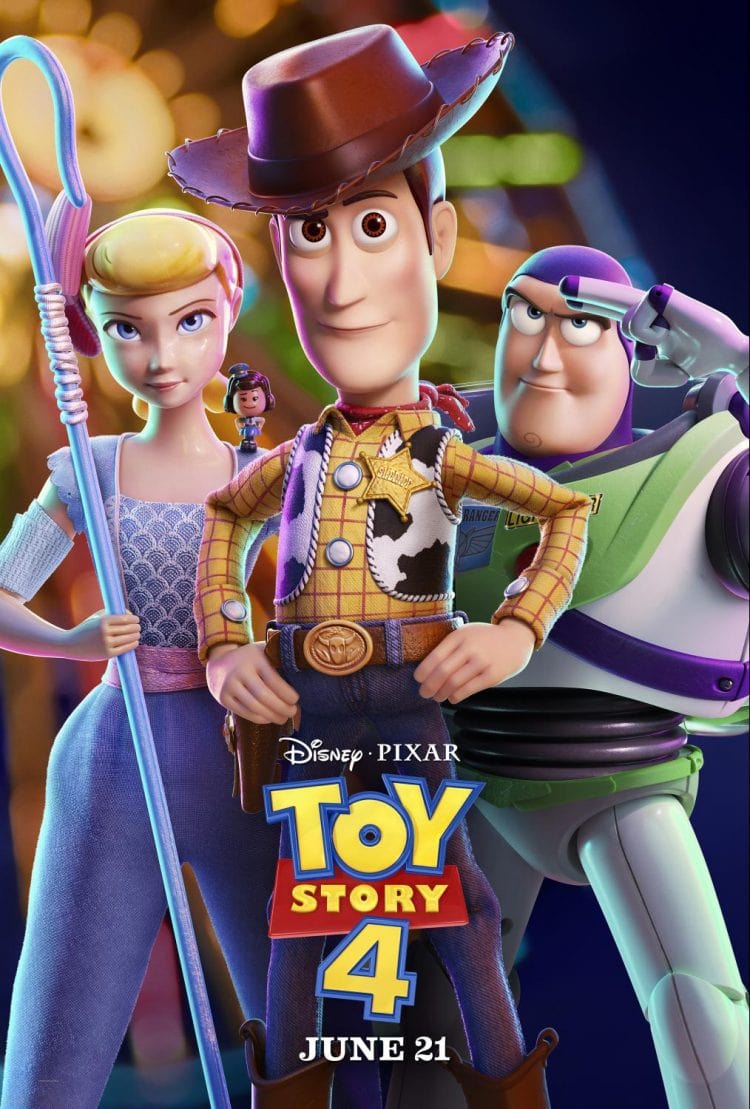 As you all know I'm a huge fan of all things Disney and have been awaiting this movie's release since the 2019 Disney Movie line up came out
And now it's almost here!
the Final Official Trailer for Toy Story 4
Story line:
Woody (voice of Tom Hanks) has always been confident about his place in the world, and that his priority is taking care of his kid, whether that's Andy or Bonnie.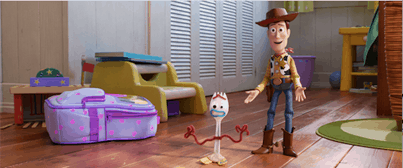 So, when Bonnie's beloved new craft-project-turned-toy, Forky (voice of Tony Hale), declares himself as "trash" and not a toy, Woody takes it upon himself to show Forky why he should embrace being a toy. But when Bonnie takes the whole gang on her family's road trip excursion, Woody ends up on an unexpected detour that includes a reunion with his long-lost friend Bo Peep (voice of Annie Potts).
After years of being on her own, Bo's adventurous spirit and life on the road belie her delicate porcelain exterior. As Woody and Bo realize they're worlds apart when it comes to life as a toy, they soon come to find that's the least of their worries.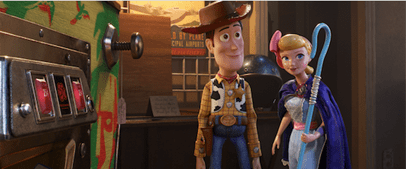 Directed by Josh Cooley ("Riley's First Date?"), and produced by Mark Nielsen (associate producer "Inside Out") and Jonas Rivera ("Inside Out," "Up"), Disney and Pixar's "Toy Story 4" ventures to U.S. theaters on June 21, 2019.
Some Fun Facts about Toy Story:
"Toy Story," originally released on Nov. 22, 1995, was the first fully computer animated feature film and the highest grossing movie of the year. It was nominated for three Oscars® and two Golden Globes®.
Toy Story 2 is the first film ever to be entirely created, mastered and exhibited digitally. It was also the first animated sequel to gross more than its original, breaking opening weekend box office records in the U.S., UK and Japan, becoming the highest grossing animated release of 1999. Also, won the Golden Globe for best motion picture – comedy or musical. Toy Story 2 won a Grammy® for best song written for a motion picture, television or other visual media (Randy Newman, "When She Loved Me").
Released in 2010, "Toy Story 3" won Oscars® for best animated feature film and best achievement in music written for motion pictures, original song (Randy Newman/"We Belong Together"). The film also won a Golden Globe® and BAFTA for best animated film. It was the second Pixar film to be nominated for the best picture Oscar. It's also Pixar's second highest-grossing film of all time behind "Incredibles 2."
The 2015 short "Riley's First Date?" was helmed by director Josh Cooley and produced by Mark Nielsen.
Now for what you've been waiting for the Final trailer before this fun movie comes out June 21,2019!
Most important, don't forget to get social with Toy Story on Social media:
#ToyStory4