*Contains affiliate links.
On Friday the newest of Disney's Animated Films will make its debut and I have to warn you, you will fall in love! So to prepare you in advance to become absolutely obsessed with these adorable characters I wanted to give you a round up of Zootopia Swag Must Haves !While on my Zootopia Event Press trip to Orlando We were gifted an amazing swag bag of the funnest products around. So I'm here to show off some of my favorites! You can of course get these fun Movie  products at the Disney Store, Amazon,Target and pretty much anywhere 😀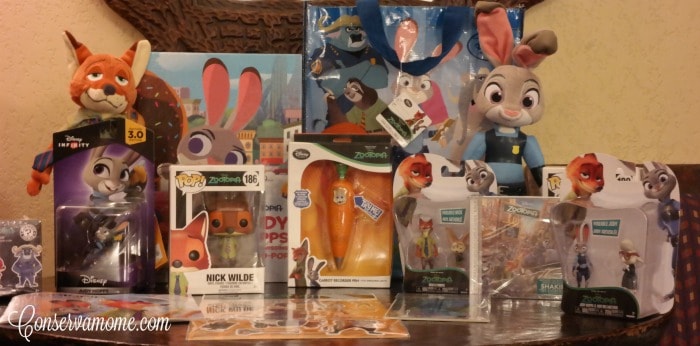 The Swag Bag consisted of:
Nick Wilde & Judy Hopps Plush Animals
Judy Hopps Figure – Disney Infinity: Zootopia (3.0 Edition)
Nick Wilde & Finnick Figure Set
Judy Hopps & Assistant Mayor Bellwether Set
To name a few of the fun items in the bag!
My kids were quick to swoop in and help me check the items out themselves. It was a blast revisiting some of the fun from the movie including Finnick in his Elephant costume!?! Trust me folks this guy will drive you nuts with cuteness.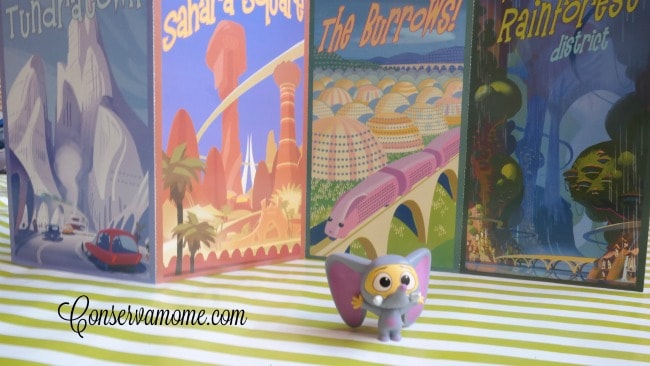 There's so much fun to be had with these products including the fun postcards which show pictures from each of the zones. We've had a blast checking out the books,CD & Stickers.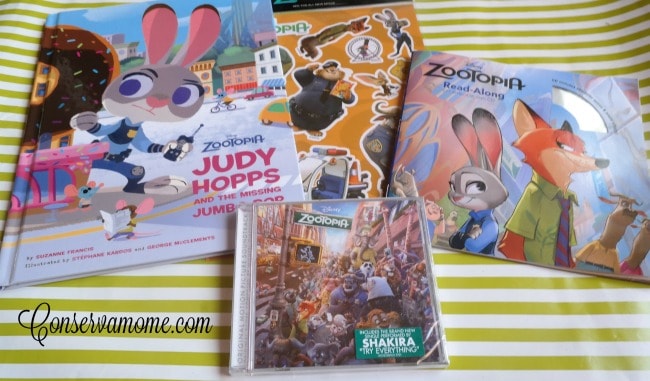 My daughter loves reading the story and is so excited to check out the Movie this Friday!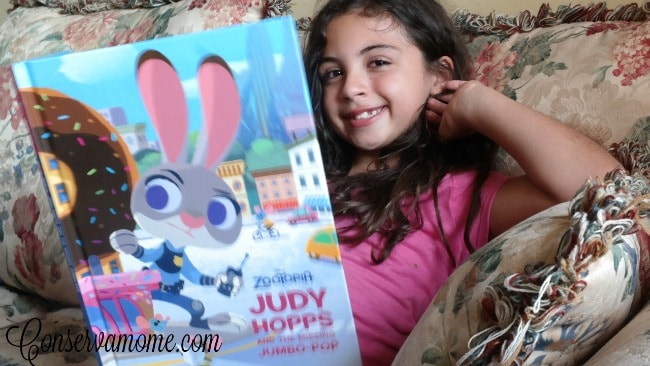 In the CD you'll find Shakira's new song Try Everything. My girls love it and play the CD continuously, which I'm loving because the song is so cute! It's not everyday we agree on music. You can check out the song below 😀

The POP Vinyl toys are my personal favorites. These are so cute! You can grab Judy, Nick and even Flash the Sloth over at Amazon for a sweet low price!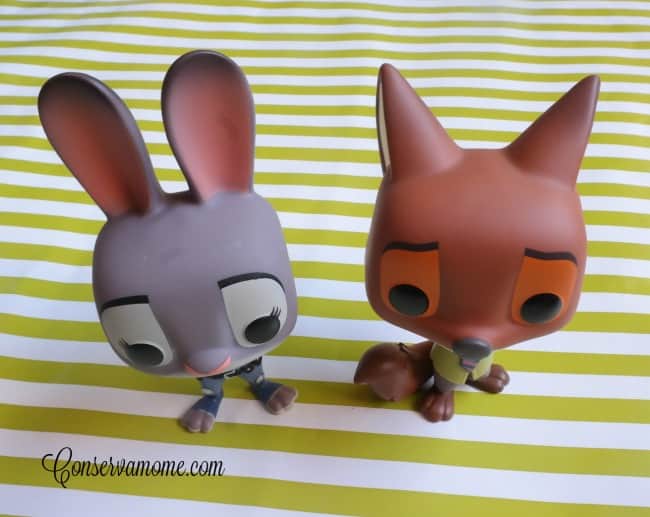 Even 5.0 has had a blast with these fun toys. He loves Nick Wilde and has a blast playing with him! They've become fast friends.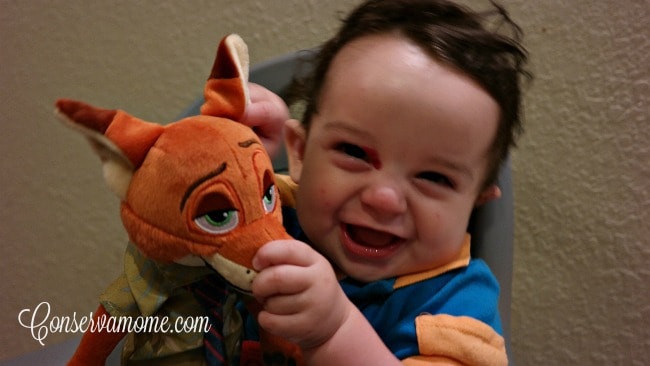 Any ZPD Bunny officer needs their special carrot pen to help them solve the newest case. Your kids (and you ) Will fall for this fun pen that repeats some of the funnest phrases from the movie. This fun pen also lets you  record your thoughts and play them back. Perfect for on-the-go investigations! This will definitely be a favorite! Plus not a bad idea for a mom like myself who forgets everything 😉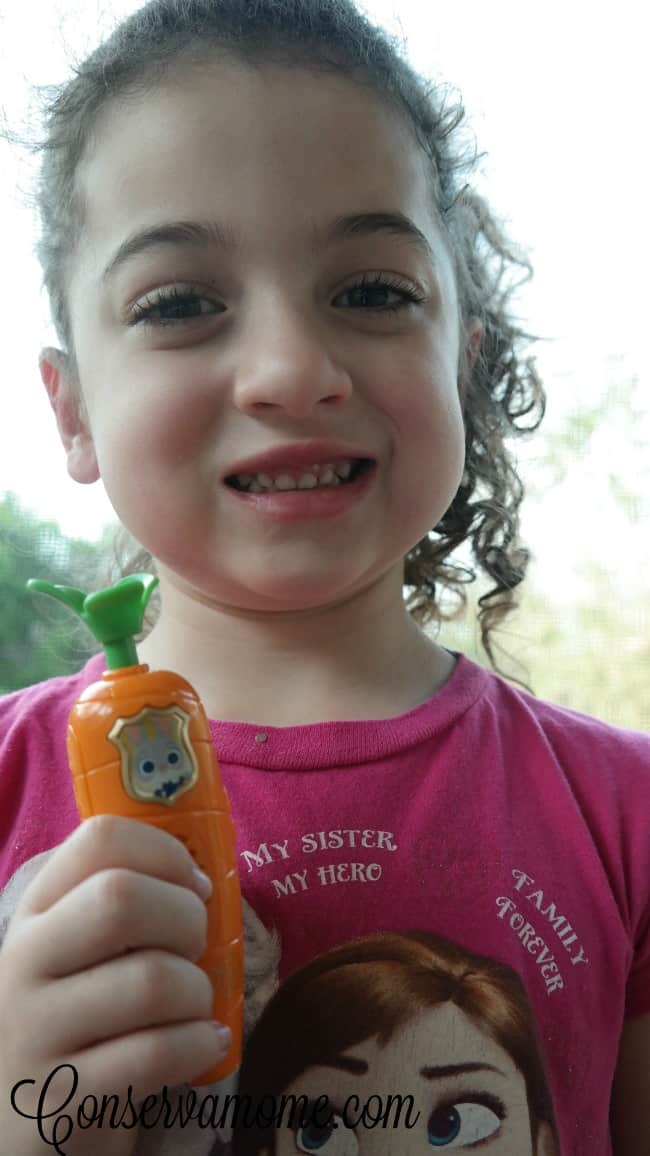 This is just a glimpse of all the amazing products available from Disney's Zootopia. I'm dying with cuteness at all the fun products around. I am definitely going to be adding more of these fun products to our collection. I've got my eyes on a cute Flash Coffee Mug I may just need to get next.
With Easter around the corner wouldn't some of these cute products be perfect in your little one's basket?
Disney's Zootopia hitting theaters March 4th! In the meantime check out a fun preview below of Disney's Newest Animated film Zootopia.

Stay up to date with all the Zootopia fun and get social with it:
Like ZOOTOPIA on Facebook: https://www.facebook.com/DisneyZootopia

Follow ZOOTOPIA on Twitter: https://twitter.com/DisneyZootopia
Follow Disney Animation on Instagram: https://instagram.com/disneyanimation/
Visit Disney Animation on Tumblr: http://disneyanimation.tumblr.com/
Visit the official ZOOTOPIA website here: http://movies.disney.com/zootopia
Don't forget it hits theaters this Friday March 4th!