Bananas are such a delicious fruit. However, did you know they are packed full of surprises? Check out 10 Great Uses for Bananas & It's Not Just for Eating!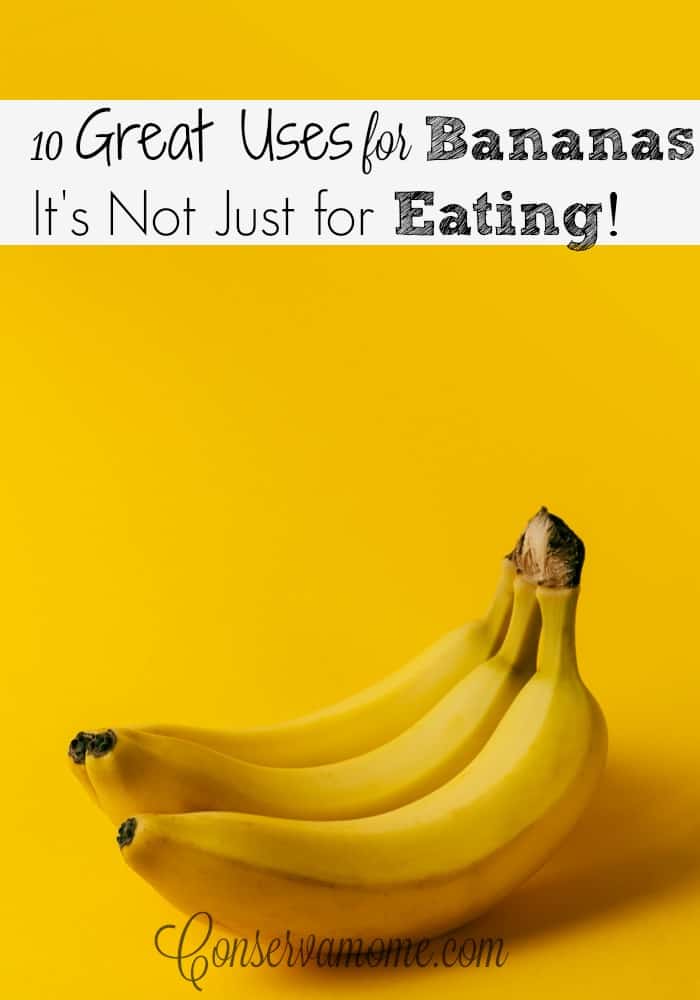 Sure we love banana bread, banana smoothies and banana yogurt. However, did you know there are some great uses that are beneficial to our everyday life? Not only are banana's delicious treats but their health benefits are endless. Here are 10 Great uses for Bananas you probably hadn't tried.
Yellow is For bananas not for teeth!  Rub banana peel on your teeth for about two minutes every time you brush and you'll be well on your way to that perfect smile.
Itch Be Gone! Rub some banana peels on the bites to alleviate the itch.
Frogs Don't Eat Bananas and that's probably why they have warts 😛.Bananas are rich in potassium, which is said to help treat warts.
Don't just toss it,re purpose it! Dried ground banana peels make a fantastic mulch for seedlings and new plants.
Yummy in your tummy and gorgeous on your dishes! Polish leather and silver! Instead, rub banana peels on the surface and buff with a cloth.
Grow them big! Dried ground banana peels make a fantastic mulch for seedlings and new plants.
Puff is for Pastries… According to medical experts, consuming a banana daily can help reduce puffy eyes. Bananas contain high amounts of potassium, which counter sodium reaction that lead to fluid retention. So eat away and get rid of the puffy eyes.
Fiber FULL! Banana is rich in pectin, a fibre that aids digestion and eases constipation it contains 16% of the daily recommended amount of fiber.
Treats Diarrhea!Diarrhea can lead to dehydration as it drains out the electrolytes from the body. The high levels of potassium in banana helps replenish the lost electrolytes and prevent dehydration.
Banana peels ink right off! Rub the white side onto the discolored areas and watch the stains disappear. The natural oils in the peel will attract the oils in the ink, weakening the pigment's bond with the skin for easy removal.
Looking for more Life & Home Hacks? Check out 15 Amazing uses for Epson Salt.