Ready to upcycle your old cereal boxes? Check out 20 DIY Creative & Cute Cereal Box Crafts you can make!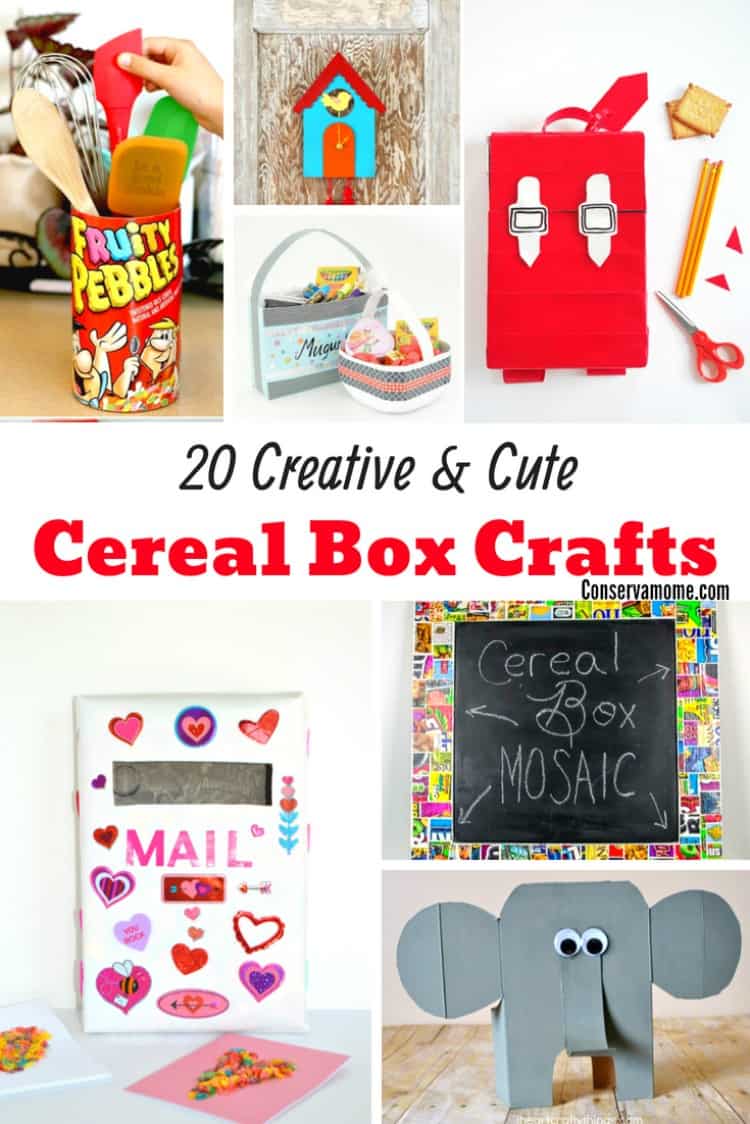 20 DIY Creative & Cute Cereal Box Crafts
Schools closed which means you'll probably be looking into ways you can keep your kids fed and entertained. There are so many great parenting hacks going around right now to help us survive the chaos that has ensued. Here's a cool way to survive the kids being home from Saving Savvy couple that includes a delicious recipe using cereal.
You can even transport yourself to Disney world with leftover Krispy cereal thanks to these magical Mickey Mouse Krispie treats. Whatever you decide to do keep the Cereal boxes because they'll continue the fun!
This fun post will make sure you do both! Because let's face it sure you can aspire to make delicious homemade breakfasts every morning but #life happens and you realize ehhh maybe cereal is a better path to take after a while.
You can own this parenting game though by making some pretty amazing crafts. All with cereal boxes, that would otherwise be thrown in the garbage.
So head below and check out how easy it is to put together a fun craft using some of your favorite brands.
Some can be the perfect gift for that eclectic person, others are a blast for some rainy day fun.