Ready to upcycle your old cereal boxes? Check out 20 DIY Creative & Cute Cereal Box Crafts you can make!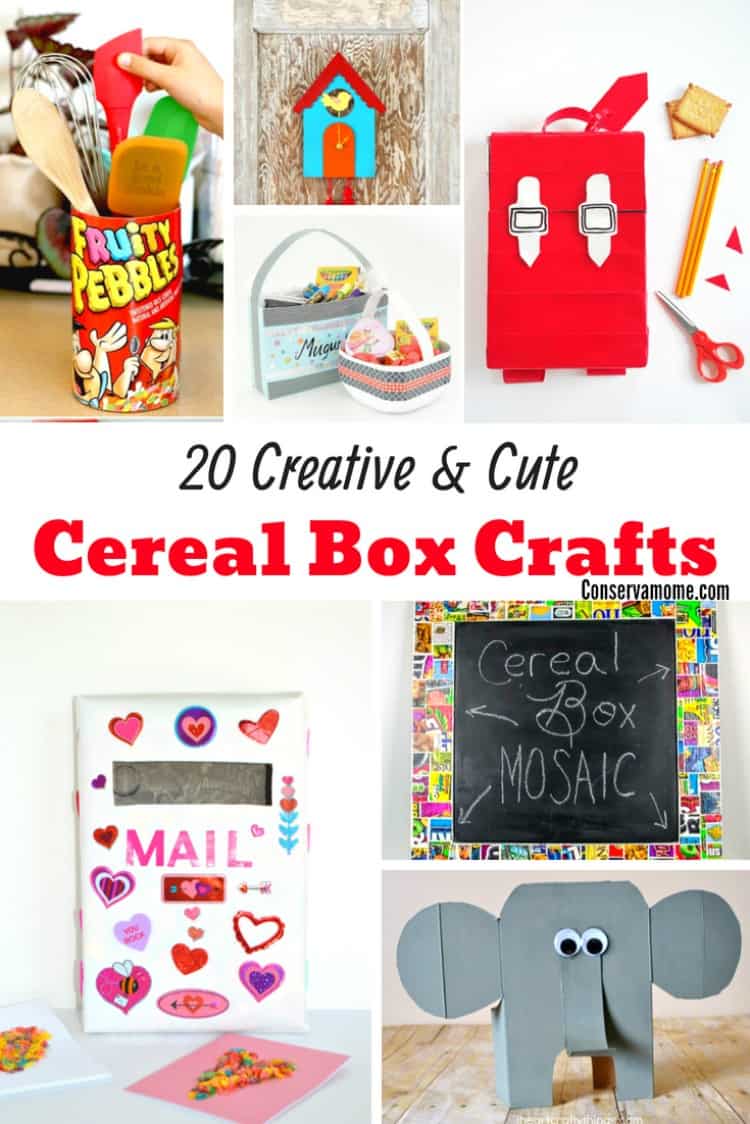 It's summertime which means you'll probably be looking into ways to keeping your kids fed and entertained. This fun post will make sure you do both! Because let's face it sure you can begin the summer making delicious home made breakfasts every morning but #life happens and you realize ehhh maybe cereal is a better path to take after a while.
You can own this parenting game though by making some pretty amazing crafts using cereal boxes that would other wise be thrown in the garbage.
So head below and check out how easy it is to put together a fun craft using some of your favorite brands. Some can be the perfect gift for that eclectic person, others are a blast for some rainy day fun.
DIY Tote Bag from number-2-pencil.com
Elephant Craft from iheartcraftythings.com
DIY Robot†from craftsbyamanda.com
Mini Notebook†from cremedelacraft.com
Cereal Box Mosaic Frame from infarrantlycreative.net
Upcycled Cuckoo Clock†from dukesandduchesses.com
DIY Fruity Pebbles Cereal Box Utensil Holder from princesspinkygirl.com
Winter Diorama from craftsbyamanda.com
Cereal Box Mailbox†from aboutamom.com
Recycled Cereal Box Backpack for Kids from error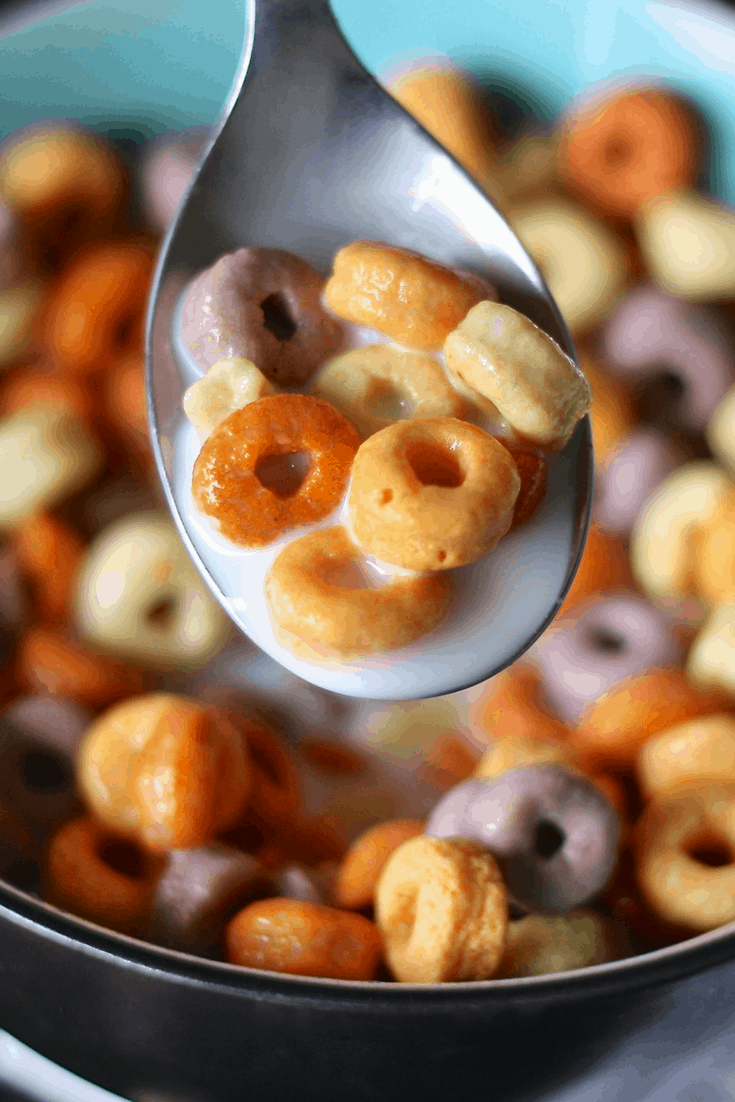 Cereal Box Totes from somewhatsimple.com
Kid Crafting-Monogram Letters†from agirlandagluegun.com
DIY Magazine Holders from creativejewishmom.com
DIY Cardboard Crowns†from momtastic.com
DIY Piggy Banks†from kixcereal.com
Miniature Mid-Century Modern House from triedandtrueblog.com
Pocky Memo Box from onelmon.com
Tissue Box School Bus and Cereal Box School†from kixcereal.com
DIY Cereal Box Notebook from mollymoocrafts.com
DIY Easter Baskets From Cereal Box & Milk Jug from vikalpah.com
Valentine's Love Bugs†from kixcereal.com
Looking for some more fun craft ideas? Check out this fun round up of 20 Cute and fun toilet paper roll crafts ideas and another round up of 18 Upcyled crafts !
It's amazing the fun you'll have with some products that would otherwise have made it to the garbage 🙂