Are you ready for a homemade popsicle recipe that everyone is going to love? These Fruit Popsicles with Coconut Water recipe are refreshing, natural, and sweet!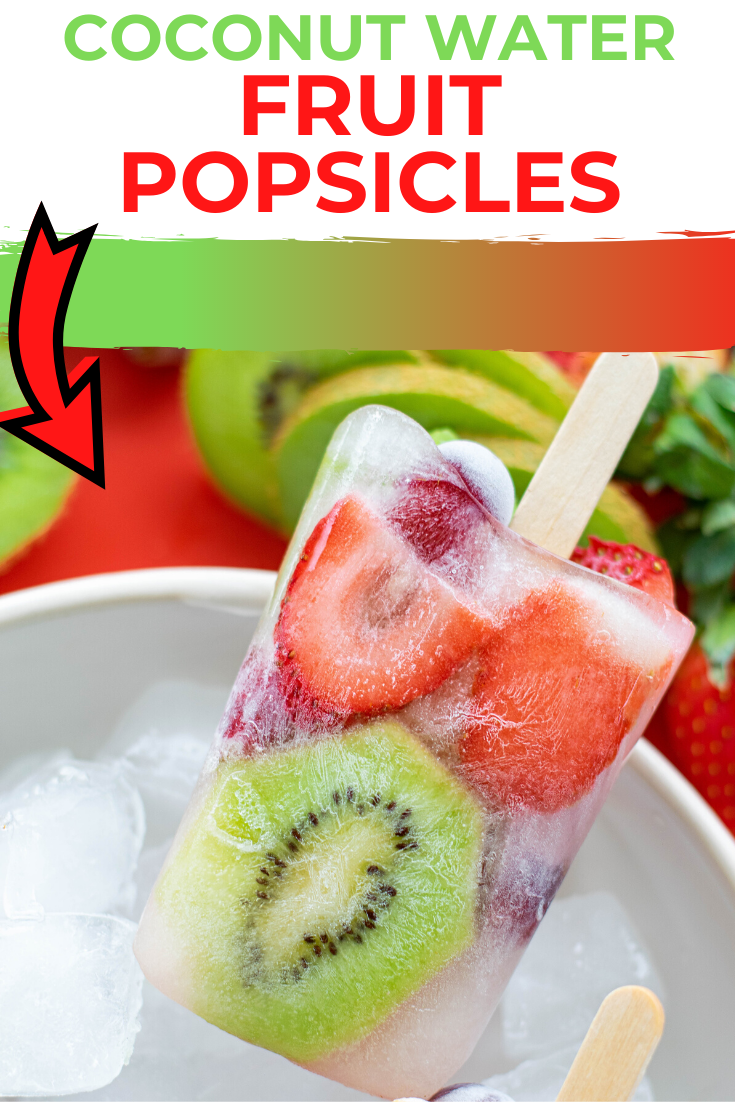 *This post contains affiliate links. That means that if you make a purchase after clicking on a link I may earn a small commission at no extra cost to you.
Fruit Popsicles With Coconut Water
I'm not gonna lie. While I had initially made this recipe up for the kids, I quickly realized that this one was too good for me to pass up on. And now that the hot months of summer are here, I've kicked my feet up a few times already and enjoyed a fruit popsicle or two on the porch.
Because when it comes to eating a healthy sweet treat that literally melts in your mouth, I can't recommend this one any higher. I love the cool temperature paired up with the texture of the fruit as it melts. And when I get to eat a piece of kiwi or strawberry after indulging in the frozen coconut water, it really is quite a wonderful taste and flavor.
If you're ready to have a homemade popsicle in the house that you won't feel bad for the kids eating (or yourself!), these coconut water popsicles are seriously the best!