Looking for some fun Sensory Play that with a magical twist? Then look no further! Help your little one search for their pot of gold in this St.Patrick's Day Sensory bin idea.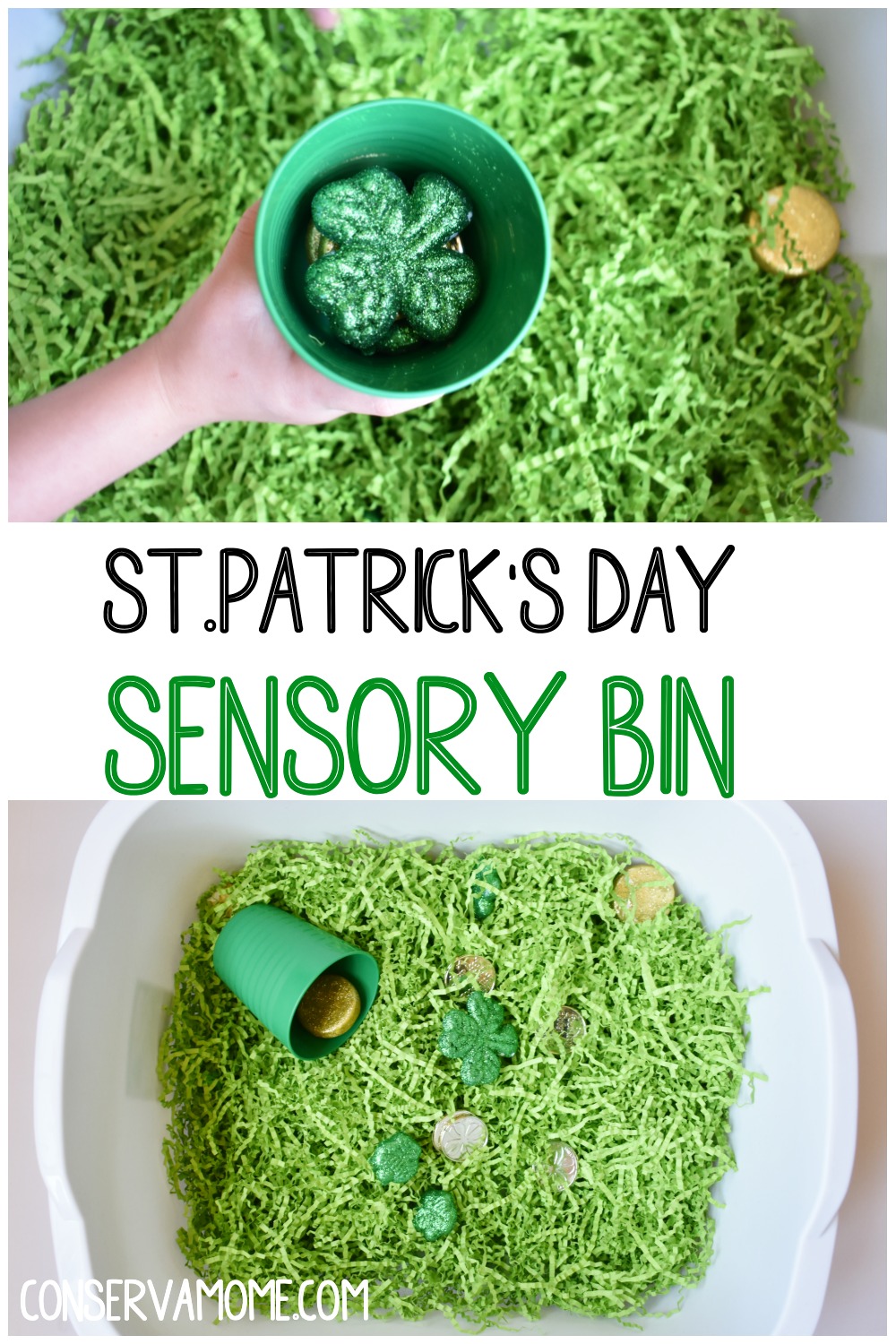 St.Patrick's Day Sensory Bin Idea
As a parent I struggle with doing a million things while making sure my kids aren't glued to the TV. It's especially hard with the little ones. I mean isn't it easier for them to sit and binge watch Paw Patrol sometimes? That's why Sensory bins are so important to me. Because I've noticed even when they have a million toys to play with after a while it's like they have none.
However, Sensory bins are the toy that keeps on giving and going. Studies have shown the importance of Sensory play. That's why I have tons of Sensory bins here in my home that I've made out of various fun items. This always feels like a proactive direction in parenting for me. Especially when the weather isn't where it should be and outside play isn't an option. Because I have tons of ideas, I will begin sharing them with you all because who couldn't use the inspiration right?