These Oreo Truffle Birds Nest treats are perfect for spring! They're the cutest and taste amazing as well. Plus, it's a great recipe to have little helpers join in on the fun, too! If you're looking for a family fun recipe that everyone can help with, this recipe is going to help you do just that. Most important they're a delicious and easy spring dessert idea .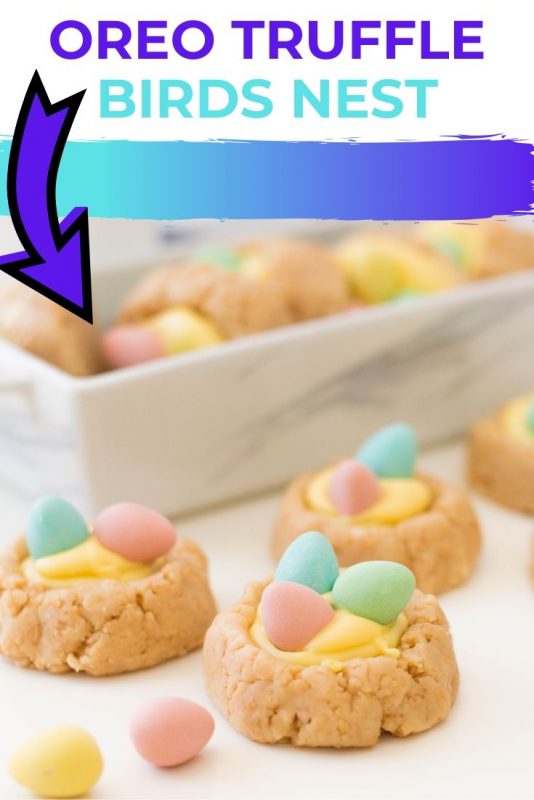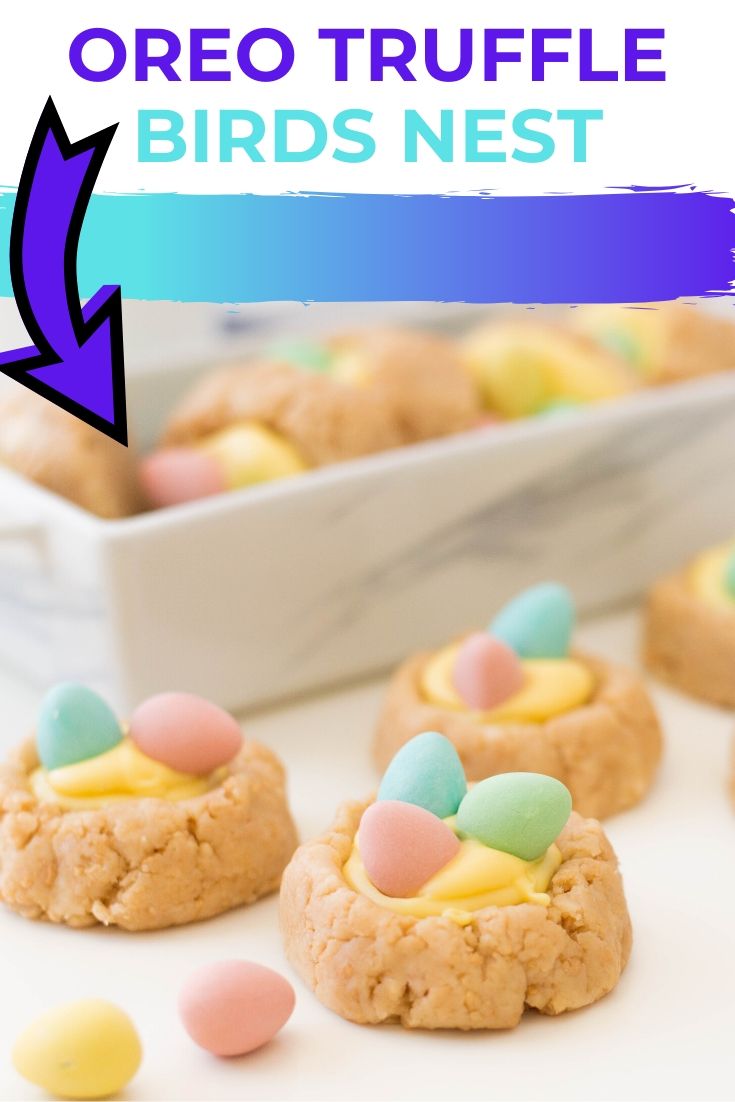 *This post contains affiliate links. That means that if you make a purchase after clicking on a link I may earn a small commission at no extra cost to you.
Oreo Truffle Birds Nest
Did I mention that these Oreo truffle treats only have four simple ingredients needed?! It just doesn't get any easier than that!
And as you can tell from the picture above, they really do look like a cute little bird's nest. If the kids are helping with this recipe, they're going to love adding in the candy eggs for the final touch.
As long as we're counting the blessings for why this recipe rocks, don't overlook the fact that you don't actually even have to turn on or use your oven at all. How many desserts out there can you actually say that for?
A delicious and easy Spring Dessert idea
If you're looking for a fun springtime treat that is certain to bring smiles to everyone's faces, this is the one for you. (Don't forget that this is a fun family recipe and the more the merrier to join in on the creating!)
Let every person create their own nest and enjoy it once the remaining steps have been followed. It's always fun to eat what you make!