This gorgeous Pot of Gold St.Patrick's Day Slime recipe will be a huge favorite with all your slime lovers at home!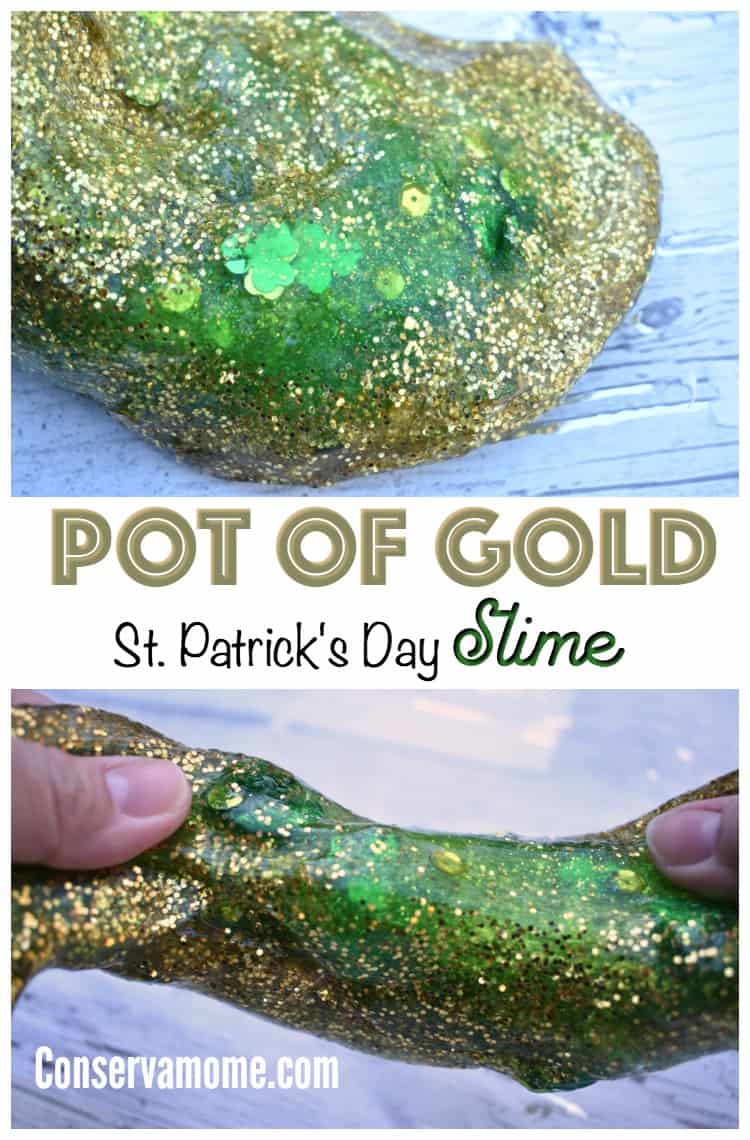 Pot of Gold St.Patrick's Day Slime Recipe
My kids are SLIME CRAZY! They love making different slime recipes. We've probably spent hundreds of dollars on various slime recipes. Something I'm pretty sure most parents have done with the slime crazy.
Although the kids are the big slime fans, I'm not going to lie, I love making it with them. We love coming up with various colors and textures. Even though we've tried a lot of different recipes from non borax to borax, I can honestly say I think our favorite involves using borax.
It seems the texture is always spot on. A favorite recipe we've come up with and done a couple of times already (because when you have 6 kids everyone wants a piece of the pie) is this Pot of Gold St.Patrick's day slime.
This recipe combines two gorgeous colors that could stand alone beautiful by themselves but mixed because such a gorgeous creation!
Out of all the holiday themed slimes we've made I think this one is my favorite. Through and through it sounds more complicated than it is because you're in essence making two slimes, but in the end the product is gorgeous.