Tired of spending money at the store on chalk for the kids over and over again? Why not try this simple Homemade Sidewalk Chalk recipe to make your own instead?! This is a great DIY Sidewalk Chalk recipe.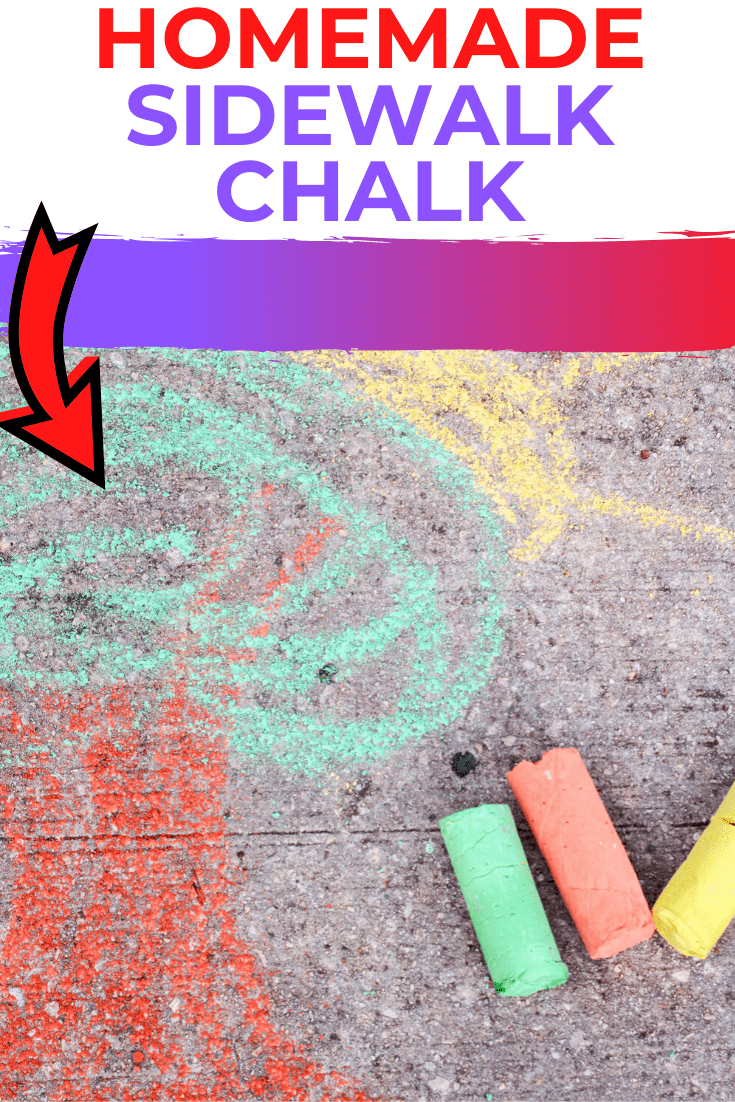 *This post contains affiliate links. That means that if you make a purchase after clicking on a link I may earn a small commission at no extra cost to you.
Homemade Sidewalk Chalk
Even though it's a simple process to head to the store to buy chalk, it's actually a lot of fun to make it at home as well. I've found that when I make something that the kids are going to also use to be creative, they love to jump in and help with the process!
So while they're excited about the end result being homemade chalk that they can take outside to play with, they're also just as excited to be able to create and craft it on their own, too.
And let's be honest…since summer is here, the shortage of sidewalk chalk at the stores is real! Instead of driving all over the town, just make your own instead.
Make certain to check out this Sidewalk Foam Paint as well. It's another fun outdoor activity that the kids are certain to love! Read more…