We all know that playdough is fun to play with but did you know that edible playdough recipes are a thing, too? And even though you've probably told your children time and time again to NOT eat their playdough, these recipes are ones that they can actually nibble away on, should they choose to!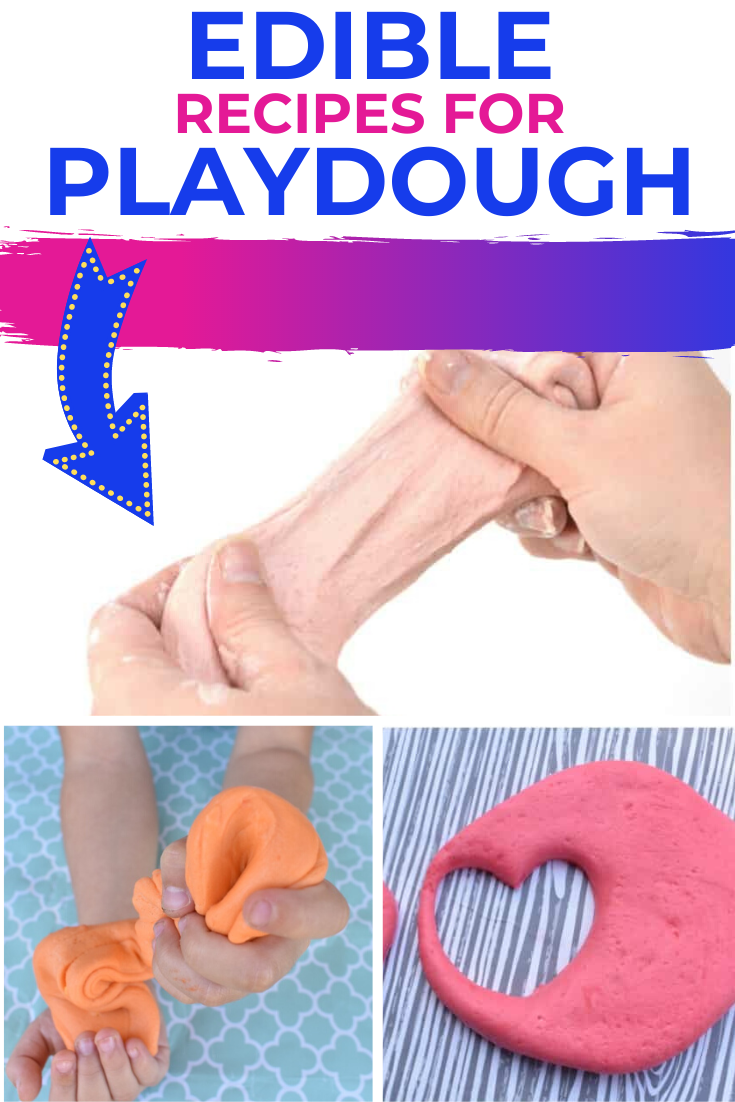 This post contains affiliate links, if you make a purchase I will earn a small commission at no cost to you.
Easy Edible Playdough Recipes The Kids Will LOVE
I'm the type of person that has a love/hate relationship with playdough but ONLY in the fact that I'm constantly telling the kids to keep it out of their mouth. So imagine how much relief I found when I realized that I could make my own edible playdough and let the kids have a snack if they wanted to.
The best part about these playdough recipes listed below is that they're a great way to let the kids use their senses. They can feel the playdough, smell the playdough, and taste the playdough to really understand the entire process.
If you have a kiddo who puts playdough in their mouth, you might as well make it tasty for them, right? Here are some super simple edible recipes that you can easily make up.