This delicious recipe for Chocolate Turtle Apple Slices will be a huge hit. Easy to make and delicious to eat. This is a delicious and unique Chocolate dessert idea.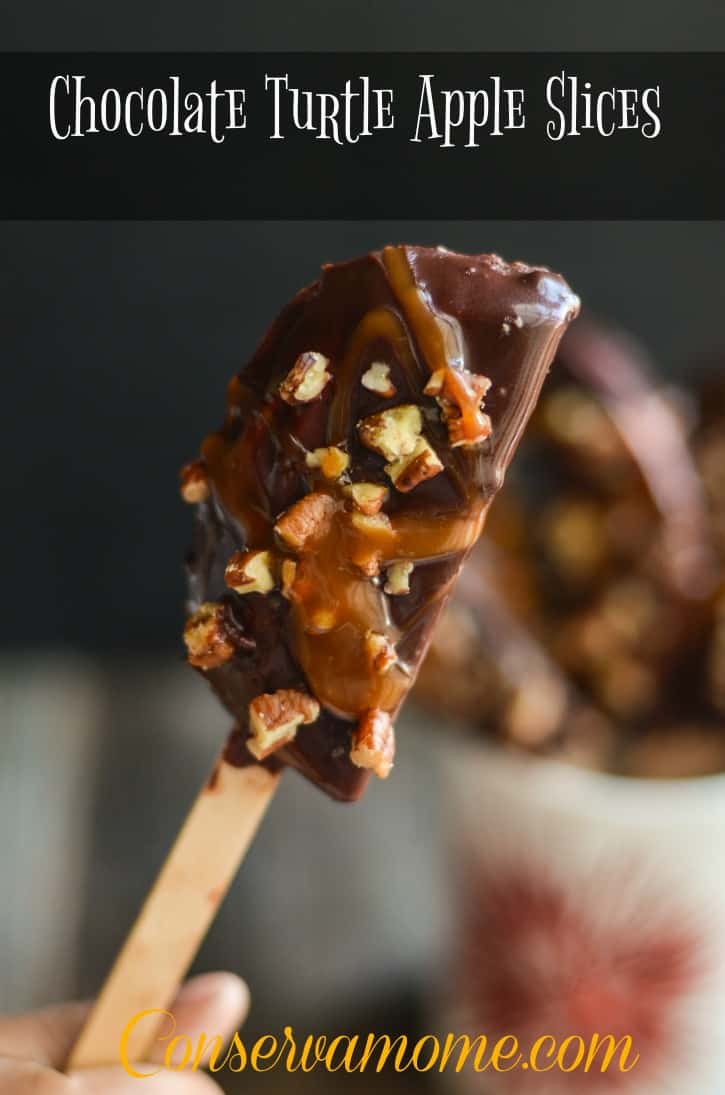 Chocolate Turtle Apple Slices
There is so much to love about this recipe. Words can't describe the pure deliciousness of apples covered in chocolate, caramel and pecans.
Let's face it, it's the best combination of salty and sweet all rolled into one delicious decadent treat. Most important it's easy to make. Make these fora a party, gathering or just because.