Don't stress when it comes time for dinner, check out these 20 Quick & delicious 15 Minute Meal Recipes that will simplify dinner time.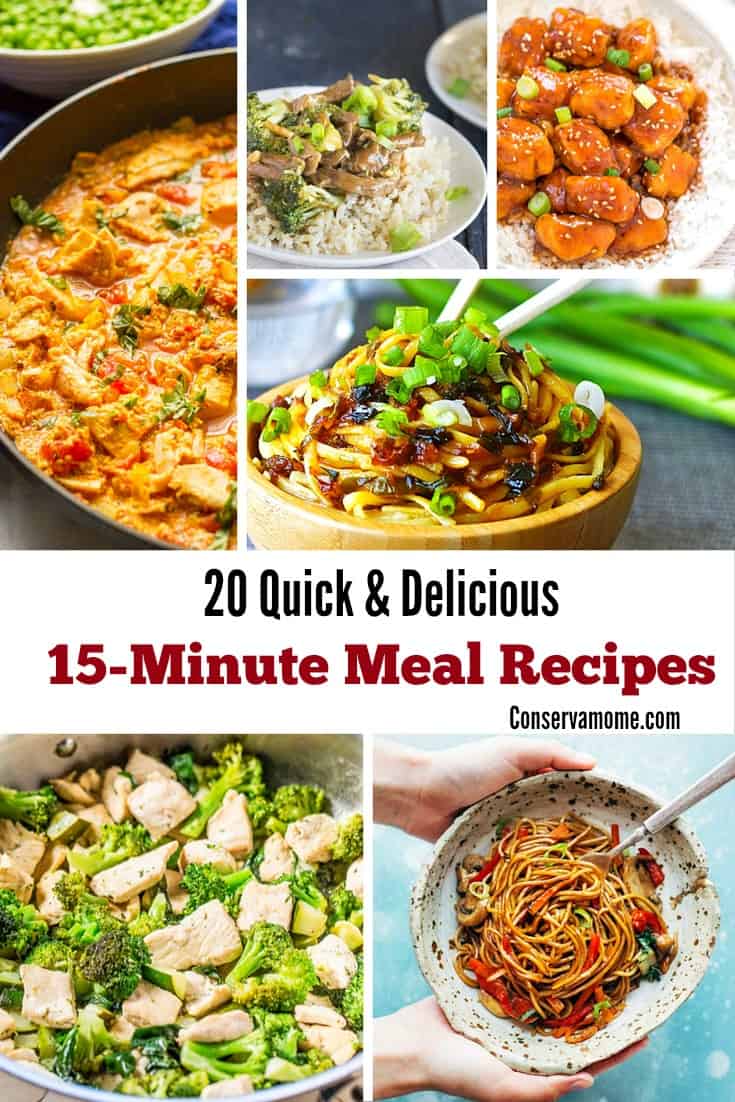 Delicious 15 Minute Meal Recipes
Every afternoon I feel like anxiety and frustration set in because bah I have to make dinner! I usually have some ideas in my head or I've started dinner earlier but there are night where I realize I don't have too much time to prepare things.
So that's why I've put together this list of 20 Quick & Delicious 15 Minute Meal Recipes to help my readers be a little less stressed when it comes to dinner time.