Making Valentine's Day Cards doesn't have to cost a fortune or take a lot of time. These free printable Valentine's Day cards are perfection and will cost about $5 for a class set.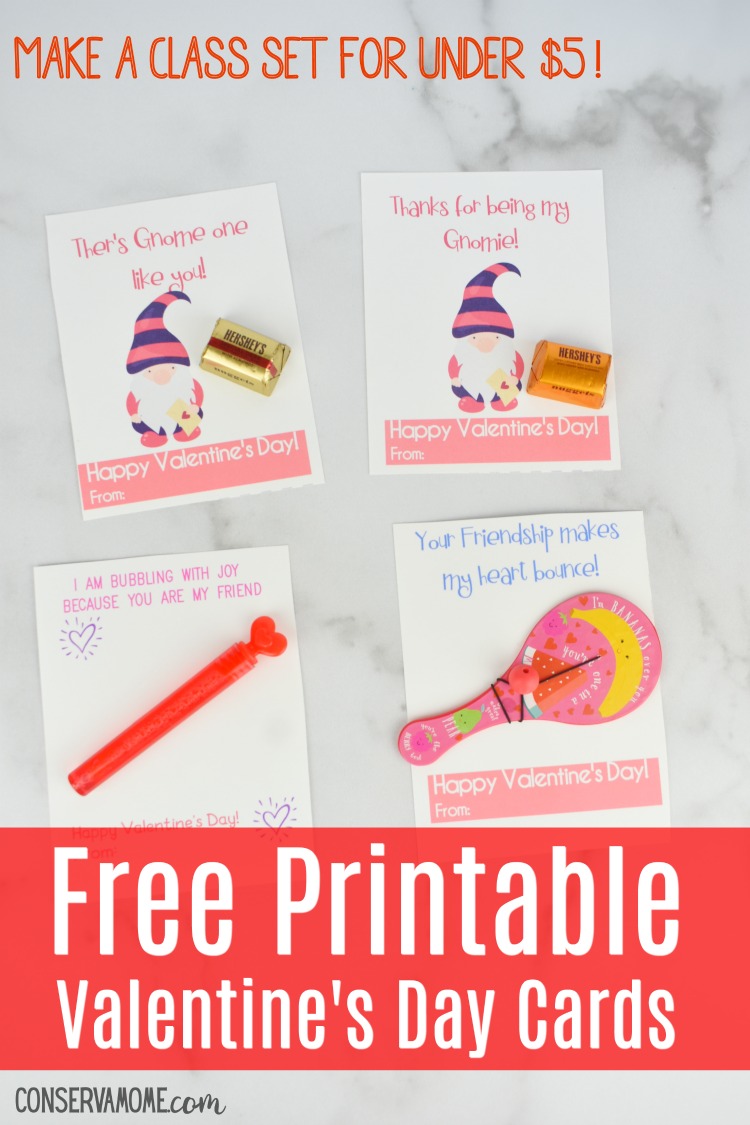 Free Printable Valentine's Day Cards
With 3 kids in grade school, I may have to take out a small loan to get their Valentine's Day cards made this year. Throw in food allergies and non candy classrooms you're stuck with very little selections. We're also super busy and who has time for complicated Valentine's Day Cards. Well, do I have the solution for you. Finally, the days of store bought or complicated homemade cards just got thrown out the win. I've put together some adorable Free Printable Valentine's day cards that are easy to make and will cost you under $5 for a class set!
These adorable & did I mention free printable Valentine's Day cards aren't just cute but crazy easy to make. All you'll need is white cardstock which I buy by the boatload. You'll also need double sided tape and the corresponding "treat" for the card.
Have kids with food allergies? No problem because two of the cards are non food Valentine's day cards. The Gnome cards can include a candy or sticker!
There's so much you can do with these cards, add stickers, bows or a toy.
Read on to see how easy each card was to make.