Summer is upon us. Which means down time and relaxation! Kick Back with some delicious Mocktail Recipes that forgo the alcohol but not the flavor! Check out 100 Refreshing and Delicious Mocktail Recipes.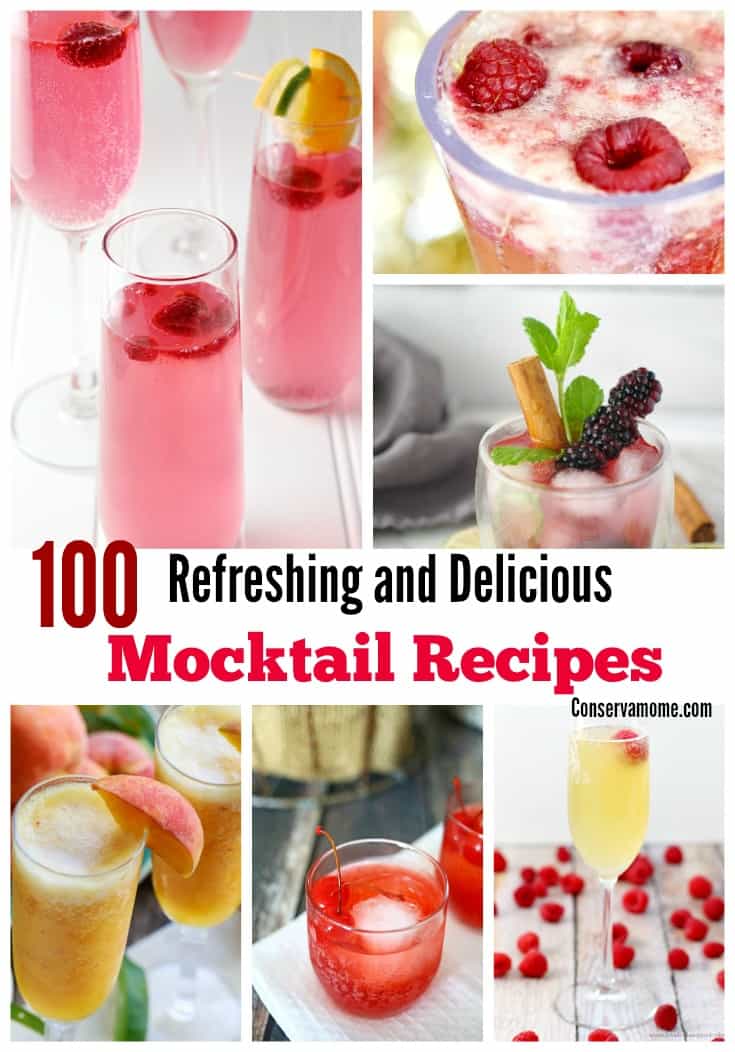 1oo Refreshing and delicious Mocktail Recipes
Summer is approaching and being pregnant can be a bit of a challenge. Staying cool can be tough and hosting (or going to) parties and BBQ's can be a bit tough when everyone is walking around with delicious and refreshing cocktails while one sips on a ginger ale or water. So that's why I'm here to save the day with 100 Refreshing and delicious Mocktail Recipes to help make any event a delicious hit and also cool you down while the dog days of summer approach.
Most important these recipes are great aren't just perfect for pregnant women but for people who just don't like the taste of alcohol or for a fun kids party! These recipes are so delectable and amazing you won't miss the spike in any of these drinks. Check them out for yourself and see how delicious non alcoholic Mocktails can be!