Are you looking some a recipe to create delicious Patriotic Popsicles ? Look no further than these Star-Spangled Creamsicles. They're the perfect "cool" treat for the hot summer sun.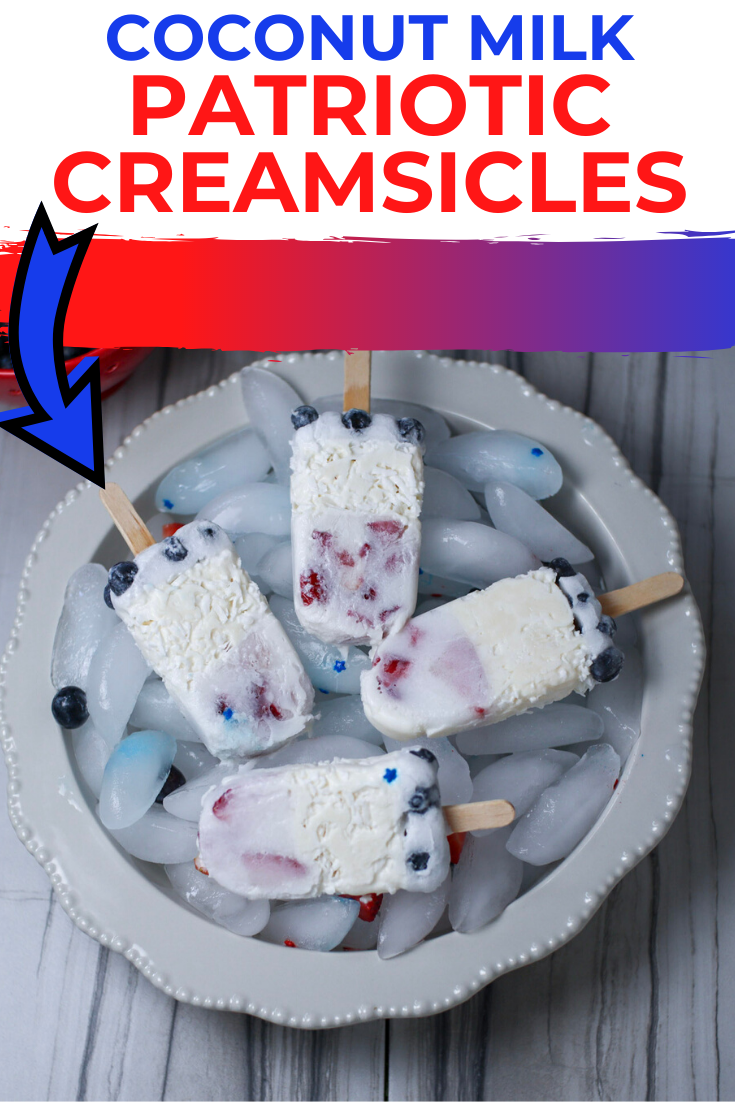 This post contains affiliate links. That means that if you make a purchase after clicking on a link I may earn a small commission at no extra cost to you.
Patriotic Popsicles – Delicious Star-Spangled Creamsicles
We love homemade popsicles in our house. So much so, that we pretty much have a favorite one for each different time of the year. Our other favorite summer popsicle recipe are these Fruit Popsicles With Coconut Water, which we just can't get enough of either.
But what we love most about this creamsicle recipe, is that it's really, really creamy and really fills you up. It's the same temperature as a popsicle but definitely tastes a lot more like ice cream than a popsicle does.
With the 4th of July coming up, we've already agreed that these are the treats that we're going to make and have on hand for our evening snack. Because sitting outside and watching the fireworks with a patriotic popsicle in hand sounds just about like the best night ever.