These delicious Banana Cream Cookie Cups are going to be the hit of any gathering. Check out how easy it is to make them.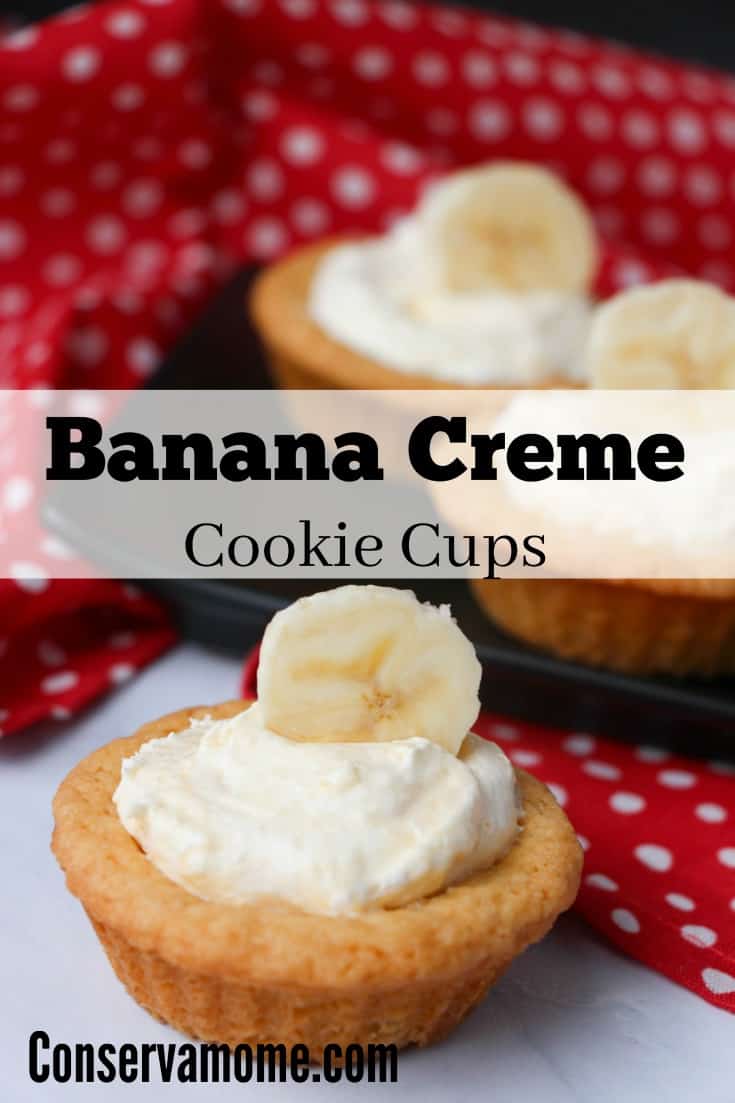 Banana Cream Cookie Cup Recipe
My kids love bananas. I can't keep them in the house long enough to make banana bread. So when I find a recipe that includes the delicious taste of bananas without the crazy wait or hard work, I'm all in! That's why I'm bananas (no pun intended) over these delicious Banana Creme Cookie Cups. They're incredibly easy to make and best of all perfect for a party, gathering or get together .