Your Pantry doesn't have to be a chaotic mess thanks to these 20 Smart Pantry Organization ideas that will be easy to implement in your home. This is the perfect assortment of House Organization ideas.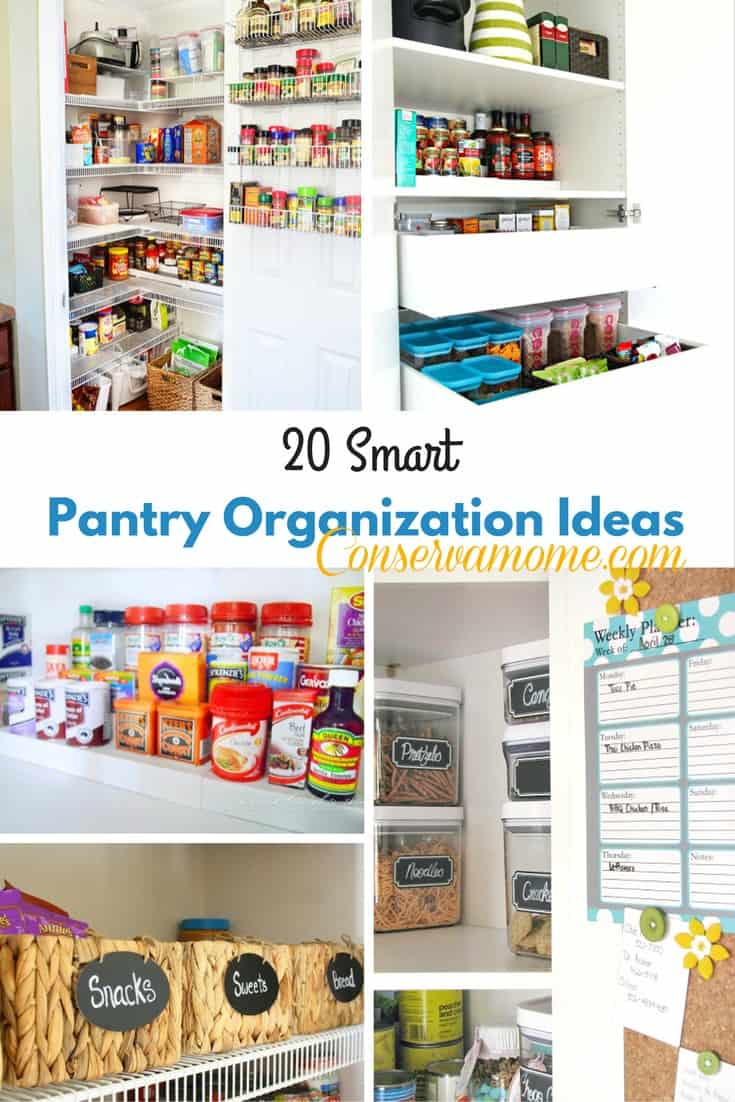 Smart Pantry Organization Ideas
Pantries can become a bottomless, chaotic pit. Sadly, when that happens you might as well throw money in the garbage because you end up tossing so much food in the garbage due to expiration. So I'm here to help you organize the chaos with 20 Smart Pantry Organization Ideas that will help kick the clutter to the curve.