Looking for a fun DIY minecraft inspired craft? Then check out this DIY Minecraft Steve Toilet paper roll craft. Just print, color, cut and glue and you have a fun toilet paper roll craft for a party or screen free fun!

DIY Minecraft Steve Toilet paper roll Craft
Minecraft is huge in our home. My kids love to play it. I've even put together 10 fascinating minecraft facts to impress your kids !
Minecraft is so much fun and can keep them entertained for hours! That's why I've made this minecraft inspired steve toilet paper roll. This is a fun screen free craft when you want to get your kids away from the screen but still let them enjoy the things they love like minecraft.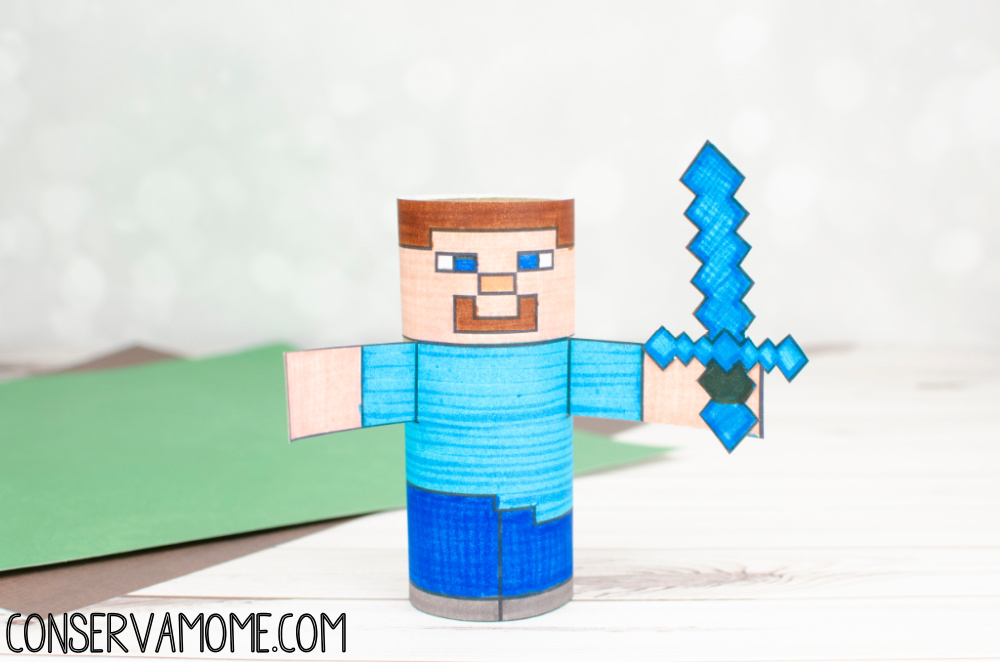 This Minecraft Toilet paper roll craft is also a great party favor for any minecraft party. You can include it as a fun craft station. Just print out on cardstock, color, cut and glue.