Are you looking for some easy meatless meals for let? Then you've come to the right place. Read on to check out 40 easy meatless meals perfect for Lent that will delight your family!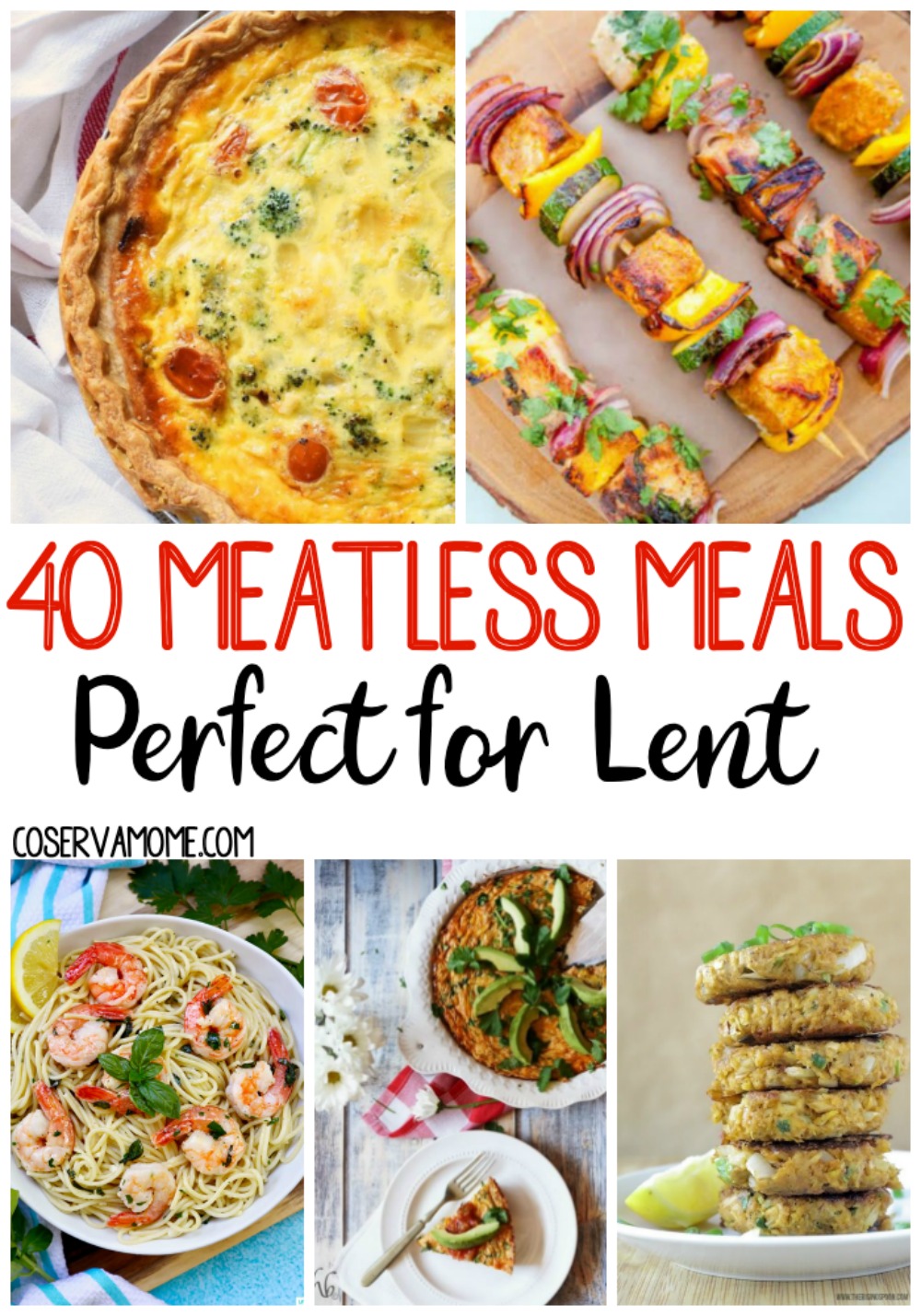 Easy Meatless Meals for Lent
Lent is just around the corner. Which means for Catholics world wide (and some Protestant denominations) a time of Abstinence from meat during Fridays in lent.