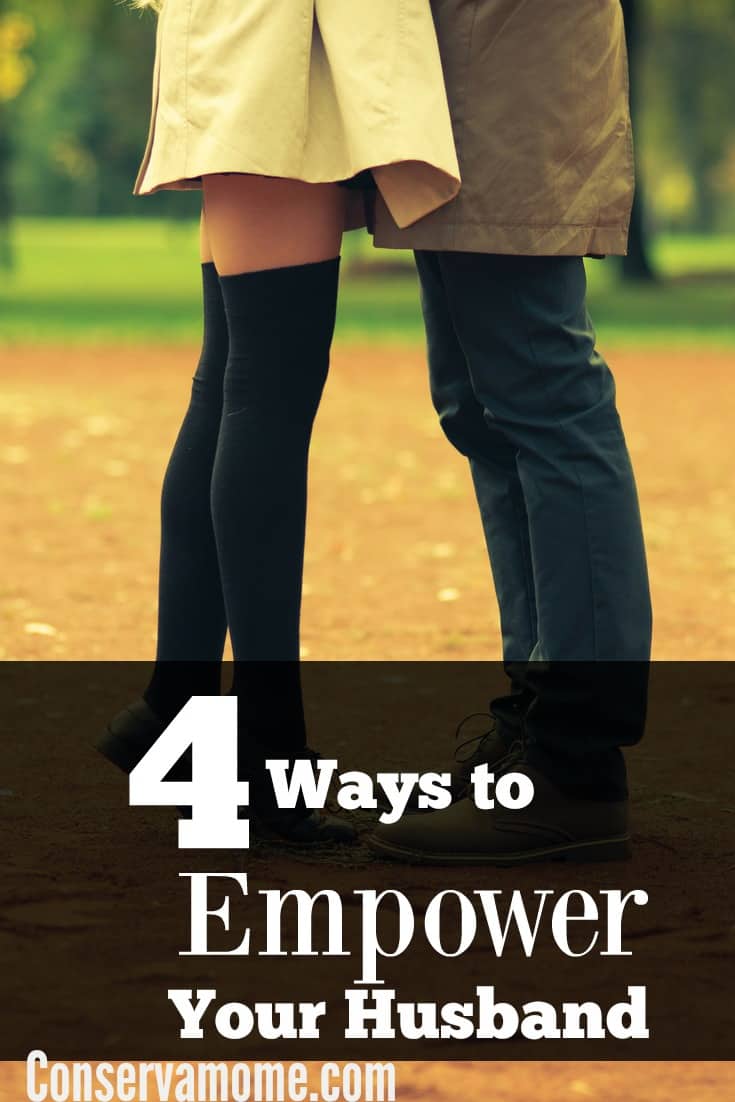 Four Ways to Empower Your Husband
There comes a time in your relationship that you realize your life is not based on a Hallmark movie.  Everything is not flowers and rainbows.  Marriage is tough.  Through the good times and the bad, in joy and in sorrow…Marriage is a commitment and you have to learn to lean on one another to get through it all.  As women we tend to take everything on by ourselves, because no one can do it better.  Am I right?  However, part of having a successful marriage is one where we can rely on, trust and empower your spouse.
Here are 4 simple things you can do to encourage and empower your husband:
1. COMPLIMENT HIM.
It's very easy to focus on what he didn't do or hasn't done.  The honey-do list is still a mile long, the garage needs cleaning and that garbage disposal has yet to be fixed.    Think about it though, how often do we really thank him for the things he does do?  Big or small, let him know you appreciate him and that it isn't going unnoticed.  And the compliments don't have to stop there.  Tell him how sexy he looks in that new suit, or how you love that beard he's been working so hard on growing.  Stroke his ego a little bit and he'll stand a little taller.
2.  LISTEN AND ENGAGE.
You may not share all the same interests, but it is important to acknowledge that you are listening when he has something he wants to share with you.  So let him gush about how much his golf swing is improving, or how things are really lining up with his fantasy football team.  Listen.  Ask questions.  Show interest.  DON'T put him down or the things he takes interest in.  They are important to him so naturally he wants to share that with you.  Just as equally, when he confides in you over things that may be bothering him, lend an ear and let him know you are there whether he just wants to talk or needs guidance.  Being a supportive wife will empower him.
3.  TRUST HIM.
Don't just say you trust him, show him.  Give up your need to want to do and control everything and trust him with something really important.  Whether it's paying the bills, scheduling playdates, or planning a party, pass the reigns to him and trust that he can do it.  Yes it may be scary for you to let go of something so important, but he will appreciate the vote of confidence in him.
4.  BE AFFECTIONATE.
It's very easy to get caught up in our lives and daily routines and forget to spend time with each other.  So often we end up just passing each other by with quick hellos and goodbyes between work and sleep.  Make an effort to kiss your husband good morning.  Take the time to hug him when he gets home from work like you've missed him more than anything in the whole world.  Hold hands.  Rub his shoulders after a long day.  Men want to be desired and by doing so you are building confidence and security in your relationship.
We want and think of our men as the big, strong protectors of the family, but they need encouragement and faith to persevere.  Follow these simple things daily to empower your husband.  Believe in him and he will believe in himself.
Save