Looking for a fun way to work on your little one's literacy skills? Check out this fun St.Patrick's Day Literacy Memory Match activity that is versatile, fun and inexpensive.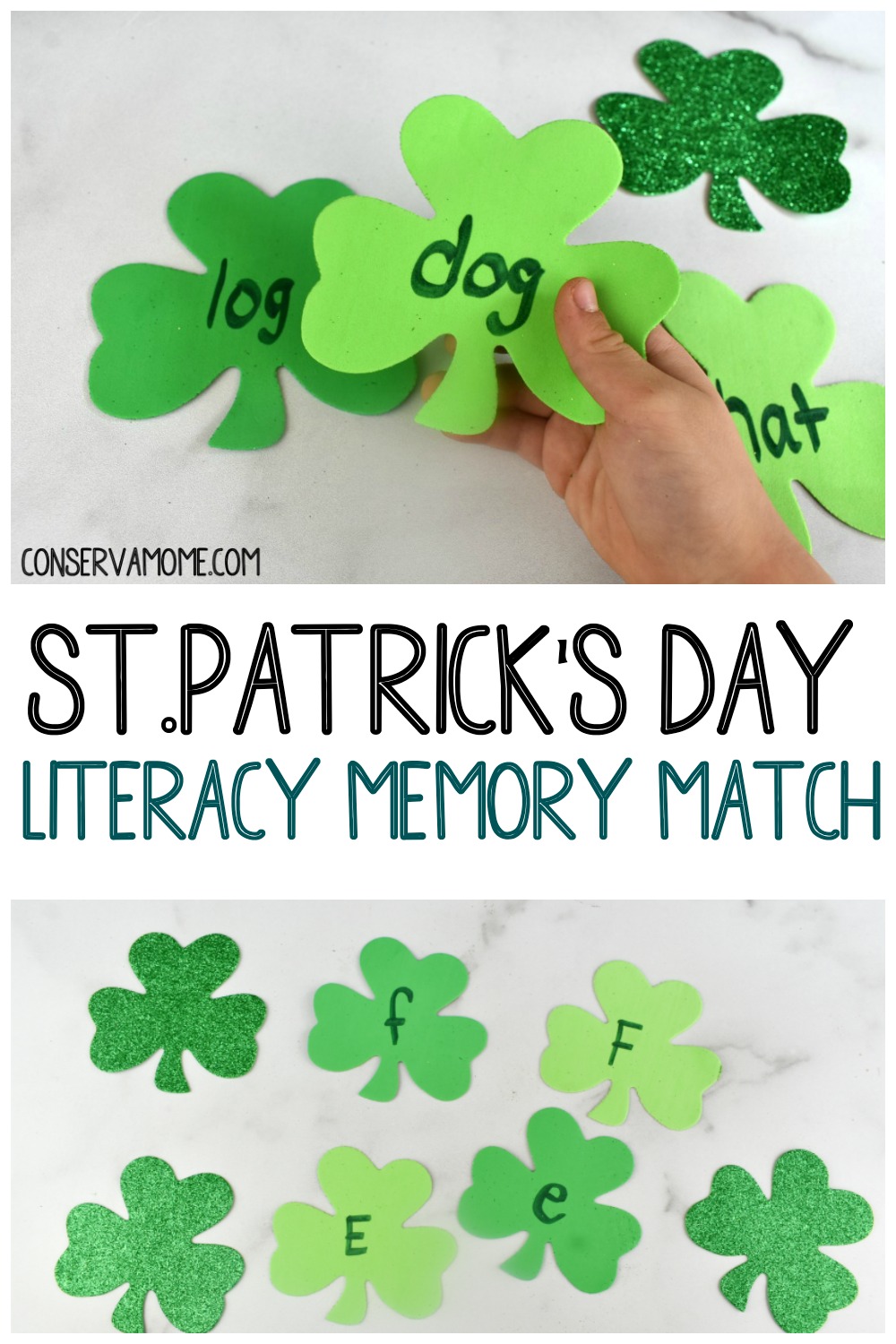 St.Patrick's Day Literacy Memory Match
I'm always looking for fun ways to maximize my kid's learning. I have a couple of kiddos I have to practice literacy with at the primary level. That's why I love picking games that are themed for the season to keep things fun and fresh.
I have a few early learners in my home and are continuously needing review of various facts. Although I'm redshirting my preschooler next year we're still working on some basic knowledge and facts at his own pace.
As for my older kids I'm working on stuff they need to know in a fun way.
Thanks to this fun St.Patrick's day Literacy Memory Match game I've been able to target all the areas they are working on in a fun and easy way.