The School year just got a little more organized with these 30+ Back to School Organization Ideas. They will help get your family organized for the school year.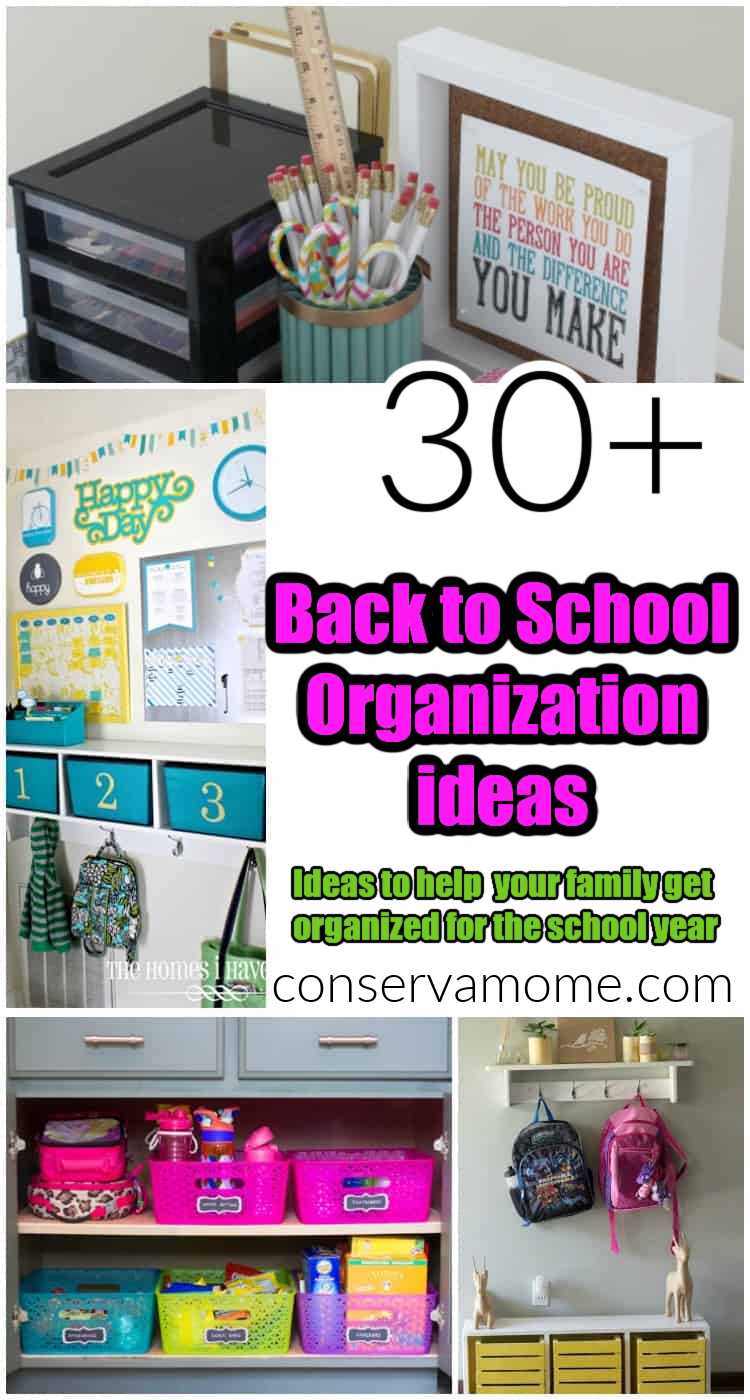 Back to School Organization Ideas
The School year is almost upon us. For some it's the end of the summer which can bring on the sadness, for others it's the start of endless possibilities to start a brand new slate.
As much chaos as the school year brings, I welcome having a schedule where things go back to normal. After all the summer fun though, getting back into the swing of things is actually exciting.
Although sending 6 kids to school will lead to chaos there are ways to ease into the year . From getting lunch organized to just the everyday coming and going it can be pure chaos.
That's why I've looked to some of the most creative minds online to help get me organized. In turn I've brought my research to you.
I've found some fantastic Back to school organization ideas. From ways to store lunch, to great homework command centers. Check out some great Back to School Organization Ideas to try out with your family.